Dear BOBCAT Nation,

I look forward to seeing you Thursday afternoon at 6 p.m. for our Business, Marketing, and Finance Career Panel (see below for more info). The event is sponsored by our PTSA and will include the following presenters:
Kathleen Voss: Qualcomm, Marketing Project Manager
David Kirven: Marketing Executive
Veronica Williams: CTO and Web Developer / President: Carlsbad Unified School District Board of Trustees
Bob Buscher: CPA and CFO
The purpose of the Career Panel events is to provide our students an array of opportunities to formulate their post high school ambitions and develop a purpose for the activities they take on during their four short years at Sage Creek High School.
Sincerely,
Principal, Sage Creek High School
Business, Finance & Marketing Career Panel: Thurs, Jan 15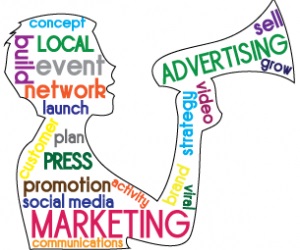 Date:
Thursday, Jan 15, 2015
Time:
6 PM
Where:
SCHS Cafeteria
What:
Four professionals will share great insigtful info about their education, salary, & typical work day so you can learn what it takes for a career in their field.
Click here for event flyer. (Click to view Panelists' bios)
* * * FREE FOOD + OPPORTUNITY DRAWINGS!! * * *
*Event begins with a brief PTSA General Association Mtg (Agenda)
Reflections Art Contestants Honored
The Sage Creek High School PTSA would like to honor our student contestants for their creativity and talent displayed in their entries for the 2014-2015 Reflections art contest. This year's theme was "The world would be a better place if…" and we had 7 students participate with entries in the following categories:
Dance-Katherine Potz (9th grade)
Literature- Grace McGuire (10th grade)
Photography- Hansle Goh (9th grade),
Visual Arts- Pixel Clark (9th grade), Jhanna Shaghaghi (10th grade), Jonah Varelli (9th grade)
Photography- Fabiola Sanchez (10th grade)
All entries were advanced to Carlsbad Unified School District for further judging. Thank all of our student participants for the efforts and creativity! The SCHS PTSA will be presenting awards to these students at 6 PM on January 15, 2015 at the PTSA General Assembly meeting.
PTSA Nominating Committee Forming
On Jan 15, 2015 at the SCHS PTSA General Association Meeting, we will be asking for 3 volunteers (and one alternate) to serve on the nominating committee to find candidates for the PTSA officers and committee chairs for the 2015-2016 school year. You must be a PTSA member to serve on the nominating committee. The committee with have until March 2015 to formulate nominations for the April 2015 PTSA Board Election. Contact the PTSA parliamentarian with questions (Risa Sybrandy:
rlsybrandy@yahoo.com
).
No School: Mon 1/19 or Fri 1/23
Students do not have school on Monday, January 19, in recognition of the Martin Luther King Jr. holiday, and Friday, January 23 is a non-student day in order to allow district-wide professional development for teachers.
Hoopcoming Parade: Fri., Feb 6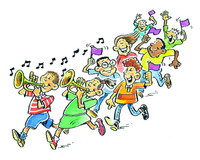 Save the Date for our SCHS Hoopcoming Parade
Friday, February 6
3:30 PM Start Time
At the SCHS Roundabout
Followed by Bobcat Boys Basketball game at 5:30
and Girls Basketball Game at 7 pm.
Food vendors will be on site
Event theme is Arabian Nights
Hoopcoming Dance: Sat., Feb 7
Save the Date: Saturday, February 7 for the Hoopcoming Dance
More info coming soon from ASB!

HS Open Enrollment Until Jan 30
Current 8th grade students (and 9th or 10th graders that want to switch HS) must declare their High School selection for 2015-2016 via the High School Selection Survey during the filing period beginning January 5, 2015 and ending on January 30, 2015 at 4:00 p.m.

If you are currently a 9th or 10th grader and want to remain at Sage Creek, no action needs to be taken.

Please go to www.carlsbadusd.k12.ca.us/hs-window

f

or further information.
Parent University: Tues Jan 20
​
Session 2 of the Parent University "parent Empowerment Program" (PEP) will be heald on Tuesday January 20, 2015 from 6 pm to 8 pm at Valley Middle School. Click here for Parent University flyer for details.
Parent

&

Student Volunteers Needed

for

Campus Tours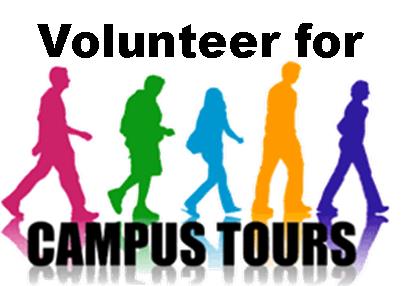 3-5 students and 1-2 parents are needed to join each Campus tour in order to provide our prospective Bobcat families various perspectives about our great school.
►
Click here to sign up as a volunteer
.
The schedule of tour dates is listed below.
Click here
for FAQ about how to sign-up.
| | | |
| --- | --- | --- |
| Thursday, Jan 22 | Tuesday, Jan 27 | Thursday, Jan 29 |
Summer Opportunities Fair on Th. Jan 29
Pacific Ridge School will host a Summer Opportunities Fair on
Thursday, January 29, 2015 from 6 to 8 pm at Pacific Ridge School,
6269 El Fuerte Street Carlsbad. This is a free event and open to the public.
The fair is an opportunity for students and parents to speak with exhibitors about summer travel programs, internships, research opportunities and camps for middle and high school students.
Click for 1/29 event flyer
.
email questions to: collegeguidance@pacificridge.org.