One of the initiatives that our teacher team is focusing in on this academic year is collaboration as it relates to curriculum, instruction, and assessment. At Sage Creek, we define the commonly used term collaboration as an environment where two key variables exist in balance: 1) colleagues have high levels of trust and can express themselves openly about their ideas, thoughts, and suggestions; and 2) there are clearly defined goals and objectives that colleagues and teams are seeking to accomplish.

In just these few first weeks of the academic year, teachers have come together in a variety of important activities aimed at moving us forward in our initiative to bring coherence to our curriculum, instruction, and assessments. Teachers have used three Late Start Wednesday's to work with subject alike colleagues to refine the scope and sequence of their curriculum, attended one professional development session on designing common assessments using Illuminate, a student information system for assessments, and during this week, teachers spent at least one hour in another teacher's classroom learning new strategies and instructional activities.

I am proud to be working alongside such a dedicated team of teachers and look forward to our continued focus on curriculum, instruction, and assessment.
Sincerely,
J. César Morales
PSAT Registration Deadline: Wed 9/24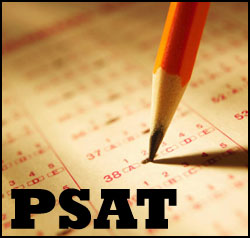 Purpose of The PSAT
Students receive feedback of their college readiness strengths and weaknesses.
Compare students' performance on an admissions test to others applying to college.
Become familiar with the SAT format and questions.
Important Dates/Information:
$25 payment is due by

Wednesday, September 24

Pay by check or cash to Business Office located in Admin Offices OR see below for on-line payment option. Students will get a study guide with payment.
The PSAT will be administered at Sage Creek High School on

Saturday, October 18
► CLICK HERE
to use the online payment option.
*A $1.75 processing fee will be applied to the purchase. Cash or check payments can be turned in to the Business Office located in the Administration offices.
Winner of Student Directory Cover
The PTSA would like to thank all of the students who participated in this year's School Directory Artwork Contest - Aine Kern, Emily Kvitek, Lesly Matias, James Melkonian, Samantha Riley, &
Juliette Evans
.
Our contest winner is Juliette Evans
. All of their submissions highlighted our Bobcat spirit. Look for your 2014-2015 School Directory to be delivered early October.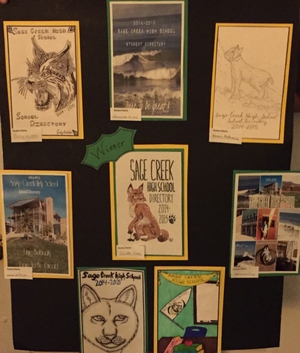 Reflections Art Contest -
Entries Due 10/17
PTSA is proud to sponsor the Reflections Art Contest. This year's theme is "The world would be a better place if…," so showcase your creative and artistic talents with several categories:

​
We want to have many Bobcat students showcase their talents in this national competition. Prizes will be awarded for the winning entry in each category, so get inspired and create your vision of this year's theme!
Entry forms and guidelines are available online on the
PTSA Reflections Art Contest
link on SchoolLoop.
All work must be original
Deadline for entries is Friday, October 17th by 3:00 p.m,
Turn entries into the SCHS front office.
For questions or more information please contact Laura Panter, PTSA Reflections Chair at laurapanter99@gmail.com
Google Apps for Education:
User Agreement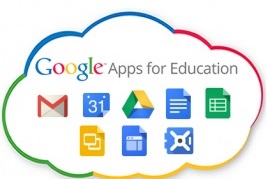 Please sign & submit your students' GOOGLE App's For Education User Agreements, if you have not done so already.
Your student will be eligible to have their GOOGLE account initiated once the agreement is received.
Support our School when you Shop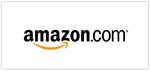 If you shop at Amazon.com, Ralphs, or Vons, you can earn free money for our PTSA's programs. It's easy -- simply click the links below before you start shopping:

Shop at Amazon.com!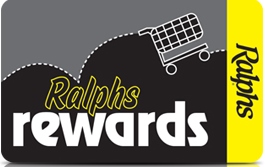 Ralphs Rewards (register your card)

Vons (register your card with eScrip)

Questions: Contact SCHS PTSA Rewards Clubs Coordinator, Claudia Felix at


schsrewardclubs@gmail.com
CUSD Parent University Is Coming

Parent University is designed to provide CUSD parents with critical information to help their students succeed in school. The goal of Parent University is to inspire and empower parents to take their parenting know-how to the next level.
Classes Begin Oct 7.
Click here for flyer
with more info.
Carlsbad Educational Foundation Golf Tournament - Oct 10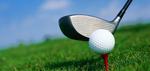 The 14

th

Annual Carlsbad Golf Classic is Friday, October 10, with an 11:30 a.m. Shotgun Start.

Please contact Mr. Morales at 760.331.6695 if you would like to create a team representing Sage Creek High School or would like to sponsor an individual or a team.


Prices are as follows:
Individual - $195 One player - golf fees, lunch, dinner and tournament tee prize package
Foursome - $780 Four players - golf fees, lunch, dinner and tournament tee prize package
VIP Foursome - $1,000 Four players –golf fees, lunch dinner, tournament tee prize package
VIP reception and tour of the exclusive TaylorMade Kingdom
Dinner Only - $45 Dinner and Silent Auction
Click here for more info.
College & Career Fairs: Oct 4 & 6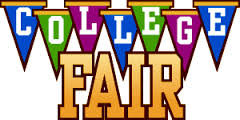 Carlsbad High School
Monday, October 6
6-8 p.m.
Visit with representatives from over 100 institutions at CHS on Oct 6, and speak with career professionals who can tell you about the educational journey that can lead to the career of your dreams.
Food trucks will be available for dinner purchase. Last year's event was very successful, and this year is shaping up to be even bigger and better, so you won't want to miss it!
---
Westfield North County Mall
272 East Via Rancho Parkway, Escondido
Saturday, October 4
10 a.m. – 2 p.m.
Meet with over 100 colleges, universities, trade schools, adult education certification schools, military, and other institutes of higher learning. This free event is targeted toward middle and high school-aged students and their families. Come plan your future!
The first 2,500 attendees will receive a free reusable tote compliments of Mission Fed!
SAT / ACT Test Prep
A variety of SAT (PSAT)/ACT test prep options are offered in the Carlsbad area by local, experienced educators. Private tutoring, small group sessions, or crash course boot camps are available. Click here for flyer or visit CollegeSuccessNetwork.com for more information.