SCHS Newsletter April 16, 2017
Dear BOBCAT Nation Parents,
As with most final weeks of the school year, this week is jammed packed with exciting opportunities!
Wed., April 19
: Students in grades 9-11 will participate in a 55 minute Pep Assembly and Senior students will have an extended lunch with the opportunity to go off campus.
Thurs, April 20
: Senior students will present their Genius Project TED Talks to Juniors in the Genius Project Forum. 10th grade students will take the Science State Test and 9th grade students will participate in activities led by Mr. Fieberg (See below for bell schedule and more info).
Friday, April 21
: Join us for the 1st Annual Festival of the Arts. The event takes place from 5-8 p.m. at SCHS (see below for more info and purchase tickets).
Sat., April 22
: Join us for the Sage Creek Foundation Gala.
Purchase Gala Tickets Here
by Wednesday, April 19.
It's a great day to be a BOBCAT!
Sincerely,

Principal, Sage Creek High School
5 Days Left to buy Grad Nite Tickets!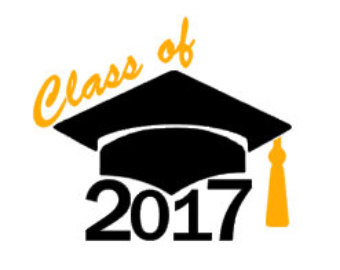 Seniors
- Grad Nite Tickets are on Sale for the Class of 2017! See event details at
sagecreekhs.carlsbadusd.net/gradnite
PURCHASE DEADLINE: Friday, April 21
*NO tickets will be available after this date!
WHO:
SCHS Bobcat Class of 2017 Senior Graduates
WHERE:
Disneyland Resort & California Adventure
WHEN:
Fri, June 16 @
12:30 PM
- 3:30 AM on Sat, June 17
*see online
HOW:
Transportation via buses to & from Anaheim
TICKETS: $130 at
sagecreekhs.carlsbadusd.net/gradnite
(scholarships are avilable for families with financial need)
View info about ALL Senior Events at:
SCHS Baseball Team Plays @ Petco Park
Wed. April 26 @ 4 PM - Buy tickets to watch our Bobcat Baseball team play at Petco Park against Canyon Crest Academy!

Tickets Cost $15 (and these tickets also include FREE admission to the 4/21/17 Padres vs. Marlins game at 7:10 PM)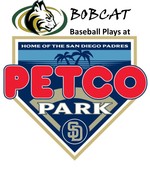 Order tickets by 4/17
email benner06@att.net
or call 760-845-9825

Make $15 checks payable to:
Sage Creek HS Baseball – ASB

Send self-addressed stamped envelope to: Benners
3466 Moon Field Dr
Carlsbad, CA 92010
Special Bell Schedule on 4/20
for SCHS Genius Project Forum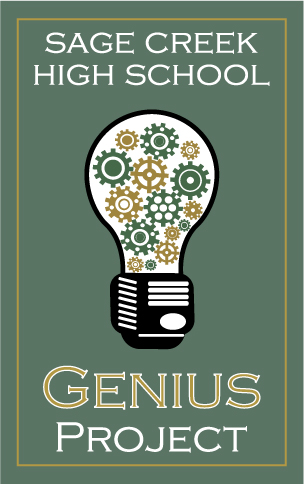 We are excited to give our seniors the opportunity to present their Genius Project TED Talks in the Genius Project Forum on April 20.

Click here to view the special bell schedule for the day, when they will share what they've learned about the three criteria: passion, challenge, and impact. Each senior will present their TED Talk alongside 8-10 other seniors to an audience of teachers, parents, and juniors from 9:15-11:30 a.m. Juniors will get to choose the session they want to experience.

During this time, 10th grade students will participate in the annual CAST test, and 9th grade students will take part in a special activity lead by Mr. Fieberg.
Festival of the Arts 4/21
SCHS Festival of the Arts is where student Art, Music, Dance, Theater, and Food come together!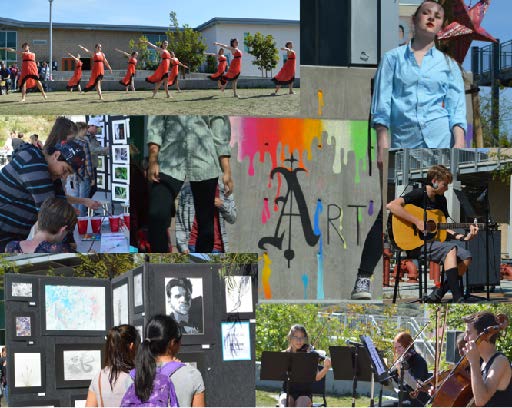 Bring a blanket and chair to enjoy performances by our music, theater, and dance departments.


Friday, April 21, 2017
6-8 PM
In SCHS Academic Mall


Purchase Tickets Here
$10 for General Admission
$5 for students with ASB cards
Children under age 5 are free
Fun Adult Nite to Support Our School 4/22
Join us for the 2nd Annual
Sage Creek Foundation Gala
. The event includes an incredible dinner, dancing, and spectacular live auction and rousing raffle.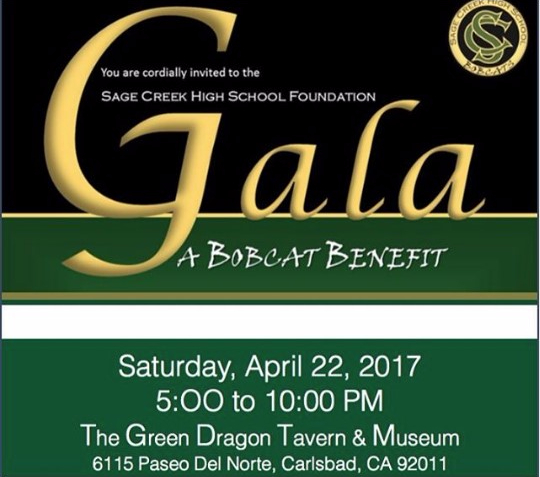 The fun will take place at:
The Green Dragon Tavern
and Museum
Saturday, April 22, fm 5-10 p.m.
*
Purchase Gala Tickets Here
*
$75 General Admission Ticket
$150 Gala VIP Ticket

All proceeds from this great event will be used to fund Academic, Athletic, and Arts programs.
PTSA General Assoc Mtg & Election 4/26
WHO: All Parent Teacher Student Association (PTSA) members are encouraged to attend this brief 4/26 meeting and vote for your 2017-2018 Executive Board Officers (view list of nominees).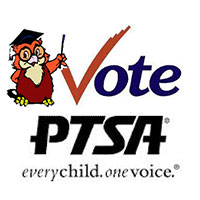 WHEN:
Wednesday, 4/26/17
6:00-6:30 PM
(Financial Aid Nite begins immediately following this event)

WHERE: SCHS Cafteteria

HELP: SCHS PTSA is looking for a volunteer to fill the position of President for 2017-2018!* We have many strong PTSA team members, and we will train, support, and guide any person who is interested in volunteering!

*Please contact our current PTSA President, Liz Lichtenberger (sagecreekptsa@gmail.com) for more info.
Financial Aid Night 4/26
Come to the PTSA General Assoc Meeting at 6 PM, then afterward, the Counseling Department is hosting a special presentation on Financial Aid for College presented by the Hefar Group!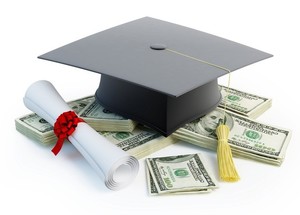 Wed. April 26
6:30-7:30 (preceded by 6 PM PTSA Mtg)
in SCHS Cafeteria

Learn imporant changes to the college financial aid process and how you can mazimize your studet's opportunities for financial aid!
Donate to Staff Appreciation Event ASAP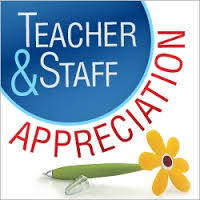 Please help show our SCHS Staff How Awesome they Are!

PTSA is sponsoring an amazing afternoon of great food & relaxation for our SCHS Staff on Friday, April 28.

HOW YOU CAN HELP:
If you can donate an item or a gift certificate for our Opportunity Drawing for our Staff during the event, please contact Mrs. Eddie Buscher to make a donation: ebuscher@roadrunner.com
Celebrate Carlsbad Day @ Legoland 4/29
Join Principal Morales and Bobby the Bobcat at LEGOLAND® California on April 29 for only $30! Enjoy the high-energy performances and participate in the Miniland Celebrate Carlsbad Day™ Scavenger Hunt for your chance to win a tour of the Model Shop with three friends and many more prizes! Purchase tickets at www.CarlsbadEd.org! Make sure to purchase your tickets before 5 p.m. on April 28.
CEF College Scholarship
The Carlsbad Educational Foundation (CEF) is awarding a total of eight $1,000 scholarships to seniors from both Carlsbad and Sage Creek High Schools.
CEF scholarships are intended to encourage students to pursue careers in the fields of STEM, Music, or Innovation. Two of the scholarships, sponsored by ViaSat, will be awarded specifically to students who have participated in Science Olympiad.
Application deadline is April 28. Application may be found at
www.CarlsbadEd.org/scholarships
CEF High School Summer Adademy
Earn Advanced credit and enjoy your Summer!
CEF High School Summer Academy for grades 9-12!
June 19-July 27
- Summer courses equivalent to a full school year
- Enrollment is limited register today
- Taught by credentialed teachers & WASC Accredited
- NEW this year: In-Class and Online Curriculum
View CEF Summer School Flyer for more Info
Your Feedback is Wanted by CUSD
Mr. Morales is seeking your feedback and participation in this year's administration of the
California Healthy Kids Survey (CHKS)
. The CHKS is an anonymous and confidential survey focused on youth resiliency and risk behaviors and is taken by parents, students, and school staff. Data collected helps us analyze behavior trends, school connectedness, and degree to which students feel safe and comfortable at Sage Creek High School.
Please check your
School Loop e-mail
for access to this survey.
Women's Hackathon - 4/22
WOMEN'S HACKATHON @ California State University San Marcos

Saturday, April 22, 2017

FREE REGISTRATION by April 12:
sandiegohackathon.org

High School Girls & College Women working in teams and alongside mentors to design computing solutions of social impact. View Flyer.
Join SCBobcats on Social Media