CC




Dear Bobcat Nation,

As noted in an earlier School Loop e-mail, our staff and students conducted a great evacuation drill last Wednesday (9/11). Within a time period of less than 15 minutes, over three hundred students were led by their Advisory teacher from their classroom to the athletic field, each student and staff member was accounted for, and students returned safely to their Advisory class. Great Job!
Please read the eBlast below for info on Friday's schedule, Cornell Notes, water donations, our SCHS School Dedication, and more.
J. César Morales
Principal, Sage Creek High School
---

SDG&E Gives Money to Sage Creek

When you do a few Simple Steps...
Sign up for SDG&E's "My Account" and complete a short survey to start earning money for our school:
1. Sign up for "My Account" – your one stop shop for your energy information and a place where you can monitor your energy usage, pay your bill or make an energy savings plan. www.sdge.com/myaccount
2. If you're already on My Account, you can still earn money for your school. Just sign up for one of the following in My Account:
► Weekly Energy Use Email – find out how much energy you consume on a weekly basis and have it sent to your email box!
► Paperless Bills

– help save the environment - or at least a few trees - by going paperless on your SDG&E bill
---
Register for School Loop
Our goal is to have 100% of our staff, students, and parents registered on School Loop. So far, 100% of our teachers, 100% of our students, and 80% of our parents have an active School Loop account. Please use the following step by step instructions to create your account today.
---
Friday Sept 20 - 1:20 PM Dismissal Schedule
Students will be released at 1:20 p.m. this Friday, September 20. We look forward to seeing our students, staff, and parents downtown Carlsbad at the Lancer Day Parade!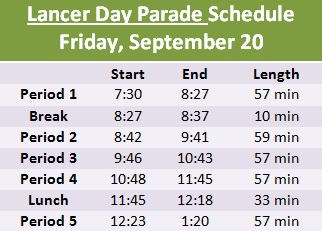 ---
Water Donations / Emergency Response Preparedness
Beyond conducting effectively run drills, the Sage Creek Leadership Team has outfitted each classroom with an Emergency Response Kit. The kits include some of the following items: ace wraps, cold packs, emergency blanket, first aid guide, gauze in various dimensions, gloves, scissors, tape, toilet paper, tweezers, and among other items, utility tape.

To complete our Emergency Kits, we are asking for 30 cases of bottled water. We are extremely thankful for the 20 cases of water that were donated by Trader Joe's and have full confidence that we will receive the remaining 30 cases of water from our parent community.

* Please respond to this survey if you are able to donate at least one case of water. Our goal is to only ask for what we need and we will disable this survey once we have the needed cases of water.
---
Winners of Music T-Shirt Contest
Congratulations to the winners of the Music T-Shirt Contest, David Hethorn and Juliette Evans. Their winning designs were voted on by the music students to be printed on the music t-shirts. Congratulations again!
---
Medical Career Panel Presentation - Wed 9/25
Join us for our first PTSA-Sponsored
SCHS Career Panel Presentation
& PTSA General Association Meeting
Wednesday, September 25, 2013
6:00 PM in
SCHS Cafeteria
5 medical professionals will share info about their education, salary, & typical work day with you and your student. Q & A session will follow.
Everyone is welcome!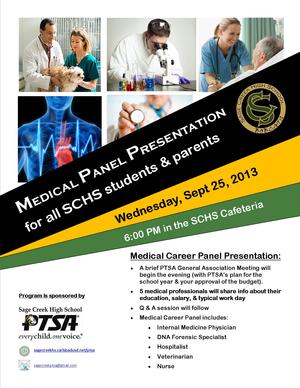 Click image above to view flyer
---
We Want Your Photographs!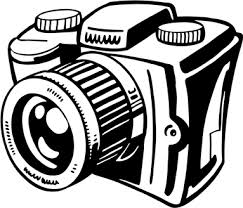 Please go to our Yearbook Page on SchoolLoop, and click on the link under "Crowd Sourced Yearbook." When prompted enter "sagecreek."
If approved, the photographs will go into the digital library for possible inclusion in the yearbook.
Please help us building a First Class yearbook!
Mr. Cordell, Yearbook Advisor
---
Reflections Art Contest
Sage Creek High School PTSA is proud to sponsor the first annual Reflections art contest. This year's theme is "Believe, Dream, Inspire." Explore the arts and showcase your creative and artistic talents with several categories:

Dance Choreography • Film Production • Literature •
Music Composition • Photography • Visual Arts
Bobcat students can show their spirit and showcase their talents in this national competition. Over 40 students from CUSD advanced to the state-level in 2012. Let's kick-off our inaugural year at SCHS, promoting student creativity!
Entry forms and guidelines are available at
sagecreekhs.carlsbadusd.net/ptsa
, and in Advisory Periods on 9/18. All work must be
original.
Deadline for entries is Friday, October 11 by 3:00 PM to the SCHS front office.
---
Judges for Reflections Art Contest
Parent and community volunteers are needed to help judge the artwork during the week of October 14-18.
Community service hours will also be available to students that help with the Reflections contest, for more information please contact Laura Panter, PTSA Reflections Chair at
laurapanter99@gmail.com
---
Cornell Notes
If you were to take a peek in the binders of our Bobcats, you might notice an interesting format for note-taking: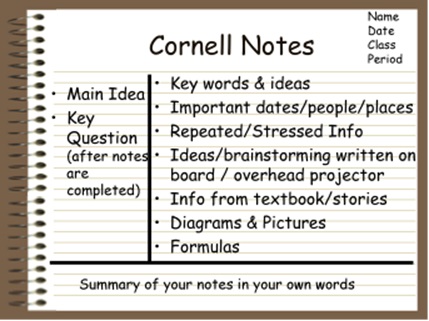 Cornell Notes is a form of note taking that utilizes two components...(click here to read more).
---
Save The Date: Sage Creek High School Dedication
We will have the Sage Creek High School Dedication ceremony on Friday, October 25. The event will begin sharply at 9 AM,
and will be focused on celebrating Carlsbad's second great high school and its students.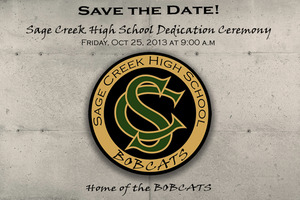 ---
Earn Money for SCHS When you Shop!
If you shop at either Vons or Ralphs, we have an easy way for you to contribute to SCHS PTSA without spending any money or changing the way you shop!
Simply register your VONS club card, your credit and/or debit cards with eScrip by following the directions below:
Go to eScrip.com

Enter Sage Creek High School PTSA's Group ID #500044420
To register your Ralphs Card with the Ralphs Community Contribution program:
Go to the Community Contribution page at Ralphs.com

Enter Sage Creek High School PTSA's Group ID #94635