Sage Creek High School is hosting several opportunities for current 8th grade families to get information about the BOBCAT EXPERIENCE.

Information Nights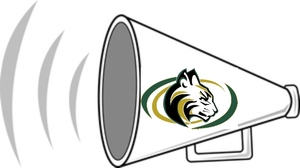 Two evening sessions are available for prospective students and their parents:
Both events take place in the BOBCAT Arena and will begin promptly at 6:30 p.m.

Campus Tours
8th Grade families are encouraged to take a campus tour of the school during the regularly scheduled Tuesday Tours. They are led by current staff members and students
---
Islands Restaurant Fundraiser - Tue Jan 14

Help support Bobcat Athletics by dining at Islands Restaurant (Palomar Airport Rd) on Tuesday, January 14 from 5 PM to Close. When you download and bring in this flyer, Islands will donate 20% to SCHS!
---
Visual & Performing Arts Career Panel - Thursday, January 30 @ 6:30 PM in Gym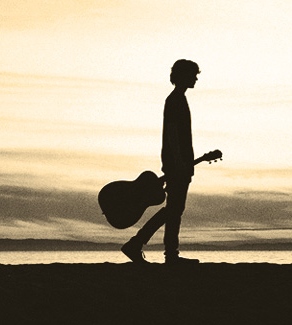 Don't miss this exciting PTSA-sponsored event which will showcase a panel of professional singers, actors, film makers, artists and dancers. These talented professionals will tell you all about what it takes to have a career in singing, acting, film, dance, and art.
You'll also be dazzled with a
musical performance
by one of our presenters
Cody Lovaas
, and get to see the work of some of our other panelists too!
---
Bobcat Athletics Report
by Athletic Director, Tommy Gamelin
The Bobcat boys' basketball team have an exciting 8-1 record with their championship run at the Grossmont, Destined to be Stars Tournament. Sage Creek won four times, with the average margin of victory nearly 20 points. Facing tough odds in the championship game, the Bobcats rallied from 4 down in overtime to upend University City and remain unbeaten on the season. Zane Emery and Bryce Buscher have proven to be a formidable inside duo, with each having double-doubles on the season. Xavier Allison is averaging over 4 assists per game, while Jacob Uhl leads the team shooting 78% from the 3 point line on the year.
The Bobcats returned home this week to battle Patrick Henry on Tuesday night where they had their first loss in a nail-biting double over-time game.
Boys Basketball Results:
80 - 39 Win vs. Ramona on 12/11
60 - 45 Win vs.Mt. Carmel on 12/13
73 - 25 Win vs. Vista on 12/18
70 - 34 Win vs. Canyon Crest Academy on 12/20
54 - 33 Win vs. Valhalla on 12/26
59 - 36 Win vs. Grossmont on 12/27
63 - 31 Win vs. Santana on 12/28
51 - 49 Win vs. University City on 12/30
72 - 66 Loss vs. Patrick Henry on 01/07
Our Bobcat Girls' Basketball team also has an outstanding 10-2 record!
Girls Basketball Results:
44 - 19 Win vs. Clairemont on 12/11
44 - 31 Loss vs. Canyon Crest Academy on 12/12
61 - 23 Loss vs. Carlsbad on 12/13
39 - 12 Win vs. Clairemont 12/14
45 - 27 Win vs. Escondido on 12/14
44 - 21 Win vs. Mission Hills on 12/14
42 - 17 Win vs. Oceanside on 12/21
42 - 36 Win vs. Carlsbad on 12/21
41 - 34 Win vs. Escondido on 01/03
54 - 21 Win vs. Clairemont on 01/03
41 - 11 Win vs. Orange Glen on 01/04
60 - 20 Win vs. El Capitan on 01/04
Our
Boys Soccer team
took second place in a Holiday Tournament over break!
All athletics details, players of the games, rosters and schedules can be found at:
www.maxpreps.com
---
SCHS Lunch Menu
Click here to view January 2014 lunch menu
---
PTSA President's Welcome Back Letter
Please
click here
to read a special welcome back letter from our SCHS PTSA President, Mrs. Eddie Buscher.
---
Do You Shop at Ralphs? We ask one favor...
If you shop at Ralphs, you can earn money for SCHS PTSA by simpy
downloading this letter
and having the clerk scan it at check out the next time you buy groceries. After that, you don't need to do anything, but Ralphs will donate a portion of your bill to SCHS PTSA every time you shop!
If you prefer, you can enroll your Ralphs Rewards card online by
clicking here
.