Dear
BOBCAT
Nation,
You will begin to receive periodical updates and bulletins as the final weeks of school approach and we prepare for the construction of our Performing Arts Center. Initial staging for the project, which includes fencing off constructions zones, is scheduled to begin on Monday, June 20, 2016, and full construction activity will initiate on Monday, June 27. Construction is expected to be completed on December of 2017.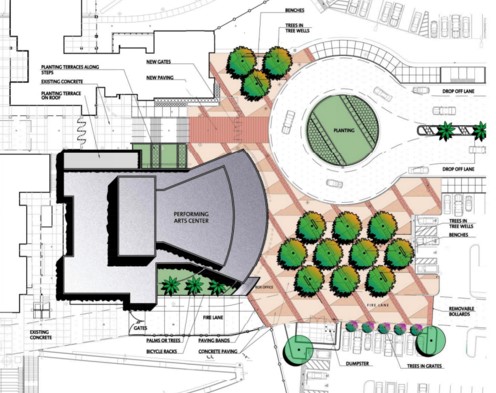 CLICK HERE
to view a short video on what the Performing Arts Center will showcase.
Principal, Sage Creek High School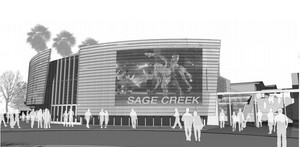 SCHS Drama Production: May 26, 27, 28
As You Like It: The Pop Musical
Presented by SCHS Drama Dept and New Village Arts Theater
Thurs & Fri, May 26 & 27th at 7 PM
Sat, May 28th at 2 PM & 7 PM
at CHS's Cultural Arts Center
Tickets $10
Career Chat on Teaching: Thur June 2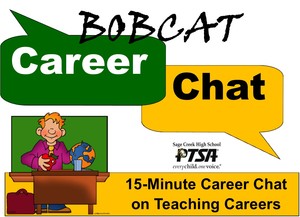 Students - Sign-up for our awesome lunchtime Career Chat on Teaching Careers on Thursday, June 2nd at 11:25 AM in the Counseling Center. Free pizza and drinks! Must sign-up to attend this cool event (maximum of 40 students).

Sign-up & more info at ptsa.sagecreekhs.com!
Stretching & Stress Reduction Fri. 6/10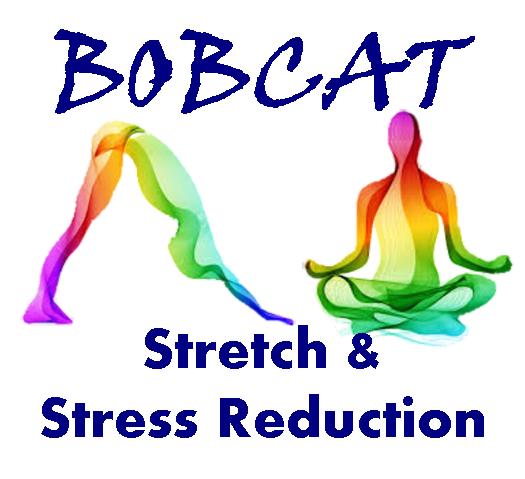 Students can get ready to relax and chill at the last PTSA-sponsored Stretching and Stress Reduction session during lunch the week before finals on Friday, June 10 at 11:25 AM.

Sign-ups coming soon at ptsa.sagecreekhs.com!
Robots & Pencils Awards iPad Pro
One of the exciting moments during our SCHS PTSA-Sponsored B.R.A.G.! Career Festival on May 20th was when the Opportunity Drawing Winner was announced!
Michael Sikorsky, CEO and Co-Founder of Robots & Pencils
, an App Development Company, generously donated an iPad Pro for the BRAG! event. He awarded it to SCHS student
Garrett Taylor, who was excited to hear that he had won this great prize!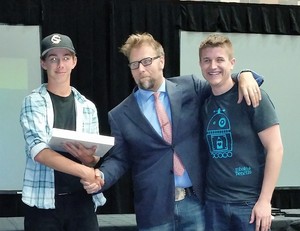 Thank you to Robots & Pencils and congrats to Garrett!
Student Video Winner @ B.R.A.G.!
Congratulations
to Ashleigh Budiwarman, 11th Grader, for her video, "Time and Memories" that won 1st Place at the Broadcasting - Robotics - Apps - Gaming Festival on May 20th!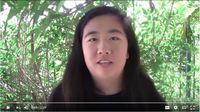 Click here to view her Video
.
You can also subscribe to her YouTube channel "Ashleigh Claire" which is for her Genius Project.
B.R.A.G.! Career Festival Thank You's
Thank you to our incredible Guest Speakers and Booth participants:
West Coast Wookie - Travis Johnston
SCHS Broadcasting Club
Mrs. Wycoff, Advisor to the Broadcasting Club
SCHS & CHS Robotics Clubs
Thank you also to our wonderful PTSA Student leadership for this event. This event also wouldn't have been possible without our great donors and many parent volunteers - Thank You!

: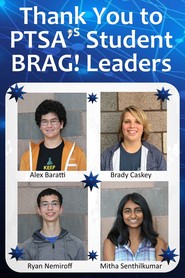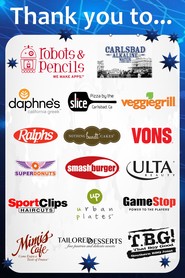 Sponsors of Teacher Appreciation Event
Thank you to all of our Bobcat Families that contributed to the Staff Appreciation Event on 5/13! The teachers felt very appreciated.

Below are the many additional sponsors of this event. Please consider being a patron to support their businesses, as they support our Bobcat Community!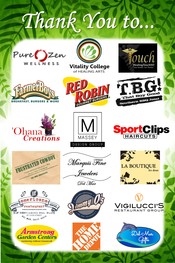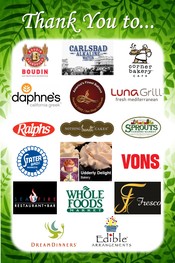 Reflections Art Chairperson Needed
Do you want to help promote creativity at SCHS? You can by volunteering
for PTSA position of Reflections Art Program Chairperson 2016-17!
Library Announcement
All Textbooks are Due during finals week - June 14 and 15.

Turn them in before the last day of finals, and you'll find that lines are shorter!
Summer HS Classess Available
Want to get ahead?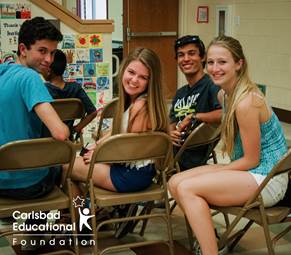 Register for CEF's High School Summer Academy and earn summer credits for more scheduling freedom during the school year!
Click
here
to learn more and register today to make more room in your schedule to take the classes you want!
www.Carlsbaded.org
---
Need Credit Recovery?
Carlsbad Unified School District will offer Summer School for credit recovery for CUSD high school students who earned
"F" or "D"
grades on their first or second semester report cards.
Click here for CUSD Summer School Form