SEPTEMBER
26-28: SCHS Emergency Water Donation Drive
27: Military Career Chat

OCTOBER
11-12: Sr. Parent Night
19: Bobcat WOW! Day
19: Senior Self Defense
24-28: Red Ribbon Week
Classes: Nov 28-Mar 9
Finals: Mar 7, 8, 9

Classes: Mar 13-June 15
Finals: June 13, 14, 15
Sr Finals: Jun 8, 9, 12


Dear BOBCAT Nation,
I hope that you and your family savored the great weather we experienced this weekend!
Given the beautiful sun and warm weather, I am reaching out to enlist your support to ensure students arrive to campus wearing clothing that adheres to our dress code policy. The purpose of defining and enforcing a dress code is to ensure that each SCHS student participates in a positive environment focused on learning and student achievement.
Please take a moment to review the Sage Creek High School dress code information listed below.
Sincerely,
J. César Morales
Proud Principal, Sage Creek High School
School Dress Code Information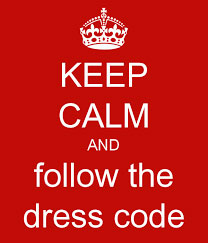 The school dress code applies to all school activities, including off-campus activities such as fieldtrips and dances.
Please note that this information can be accessed in the Student Planner that was issued to all students on the first day of school.
Examples of unacceptable dress are as follows:
Attire and accessories that advertise, promote, or glamorize any of the following: drugs, alcohol, tobacco products, violence, weapons, or display inappropriate or sexually suggestive language or symbols.
Attire which distracts from the educational goals of the school including, but not limited to: tops that expose the midriff area, crop tops, halter tops, strapless tops, backless tops, bandeaus, tube tops, off the shoulder tops, underwear worn as outer wear and bikini wear is not permitted. The tops worn by both males and females should adequately cover the chest area and not expose breasts, cleavage, or midriff area. Sheer tops do not constitute adequate coverage. Clothing must also be neat, clean, and fit properly. Under garments should not be exposed.
Sagging pants.
Shorts and skirts that do not adequately cover the buttocks area when the student is in both sitting and standing positions. Additionally, shorts and skirts must not be revealing when students are walking on the second or third floors, or when they are walking up and down stairs as they go from class to class.
Attire, articles of clothing, or adornments determined by SCHS administration and/or the Carlsbad Police Department to identify affiliation to any organization, group, or gang associated with or reputed to be involved in criminal activity.

Attire, which includes words, phrases, or pictures that are derogatory regarding ethnic background, national origin, religious belief, gender, gender orientation, or disability, is not permitted.

Jewelry, wallet, and accessories that, in the opinion of the staff, attract undue attention or could pose a threat to the safety of others are not permitted.
Shoes must be worn at all times.
9/26-9/28 Emergency Water Donation Drive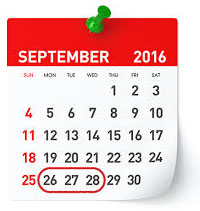 Please donate water Monday through Wednesday this week!
Support SCHS by donating cases of water - 16.9 oz bottles / 24 per case - for use only during an emergency
Please drop-off water donations at the lower parking lot (Lot 3) by the gate next to Concession stand.
Direct any queries to Jenni Watson at jenni.watson@carlsbadusd.net
9/27- Military Career Chat this Tuesday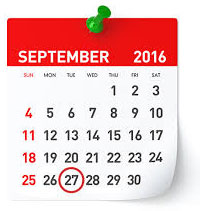 Military Career Chat
Tuesday, September 27th
11:25 a.m. - Room 3206
Speaker: Lieutenant Colonel David L. Lane, US Marine Corps
Limited to 40 students

Includes free pizza and drinks!
CEF Opportunity Drawing Tickets Available: Win a trip to Maui or Mexico!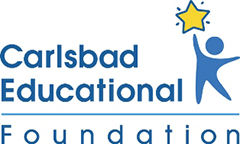 Purchase your ticket for the Carlsbad Educational Foundation Opportunity Drawing and you could win one of two fabulous vacations!



All proceeds go to help fund science, music and innovation programs for the 11,000 students of the Carlsbad Unified School District.

Grand Prize: Win a one-week vacation to beautiful Poipu Beach, Kauai - Located 35 feet from the surf, this 2bd/2bth condo in Poipu Beach, Kauai offers vacationers the best ocean views on the island. Airfare and $500 Visa gift card included!



First Prize: Win a one-week vacation to beautiful Playa del Carmen, México at the A-nah Suites - This two-bedroom suite is perfect for a couples getaway, or family vacation, and features a rooftop pool, spa, Kids Club, outdoor theatre and health club.
ONLY 250 tickets available!
Tickets are $100 each - Drawing on Friday, October 14, 2016.

Earn money 365 days a year for SCHS through your everyday shopping!

Benefit Mobile Phone App
Use the Benefit App during checkout at retail stores or online and a percentage of your purchase is donated to SCHS PTSA!
Download the Benefit Mobile app from iTunes or Google Play
Search for Sage Creek High School PTSA
Select SCHS PTSA as your Beneficiary
For more information, contact Mimi Kim at schsrewardclubs@gmail.com.



More info on Benefit program at:


​https://sagecreek-cusd-ca.schoolloop.com/fundraising.


. . . . . . . . . . . . . . . .




Ralphs Rewards Card
Support SCHS PTSA programs by linking your Ralph's Reward Card with Ralph's Community Contribution Program, and Ralph's will donate 1-4% of purchases to SCHS PTSA.
Go to Ralphs.com and login to your Rewards account

Click on your name in top right hand corner of Welcome page

Go to Community Rewards section at bottom of page,click "Edit"

Search for Sage Creek High School PTSA, or look up by the SCHS PTSA Group ID #94635 - then select!
More info on the Ralphs Community Contribution Program at
​ . . . . . . . . . . . . . . . .


Amazon.com Shopping Rewards
To shop and earn using Amazon.com, visit the PTSA fundraising page at https://sagecreek-cusd-ca.schoolloop.com/fundraising.
Click on the Amazon link, and shop, shop, shop!

No codes are required.

The Amazon website may look the same, but the encoded link informs Amazon to benefit SCHS PTSA!
Sage Creek Foundation Legacy Pavers: Limited time paver sale!

There is a limited time to take advantage of the Sage Creek Foundation paver sale!

This short-term opportunity allows you and your family to support Sage Creek Academic, Athletic, and Visual and Performing Arts programs and leave your mark on campus.
All proceeds go directly to benefit each student at Sage Creek High School.

Limited offer, only 150 pavers available.
In 2015-16, the Sage Creek Foundation provided over $70,000 in direct support to the areas of Academics, Athletics, and Visual and Performing Arts.
CLICK HERE for more information.
Stay Connected: SCBobcats
Join the SCHS PTSA today!
Anyone can join
- parents, teachers, students, grandparents, and community members.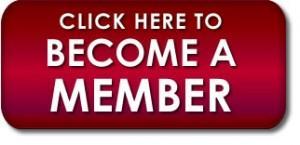 Annual memberships start at just $20 for SCHS parents, and $10 for SCHS students, teachers, and staff.
Sign up online
or
download a membership form.