Dear BOBCAT Nation,
I look forward to seeing you at tonight's Healthcare Career Panel scheduled to take place from 6:30-7:30 p.m. in our BOBCAT Arena. The event is sponsored by our PTSA and is intended to inform our parent and student community about the great career opportunities in the following healthcare professions:
Dental Hygienist
Medical Technologist
Naval Trauma Surgeon

Paramedic Fireman
Pharmacist
Physical Therapist
The topics covered by our great panelists include education needed for the career paths, salary information, a typical workday, and the lifestyle that goes with each career. (See below for flyer & more detalis.)
I look forward to seeing you,
Principal
Sage Creek High School
Healthcare Career Panel Presentation -

Wed., Nov 5 @ 6:30 PM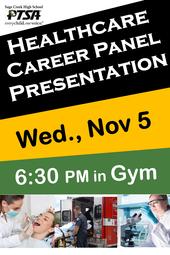 Want to know what it takes to have a career in the healthcare field?
Wondering how much you can earn?
How long you have to go to school?
How much fun is a job like this?
All SCHS & CHS Students & Parents are Invited to our amazing presentation (download flyer).

Hear exclusive information from 6 Healthcare Professionals

(

download panelist bios

).



Q & A session will follow
How you can "Close the Gap" in English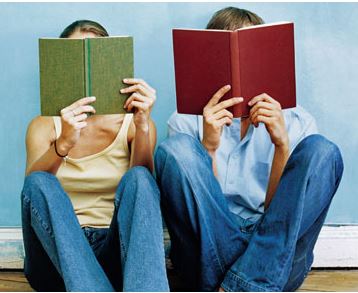 Want to stay sharp, even when you have an "off" trimester from English? Participate in the English department's "Close the Gap" campaign!

There are two parts of this campaign for every Sage Creek student:
Every student should read a book a month of their choice, even when they aren't enrolled in an English class.

Read the Article of the Week and talk about it with your family and friends, so you can build awareness of the world around yourself.
Ultimately, we will "close the gap" with students reading and by posting an interesting, relevant article each week, along with "table talk" questions. Yep, we want our students to talk about what they've read at the dinner table, carpool, or with their friends.

Click here to see the English Department page for more information.
9 School Days 'til Finals: Plan Ahead to Reduce Stress
With no school on Monday and Tuesday, Nov 10-11, Bobcats have just nine days of classes until finals start!

Begin planning now to reduce stress associated with finals. Click here to read the detailed list of stress reducing ideas compiled by PTSA and view a summary below: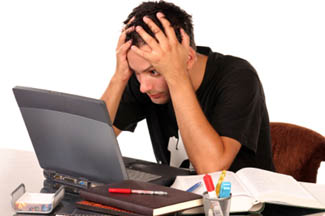 1. Exercise.
Exercise is a great way to work out stress and anxiety...

2. Eat Healthy foods.
Fresh fruits and vegetables ...

3. Remember to sleep!
Be sure to set aside at least 6 or 7 hours – ideally eight ...

4. Make a schedule – and stick to it.
Make an effort to plan your finals week schedule ahead of time...

5. Back up your work.
Save important documents to a flash drive...

6. Carve out some "you" time.
...taking breaks will give your mind a chance to clear...

7. Get rid of distractions!
Decide on a set period of time during which you will turn off your ...

8. Skip coffee, soda, and energy drinks...
Friends Helping Friends Festival:

Sunday, Nov 9th from 11 AM to 3 PM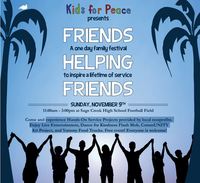 On our Sage Creek High School Field Sunday afternoon:

Experience Hands-On Service Projects provided by local nonprofits.

Enjoy Live Entertainment, Dance for Kindness Flash Mob, CommUNITY Art Project, and Yummy Food Trucks.

Click here for a flyer for this free event! Everyone is welcome!
All SCHS Students Invited to Audition!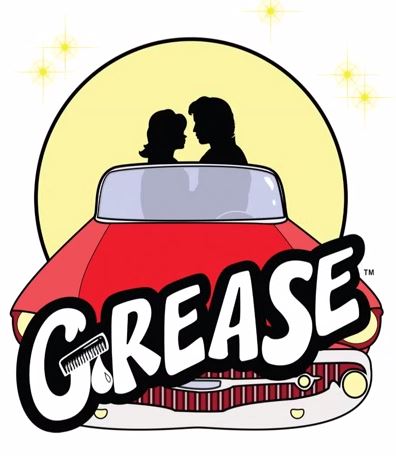 "Grease" is our first school-wide musical production and YOU can be a part of it.
View the details in our Audition Promo video:
http://youtu.be/R5NBqthPkOM

We are fortunate to have Jim Jacobs, the writer of Grease, assist with our production and we can't wait to get things going!
PTSA President Letter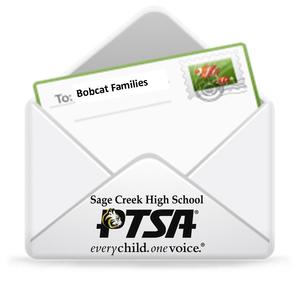 Dear Bobcat Families,

The end of the first trimester is upon us. With homework, final exams, sports, field trips, PTSA seminars and assemblies, and just plain fun, our bobcat community is creating positive synergy on campus and off...

Click here to read the complete letter from Mrs. Eddie Buscher, SCHS PTSA President.
CEF Distributes $500K

+ to

Carlsbad Schools
The Carlsbad Educational Foundation (CEF) Distributes Over $500K for Music, Science, and Innovative Programs.
Click here to read details
.
Newest among the two-dozen, grant-funded initiatives are support for the innovative "Project Lead the Way" STEM-based science classes at Sage Creek High School.
To support the CEF, you are invited to a Wine Tasting Fundraiser hosted by Vons at La Costa Town Square (3439 Via Montebello, Carlsbad, 92009) on the evening of Wednesday, Nov 5th, which goes on until 9 PM, so you can attend after the SCHS Healthcare Career Panel.
Click here for more info & to purchase tickets
for the CEF Wine Tasting Fundraiser.
Photos Needed for SCHS Yearbook
Parent

&

Student Volunteers Needed

for

Campus Tours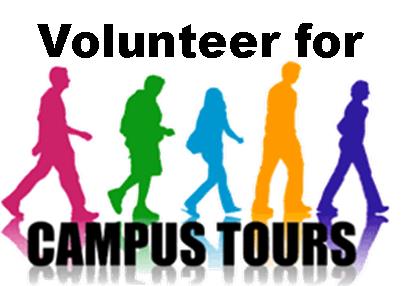 3-5 students and 1-2 parents are needed to join each Campus tour in order to provide our prospective Bobcat families various perspectives about our great school.
►
Click here to sign up as a volunteer
.
The schedule of tour dates is listed below.
Click here
for FAQ about how to sign-up.
Thursday, Nov 13
Wednesday, Dec 3
Tuesday, Dec 9
Tuesday, Dec16
Thursday, Jan 8
Tuesday, Jan 13
Thursday, Jan 22
Tuesday, Jan 27
Thursday, Jan 29
FREE "Smart" Thermostat from SDG&E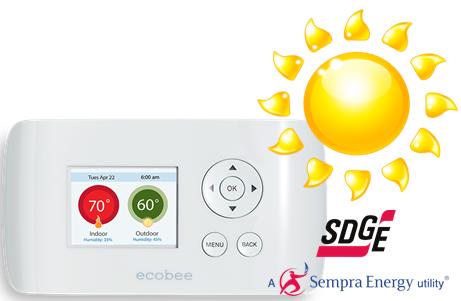 Warm up to this cool offer!
SDG&E is offering
free
ecobee programmable thermostats
that can be controlled remotely from your smart devices. On Reduce Your Use days, you can earn an even higher credit by allowing your air conditioner to cycle or be raised 4 degrees. That's cool! Act now because this thermostat offer if available in limited numbers.
To see if your home qualifies for this offer, visit
sdge.com/thermoenroll
.
Use promo code "SageCreek" and our school will receive $20 for each completed interest form.
Not eligible for the thermostat?
Sign up for a Reduce Your Use notification to be eligible for bill credits for conservation on hot days:
Click here
. After you enroll,
complete this quick questionnaire
to earn $$$ for Sage Creek High PTSA.