Dear BOBCAT Nation,

One of our three initiatives for the 2015-16 academic-year is Career and College Knowledge. While the theme may seem broad and daunting, our ambition is narrow and focused. We want to have each one of our graduation seniors engage in the following self-talk when they walk across our athletic field wearing their cap and gown on graduation day:
I have a good understanding of my strengths, passions, and post-high school opportunities and feel prepared and excited for my next chapter!
In an attempt to ensure our students maximize the great network available to them each and every day, we've mapped out the schools attended by all staff members in an interactive GOOGLE map. The "pins" represented on the map include 89 different post-secondary schools and span 6 different countries. Schools included represent technical, undergraduate, graduate, and study abroad schools attended by the Sage Creek High School staff.
CLICK BELOW to view the interactive map.
http://sagecreekhs.carlsbadusd.net/staffuniversities
Sincerely,
Proud Principal, Sage Creek High School
Secrets of Success at Sage Creek 9/23
Join us for the SCHS Secrets of Success presentation on
Wednesday, September 23 at 6 PM in the Cafeteria!
Students and parents will get excellent information to help navigate and optimize their Sage Creek experience.

Three presenters will cover critical topics including:
► Study skills for best results

► Managing the faster pace of the Trimester system
► Common Core, the shift in curriculum, & what to expect
► Parent tips on how to best support your student
► Making good use of the student planner
This event will be preceded by a brief PTSA General Association Meeting.
Back to School Dance 9/18
Put on your brightest neon clothes, put your hair up in a side ponytail and cuff those pants! Our back-to-school 80's Dance Party is on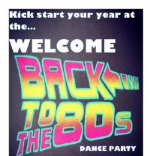 Friday, September 18th from 8-11pm in our Bobcat Arena.

Tickets will be $25
for guests and Non-ASB Sticker holders. It's only $15 for those with an ASB Sticker.

Tickets on sale now in the Student Store during lunch. Prices will go up the day of the dance so don't wait!
Dance Volunteers & Food Donations Needed for 9/18
Click here to sign up to Volunteer & for Dance Food Donations
Lunch Career Chat on Military Careers 9/29
WHAT? 15-minute Career Chat on Military Careers
with
FREE pizza & drinks!!
WHEN? 11:25 am (starts promptly @ beginning of lunch on Tues 9/29)
WHERE? Counseling Office-Small group setting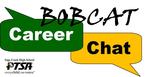 Learn first-hand details from Military Professional, Marine Colonel Bernard O'Neil!

Seating is limited to first 40 students, so RSVP is Required. Sign up below:
Volunteers Needed: Academic & AVID Tutors
Volunteer Opportunity: Academic Tutors
Sage Creek is looking for community members who would like to support our students by providing tutoring help.
Volunteer Opportunity: AVID Tutor
AVID is a system that targets potential college students who need support.
Students are enrolled in advanced courses and given academic support through tutors. The AVID Tutor will work with small groups of high school students during AVID elective classes under the supervision of an AVID teacher
If you are interested please contact Linda Payne at
lpayne@carlsbadusd.net
or (760) 331-6631 for more details.
PSAT Exam on 10/14
Click Link for more info: PSAT 2015 at SCHS
After School Tutoring
With the support of our Sage Creek Foundation after school tutoring takes place from 2:45 - 3:45 p.m. For a full schedule and locations
Click Below
After School Tutoring
Sage Creek After School Program
Calling all Bobcats!

We're kicking off a brand new FREE program for Sage students! It'll be a great place to do homework, or just hang out with friends. On Campus Room 2204 2:30 - 6:00 PM

Field Trips, Intramural Sports, Tutoring, Daily Snack, Community Service, Life Skills, College Prep and more....


Sponsored by the Boys & Girls Clubs of Carlsbad — Bressi Ranch

For more information and to sign up CLICK LINKS BELOW.
Deadline Extended to Submit Directory Info
The deadline to input your info for the School Directory through our secure PTSA portal has been extended to this
Friday, Sept 18
!
To input your directory data & preferences (or to change previously entered data):
Logon your info through our secure link at: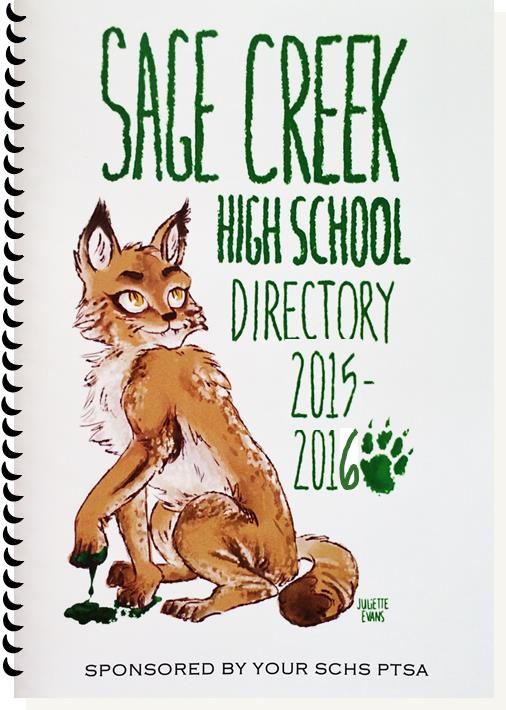 ►►
sagecreekhs.carlsbadusd.net/schooldirectory
Our School Directory will be available to all PTSA members for FREE (
click to join PTSA
), but other Bobcat families can get one for $20. This directory will provide handy contact information for school families & more!
Questions?
Contact Tania of the Sage Creek PTSA at
SageCreekDirectory@gmail.com
Join PTSA to Support Student Programs
Parents and Students - sign-up for PTSA online now, so you can enjoy all of the great benefits provided to our members!

View a complete list of Membership Benefits and all of our great PTSA Programs for Students and Parents at:
Friday Final Day to Submit School Directory Art

Students - Submit your Artwork for the cover of our Sage Creek High School 2015-2016 School Directory!
► Click here for an official entry form
Submissions Deadline
Friday, Sept 18, 2015 @ 3:00 pm