AUGUST
29: Freshman Orientation
30: First Day of School /
Senior Sunrise Hike

SEPTEMBER
5: Labor Day - No School
9: Welcome Back Dance
13: Back-to-School Night
16: Big night Athletics Fundraiser
20-21: Freshman Parent Night
21: PTSA Gen. Assoc. Mtg 6pm

OCTOBER
11-12: Senior Parent Night
19: World of Work Event
Self-defense for Seniors
24-28: Red Ribbon Week

· 2016-2017 Annual Calendar

· SCHS Google Calendar
Classes: Nov 28-Mar 9
Finals: Mar 7, 8, 9

Classes: Mar 13-June 15
Finals: June 13, 14, 15
Sr Finals: Jun 8, 9, 12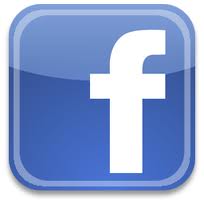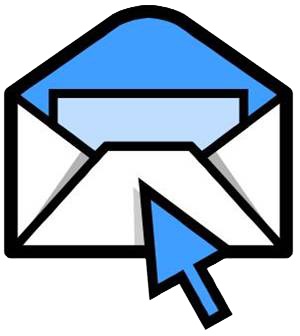 * Register additonal email addresses
for the eBlast newsletter
Superintendent Message

CUSD Website
Dear BOBCAT Nation,
Our opportunity to kickoff an exceptional 2016-17 academic year is upon us! This Tuesday, August 30, is the first day of school and an opportunity for our students to design an extraordinary future. The day will begin at 7:30 a.m. with a Pep Rally on the Athletic Field. Our ambition with the morning events is to accomplish the following:

1. Honor the first ever Sage Creek High School Graduation Class of 2017.
2. Kickoff the school year with some fun and community building.

Students in 9th, 10th, and 11th grade will sit on the home side stands and 12th grade students will have seats on the athletic field.

I look forward to a successful academic year with our great BOBCAT Nation!
Principal, Sage Creek High School
Plan to Arrive 15 Minutes Early!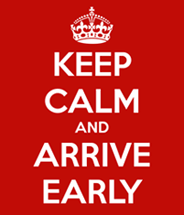 It is highly recommended that families allow for an additional 15 minutes to their commute times as result of the road construction taking place on El Camino Real and the traffic back-up that takes place at the start of the academic year.

CLICK HERE to review the drop-off traffic flow and ensure a safe and smooth commute to and from school.
Sage Creek Foundation Legacy Paver
You have a limited time to take advantage of the Sage Creek Foundation paver sale! This short-term opportunity allows you and your family to support Sage Creek Academic, Athletic, and Visual and Performing Arts programs and leave your mark on campus.

Quick Facts:
• All proceeds go to directly benefit each student at Sage Creek High School.
• Limited offer, only 150 pavers available.
In 2015-16, the Sage Creek Foundation provided over $70,000 in direct support to the areas of Academics, Athletics, and Visual and Performing Arts.

CLICK HERE for more information.
Stay Connected: SCBobcats
@SCBobcats
Twitter | Instagram | Facebook
Stay up to date with current and upcoming campus activities by joining SCBobcats on Twitter, Instagram, and Facebook.
The purpose of adding the social media tools to our communication suite is to ensure that the BOBCAT Nation is always informed with consistent and accurate information. The information sent via these social media platforms will come from Mr. Morales and members of the SCHS Leadership Team. School Loop e-mail blasts, the weekly PTSA Newsletter, and All Calls will continue to be used.
9th Grade Orientation - Mon., Aug. 29, 8am
Incoming ninth grade students are invited to the
Link Crew Freshman Orientation
on Monday, August 29, 8:00-11:45am.

The goal of ninth grade orientation is to make the transition from middle school to high school a positive one. Link Crew will be serving as leaders and mentors to the incoming freshman class. Large and small group activities are designed to address students' needs and concerns in an enjoyable manner.

CLICK HERE to view the Ninth Grade Orientation flyer.
Join the fun! Senior Sunrise Hike is Tuesday, August 30, at 5:30 AM!
ATTENTION Class of 2017! The inaugural Senior Sunrise Hike up Calavera Mountain is on Tuesday, August 30th, at 5:30 am. Following the hike, the seniors will enjoy delicious breakfast items to start the school day. Please meet in the lower lot of the Sage Creek parking lot.

Avoid all of the traffic, have first choice for parking, and enjoy a beautiful sunrise with your classmates!
Join the SCHS PTSA
Parents and Students can sign-up for the PTSA online!
Benefits of PTSA Membership
Driver's Ed Student Discounts

​Free Bobcat Benefits Card that gives discounts to local merchants

Free SCHS School Directory

Your membership supports all PTSA PROGRAMS
View a complete list of Membership Benefits at:
School Directory Info: Deadline Sept. 9
Submit your contact information for the SCHS Directory! Time is running out! Start here:
►► Logon through our secure link at
sagecreekhs.carlsbadusd.net/schooldirectory
►► Deadline is

Friday, September 9, 2016
.
The School Directory is available to all PTSA members for FREE (
click to join PTSA
) or can be purchased for $20 each. The directory puts all of the key info at your fingertips, from the school calendar to contact information and more.
Questions?
Contact Tania of the Sage Creek PTSA at
SageCreekDirectory@gmail.com
Participation is optional.