Dear
BOBCAT
Nation,
A key variable in predicting high levels of student achievement is an engaged parent community that is involved and supportive, both of which are at extraordinary levels on our campus.
Whether it is helping build sets for our theatre productions, volunteering time in our classrooms, helping to decorate a school dance, or being a liaison for one of our programs, our parents act as a true partner in our mission to prepare students to thrive as responsible citizen's in an ever changing world.
In addition to the great individual efforts of our parent community, we have two exceptional parent organizations that will ensure that Sage Creek High School will always provide students a second to none high school experience: The Sage Creek PTSA and The Sage Creek Foundation.
While each has its own distinct organizational mission, both strive to provide students, staff, and our community the resources needed to support a college going and career ready student community.
Click here
to go to the end of this email and view a brief summary of our two great parent organizations. We are fortunate to have such a high level of parental support.
Go Bobcats!
Principal,
Sage Creek High School
Textbook Exchange Mar 5 & 6 - In Library from 12:20-2:30

Our SCHS trimester schedule involves a textbook exchange at the changing of trimesters (instead of keeping the same textbooks all year long).

From 12:20-2:30, on March 5 & 6, students should bring in the textbooks that they will not need for the upcoming trimester and exchange them for their 3rd Trimester books.
Finals Schedule: March 5 & 6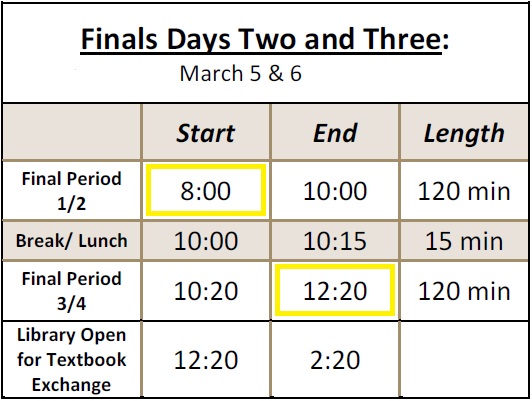 Thursday, & Friday, March 5-6 have a unique schedule due to finals. Please note the unique start and end times for Thursday and Friday

(link to complete finals schedule).
CPR Class - Thur. March 12 - 6:30 PM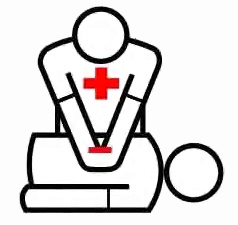 WHO: All Bobcat students and parents invited are invited to learn or update your CPR skills, but space is limited & registration is required.

WHERE: SCHS Cafeteria

WHEN: Thursday, 3/12/15
from 6:30-8:30 PM

COST: $20 for an individual / $30 for two individuals from the same SHCS household. [*Scholarships are available. To inquire, please contact emmybythesea@gmail.com.]

DETAILS: This PTSA-Sponsored 2-hour adult, child and infant CPR class is taught by a certified instructor, Sue Lockhardt of Lockhardt Training (www.lockhart-training.com).

► CLICK HERE TO SIGN-UP
Campus Cleanup Saturday 3/7 from 12-4 pm
What: All students are invited to clean Sage Creek's campus to earn community service hours and have a good time with friends.

Where: Sage Creek High School on the Academic Mall

When: Saturday, March 7 from 12pm to 4 PM (come for any part)

How: Students will be walking around the campus, picking up trash, cleaning windows, pulling weeds, etc.



Bring money for pizza at the end!



Click here to sign-up for Campus Clean Up

School Directory Online for PTSA Members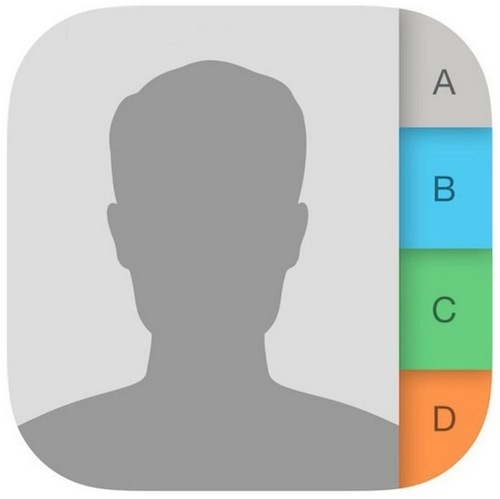 Another perk for Sage Creek High School PTSA members is access to our NEW secure online School Directory (containing only the information that you approved for the published directory).

To access the online directory, you need to create an account and verify your email address:
Click here to begin.

For questions, please contact SageCreekPTSA@gmail.com
Nominees for Officers of the 2015-2016 PTSA Executive Board at Sage Creek HS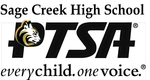 President:
Liz Lichtenberger
Membership VP
: Theresa Morris
Communications VP:
Laure Bemis
Programs VP
: Mary Ellen Reulein
Ways & Means VP
:
Rose Mickelson
Secretary
: Eddie Buscher
Treasurer:
Joanne Hackett
Auditor:
Moira Jones
Historian
: Beth Nelson
*Elections will be held at the April 1, 2015 PTSA General Assembly Meeting at 8:30 a.m. in the SCHS Cafeteria, which will include "Coffee with the Principal." All PTSA members are encouraged to attend.
Letter from PTSA President
Thank you again for your donations of time, talent and money. Do you ever wonder where your money goes when you join the PTSA? Read Mrs. Eddie Buscher's entire March Letter from the PTSA President to learn more!
Social Media Awareness Symposium 3/26
Thursday March 26th at 6:30pm at the Sheraton Carlsbad, Senator Patricia Bates, CUSD, CPD and the Carlsbad Unified Council of PTAs will present an Social Media Awareness Symposium.

It will feature speakers from Facebook and Instagram giving info to parents on how to stay engaged with your students who use social media, representatives from the District Attorneys office who will speak on the consequences of making internet threats and social media bullying and much much more. A great event full of information for all parent and students.
CEF High School Summer Academy Now Open for Registration
Do you need more room in your school schedule to take the classes you want? Earn summer credits for more scheduling freedom during the school year! High School Summer Academy courses are WASC accredited and taught by credentialed teachers. [

Download

list of available classes

.]



Register for High School Summer Academy Classes now at www.CEFAcademy.org!
Lunch Menu & Morning Announcements
March Lunch Menu
Today's Morning Announcements
Learn Something New & Help SCHS PTSA WIN a Prize!
Thanks to a new contest sponsored by the California State PTA and Full Circle Fund, whenever parents complete a lesson on Ed100, you earn a ticket in the drawing for the benefit of our school's PTSA.
Ed100.org has an optimistic purpose: to help you learn how education really works, so you can make a difference – whether you are a parent, a student, a teacher, or an interested citizen. Change happens. People who are prepared and informed can take moments of change and give them meaning. Ed100 provides a practical way for parent leaders, teachers and community members to learn about education issues, one lesson at a time.
With this contest, 9 schools will win prizes for their PTA: Five will win $1,000, and four will win $250. Whenever you complete a lesson, click the virtual "ticket" to claim it. The drawing will be held April 27, 2015.

Go to Ed100.org to sign in and start earning those tickets! Whenever you finish reading a lesson, remember to click the "done" checkbox or click the ticket image to claim your entry for that lesson.
SCHS Parent Organizations
The Sage Creek PTSA
The Sage Creek Foundation
Organizational Purpose
Provide programs that develop a strong, healthy, welcoming community that develop strong two-way communication and active involvement.
Generate resources to provide cutting-edge technologies and experiences that prepare students to succeed in their college and career aspirations
Organizational Pillars and Programs/ Resources Provided
College & Career Preparation
·Academic Success Workshop
·Career Panels
·Finding College Funding Seminar
·Summer Volunteer & Job Expo

Health & Safety
·CPR Class
·Great Kindness Week Assembly
·Red Ribbon Week Activities
·Teen Driving Seminar

Family Enrichment
·Raising Teens Parent Seminar

Parent & Staff Connection
·Over $4,000 in Teacher Mini Grants
·School Directory
·Staff Appreciation Luncheon
·Weekly E-blast Newsletter

Academics ($12,500)
·After School Tutoring for 2nd Half of the Year
·AP Teacher Training
·Chromebook Charging Carts
·Computer Software
·Extended Library Hours
·Technology Repairs

Arts ($7,000)
· Art Supplies
· Music Instruments Supplies
· Support Staff for GREASE

Athletics ($5,000)

· Athletic Equipment/Supplies

· Offset Officials' Fees

In addition to the financial support, the Foundation assists coaches run out of season sports programs.

For More Information
sagecreekhs.carlsbadusd.net/ptsa
sagecreekfoundation.org