SCHS Newsletter Nov 5, 2017
Dear BOBCAT Nation,
The end of Trimester 1 is upon us and Final Exams take place next week. Please note the special schedule used during the Final Exams Week by reviewing the following information or
CLICK HERE
:
School Day is from 7:30 a.m. -2:30 p.m. and students take their Period 1 Final
School Day is from 8:00 a.m. – 12:20 p.m. and students take their Period 2 and 3 Finals
School Day is from 8:00 a.m. – 12:20 p.m. and students take their Period 4 and 5 Finals
No early final examinations will be given, as noted on page 15 of the Student Handbook.
Sincerely,
Principal, Sage Creek High School
SCHS Dance Performance - 11/8 & 11/9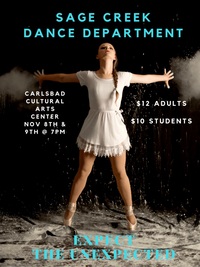 SCHS Dance Department Performance:

"Expect the Unexpected"

7:00 PM on
Wednesday, November 8

7:00 PM on
Thursday, November 9

At the CHS Cultural Arts Center

$12 Adults & $10 Students

Computer Career Chat - 11/9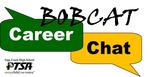 PTSA is sponsoring a Career Chat on Careers in the Computer Industry for students:
Thursday, Nov 9
11:25-11:58 am (during lunch)
Learn more at sagecreekhs.carlsbadusd.net/PTSA
Rejuvenate & Relax for Finals - 11/14
Students: Sign-up for a Session to Rejuvenate & Relax in preparation for finals.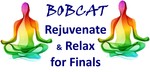 When: Tuesday, Nov 14
Time: 11:25 -11:55 AM (at lunch)
Where: Wrestling Room
What: In this session taught by a Certified Meditation Instructor, Norma Escandon Heumann, students will:
Learn mindful practices like meditation
Practice breathing techniques
Actively stretch to clear your mind and reenergize
*FREE LUNCH IS PROVIDED in this PTSA-sponsored event!
(Class is LIMITED to the first 30 sign-ups)
RSVP required at sagecreekhs.carlsbadusd.net/PTSA
Winter Athletics Parent Meeting - 11/16
The Winter Athletics parent meeting is a mandatory meeting for all student-athletes who are selected to participate on a winter season team. These student athletes must be accompanied by at least one parent.

Meeting is Thursday, November 17th, from 6:00pm-8:00pm in the BOBCAT Arena.
Cooking Class for Students - 11/29
Students - RSVP today for an awesome hands-on cooking class right on campus sponsored by PTSA! The class is: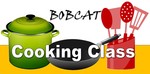 Wednesday, Nov 29, 2017
From 3:00-5:00 PM
Room: 3207

Cooking Class Participants get:
Hands-on cooking class taught by Dietitian, Anne Metzger
Work with raw and prepared ingredients to create a hearty turkey soup and delicious cornbread.
Keep the recipe to prepare again at home and share with family and friends.
Online Sign-up & more info at sagecreekhs.carlsbadusd.net/ptsa
Self Defense Class for Students - 12/5
Students: Sign-up for an awesome on-campus Self Defense Class on Tues., December 5 from 2:45-5:30 PM in the Cafeteria.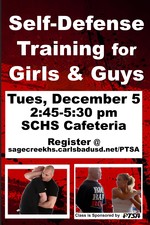 This PTSA-Sponsored class offers the best and most practical self-defense techniques in realistic assault situations for both girls & guys.
Receive hands-on training in prevention, verbal & physical defense, boundary setting and the importance of confidence, voice and awareness.
Black-belts and certified self-protection experts from Play it Safe Self Defense are instructors.
Sign-up is limited to 50 participants & has a $5 fee.
Online Sign-up & more info at sagecreekhs.carlsbadusd.net/ptsa
Student Grant Opportunity Now Available
Bobcats B.E.S.T. Student Grant

SCHS PTSA is awarding grants up to $100-$300 for PTSA Student Members to support student-led projects that can help a community need or one right here at school!

Individual Sage Creek PTSA Student Members may apply for this grant to support their Genius Project, Boy Scout Eagle Project, Girl Scout Gold Project, Club-related project, or another unique project that addresses a demonstrated community or school need or issue.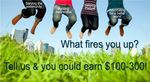 Dec 15, 2017: Online application due

► View Student Grant Flyer Here
► View Online Application & Requirements: sagecreekptsa.membershiptoolkit.com
Senior Grad Nite Tickets On Sale Now!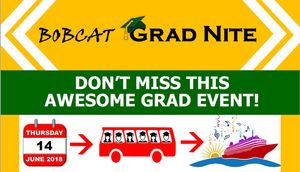 On Thursday, June 14, 2018 Graduating Seniors will take chartered buses to an exclusive Hornblower Cruise from San Diego Harbor! On the ship, graduates will celebrate together on a 4-hour cruise with FREE food, and drinks along with an awesome DJ for dancing, casino gaming and other entertainment!

► See Event Details & Get Tickets Now @ sagecreekhs.carlsbadusd.net/gradnite
Are you a Physician in our Community?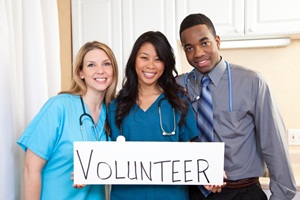 The Sage Creek Athletic Department is looking for physicians that would be willing to donate their time to conduct Sports Physicals on campus for our student athletes some time in the Spring.

If you are a doctor who might be able to volunteer, or who would like more information, please contact SCHS Athletic DIrector, Cory Leighton at cleighton@carlsbadusd.net.