Dear BOBCAT Nation,

I want to cordially invite you to attend our first annual Sage Creek Foundation Gala on Saturday, May 21. The purpose of this event is simple:
Bring the BOBCAT parent community together for an evening of great food with great people.
Raise $30,000 to fund programs within the 3 pillars of the Sage Creek Foundation: Academics, Arts, and Athletics.
Help us continue to offer our students a second to none high school experience and join us on Saturday, May 21. Seating is limited to only 50 VIP tickets and 250 general admission tickets (
view Gala flyer here
).
Go to
sagecreekfoundation.org
to purchase your tickets.
I look forward to seeing you at this great event aimed at supporting our Sage Creek High School students.
Principal, Sage Creek High School
Dessert with Principal Wed. Apr 13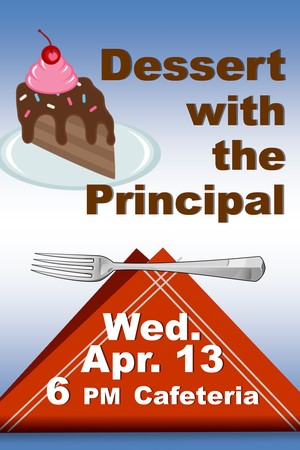 The PTSA is hosting "Dessert with the Principal" where you can join Mr. Morales for conversation & dessert on:
Wed., April 13
at 6:00 PM
in SCHS Cafeteria
*General Assembly Meeting with Election of the SCHS PTSA Board to proceed this event.
View the nominees of the:
2016-17 PTSA Executive Board Slate
here.
Traffic Flow Change Begins Mon 4/18
Effective Monday, April 18, drop-off/pick-up traffic that is currently flowing through the student parking lot will be directed to the bottom parking lot.
Please preview map provided.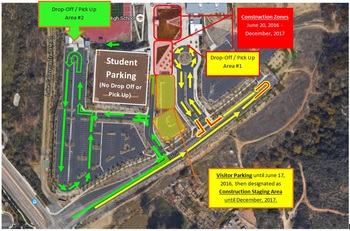 Pediatrican Career Chat Tues 4/19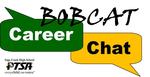 An experienced Pediatrician will present a 15-minute lunchtime Career Chat on
Tuesday, April 19 at 11:25 AM in the Counseling Center.
Free pizza and drinks!
Must sign-up to attend this cool PTSA-Sponsored event (maximum of 40 students).
Sign-up & more info at sagecreekhs.carlsbadusd.net/ptsa.
Restaurant Night Fri. April 15 @ Chipotle
Join the Sage Creek Track and Field team Friday night, April 15 from 5:00-8:00, at Chipotle on Palomar Airport Road. Bring the attached flyer, show the flyer on your phone, or just mention Sage Creek and 50% of sales will come back to the Track and Field team. Come grab a burrito or some tacos and earn a little money for our athletes.
Attn Juniors: Scholarship Opportunity
Attention juniors: The Carlsbad Educational Foundation is announcing six new $1,000 student scholarships for seniors who have benefitted from the Foundation's programs in music, science and innovation. This year's applications are due by April 30. Look for next year's deadline for your scholarship application in Spring 2017.

Visit www.CarlsbadEd.org in May to see who won this year's Carlsbad Educational Foundation scholarships!
Lunch Menu for April
Click here for April 2016 Lunch Menu
Celebrate Carlsbad Day@ Legoland 4/23
Discounted Celebrate Carlsbad Day™ LEGOLAND® and SEA LIFE Aquarium® tickets are now on sale for a discounted rate.

Celebrate Carlsbad on April 23!
Purchase your $35 LEGOLAND tickets at any CUSD elementary school or click here to purchase online. $9 SEA LIFE tickets can be purchased online at CEF's events page.
Park hours for these specially-priced tickets are 1 p.m. to 8 p.m.
Summer School Credit Recovery
Carlsbad Unified School District will offer Summer School for credit recovery for CUSD high school students who earned "F" or "D" grades on their first or second semester report cards.

Click here for CUSD Summer School Form
Summer HS Classes Available
Want to get ahead?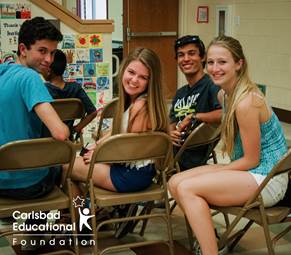 Register for CEF's High School Summer Academy and earn summer credits for more scheduling freedom during the school year!
Click
here
to learn more and register today to make more room in your schedule to take the classes you want!
www.Carlsbaded.org
1st Ever SCHS
Foundation Gala - May 21
Saturday, May 21st 5-9 pm
*Save the date on your calendars and plan to join the fun!