November Calendar
---
20: Finals Day 1
Start 7:30 AM & end 2:30 PM

21: Finals Day 2 -
Start 8 AM & end 12:20 PM

21: Textbook Exchange
12:20-2:30 in Library

22: Finals Day 3 -
Start 8 AM & end 12:20 PM

22: Textbook Exchange
​ 12:20-2:30 in Library

22: End of 1st Trimester

25-29: No School - Thanksgiving
Break
---
December Calendar
---
2: Second Trimester Begins

4: PTSA General Assembly Mtg
6 PM in Cafeteria

4: "Pay Less For College" 6:30 PM
Presentation in Cafeteria
---
Trimester Calendar
---
1st Trimester
2nd Trimester
3rd Trimester
---
District Calendar
---
---
Key Bobcat Info
---
J. Cesar Morales, Principal
Eddie Buscher, PTSA Pres.

Staff Directory

School Loop Website

Mission of SCHS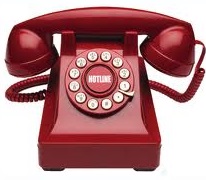 Attendance Hotline
760-331-6670

---
Like our page on Facebook: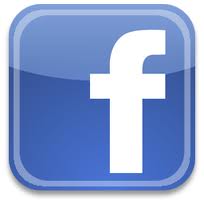 SCHS PTSA:
sagecreekhs.carlsbadusd.net/ptsa
---
---
District Links
---
Dear Bobcat Nation,



I am proud to communicate that awards for our state of the art facility continue to surface. We are recognized as one of California's most environmentally "green" schools as result of the following characteristics:
Sustainability

Energy Efficiency

Water Conservation

Construction Materials Used

Indoor Environmental Quality
Please enjoy reading about the three awards we've earned, which are highlighted at the end of this newsletter, and refer to the Collaborative for High Performing Schools
website
(www.chps.net) to learn more about our exceptional facilities.
J. César Morales
Principal, Sage Creek High School
Presentation: "Pay Less for College - Strategies to Reduce your Families College Expenses"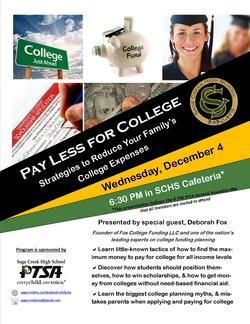 Wednesday, December 4, 2013
In the SCHS Cafeteria
6:00 PM PTSA General Association
Meeting

6:30 PM "Pay Less for College"
Presentation

Presented by special guest, Deborah Fox

Founder of Fox College Funding LLC & one of the nation's leading experts on college funding planning

In this College Funding Seminar...
Learn little-known tactics of how to find the maximum money to pay for college for all income levels
Discover how students should position themselves, how to win scholarships, & how to get money from colleges without need-based financial aid.
Learn the biggest college planning myths, & mistakes parents when applying and paying for college
---
Theater News!
A talented group of Sage Creek High School students performed at the Drama Teachers Association of Southern California's
"49th Salute to the Winners" at the Warner Grand Theatre in San Pedro.

Theatre 2 students, Lizi
Cudal
, Madison Surency
, Julia Hayashi and Avery Johnson, performed their award winning scene from the play, "A Piece of My Heart." Congratulations on a job well done!

---
Finals Schedules
We are coming to a roaring close to the first trimester of the 2013-14 academic year. Please note that the November 20-22 schedule has a few unique elements:
Date
School
Start Time
School
End Time
Wed, Nov 20
7:30 AM
2:30 PM
Thur, Nov 21
8:00 AM
12:20 PM
Fri, Nov 22
8:00 AM
12:20 PM
Each finals period is 120 minutes long.
Click below to view the complete finals schedule for each day.



---
Textbook Exchange Nov 21 & 22 - In Library from 12:20-2:30
Our SCHS trimester schedule involves a textbook exchange at the changing of trimesters (instead of keeping the same textbooks all year long).

From 12:20-2:30, on Nov 21-22, students should bring in the textbooks that they will not need for the upcoming trimester and exchange them for their 2nd Trimester books.
---
College & Career: The "f" Requirement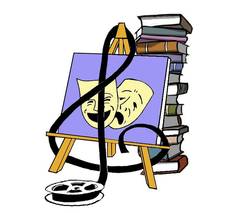 To meet the "f" requirement of the "a-g" requirements, students must complete a year-long visual and performing arts course. The courses can be from visual arts, theater, music and dance.
Click on the link below to compare the a-g requirements for the UC's and the CSU's.
---
Career Exploration through Naviance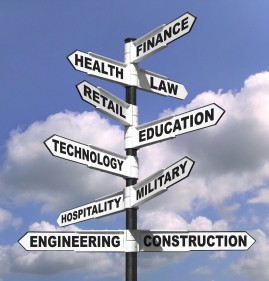 Last week, students in PE 1-A completed in
Naviance
the
Cluster Finder
career inventory and began completing the two
Exploring Career Clusters
surveys. The results from these activities form the beginning of your students' career component of their Individual Success Plans, which will be the basis of the student-parent-counselor conference in the spring.

Support your students by discussing with them the
Cluster
finder
results and insuring they have completed the two
Exploring Career Clusters
surveys. Students taking PE 1-A in Trimester 2 or who are not enrolled in PE 1-A will complete this
Naviance
career lesson in December.
---
New Bobcat Spirit Wear Available!
Click the order form below to download & see the cool new limited edition long-sleeve Ts, Beanies, spirit towels, and much more! Bobcat Spirit Wear is available in the ASB Student Store located in Room 1211.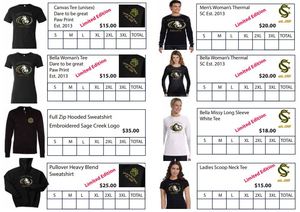 ---
Sage Creek High School Wins Awards!
ENR California: "2013 Best Project Award" in the K-12 Education category
More than 100 entries were received for projects located in California and Hawaii. Earning this award is a testament to the exceptional project team at Sage Creek High School, which overcame significant challenges and adopted many innovative approaches.
AGC San Diego Chapter, "Build San Diego Merit Award" in the Sustainable Project category
Honoring the "best of the best" in local construction, winning projects were selected by a panel of judges who considered a number of criteria, including project management, innovation, excellence in client service, community involvement, and successfully meeting the challenges of a difficult job.
ABC San Diego Chapter, "Award of Excellence"
Celebrating outstanding projects built in the San Diego area, the Excellence in Construction awards competition serves to raise the level of construction standards throughout the industry by recognizing quality workmanship and the highest level of performance.