Dear Bobcat Nation,

It was great to return to campus this week to our students and staff. As you know, one of our families was affected by the fires and you, the BOBCAT Nation, responded in caring manner. To date, you've contributed over $1,000 in gift cards and other donations! Thank you on behalf of one of our BOBCAT families (read more below).

The Sage Creek Showcase- Thursday, May 29
I hope that you've saved the date for Thursday, May 29, when we will come together as one united BOBCAT Nation to celebrate our second annual Sage Creek Showcase. The goal of this event is to have 100% of our current students and parents attend to welcome our incoming students and their families as we become a team of over 700 students. Please view the flyer below for more information about the event.

Stay Connected
I also encourage you to stay connected by signing up for our weekly newsletter and by following us on Twitter:
It is has been a phenomenal academic year and our forthcoming chapters will be equally rewarding!
J. César Morales
Proud Principal, Sage Creek High School
A Genuine Thank You
Our family who experienced losing their home to the fire last week expresses a genuine thank you to the BOBCAT Nation:

"Although this has been a horrific experience, I have learned what to appreciate in life, which is all the support from everyone. Thanks to you for reaching out to us, we thank you with so much appreciation you don't even know. I would like to thank all the Sage Creek families that spent their own money on us and helped us out in this devastating incident."

Establishing Community: It is at the core of who we are.
SCHS Showcase: Thurs., May 29: 6-8 PM
Click below for event flyer: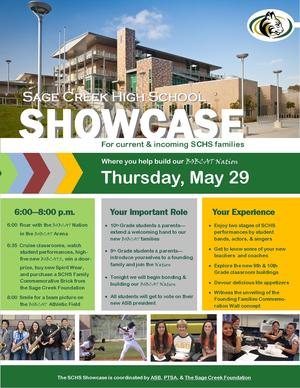 Preview some of the exciting door prizes for May 29th

:
Gift Cards from: Islands, Starbucks, iTunes, Barnes & Noble, GameStop, and Regal Cinema
Kona Ice for $125-150
6- month YMCA membership

Chrome Notebook

and More!
Volunteer Opportunities


from SCHS Volunteer and Job Fair
Students had the opportunity to attend a lunch-time PTSA-sponsored Volunteer and Job fair earlier in May. During the fair, many Nonprofit agencies provided information about potential volunteer opportunities, and a few employers presented potential job opportunities.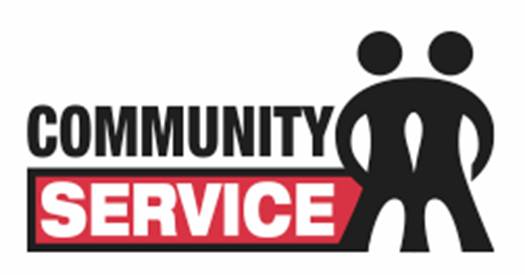 ► Click here to view a list of local Nonprofit Agencies that may have community service volunteer opportunities for teens, or job opportunities.

► Click here to download the required SCHS Community Service Verification Form that must be signed by a representative of the nonprofit agency when you volunteer.
Spring Fling Dance: Fri, May 30
Our Spring Fling Dance has been rescheduled!
Friday, May 30, 2014 from 8-11 PM
Download a Dance Agreement Here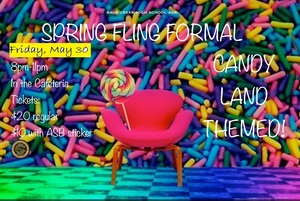 Superintendent Lovely's Letter to CUSD
An Open Letter to the Community from Superintendent Lovely:
How Events Unfolded in CUSD on May 14th
Wednesday, May 14th began as a normal, albeit hot, day in CUSD. Then at 10:43 a.m. everything changed!
As we now know, the fire broke out near Poinsettia Lane and Alicante Road just east of El Camino Real. As Poinsettia Principal, Margie Giordani, watched the flames grow south of her campus, she called the District Office. Principal Giordani reported that School Resource Officer, Malcom Warfield had just arrived on scene and they would be sheltering in place. We immediately activated our EOC (Emergency Operations Center)...
Click here
to read Superintendent Lovely's entire letter.
Help Bobcat Family After the Fires
Those of you seeking to assist our Bobcat family who lost their home in the fires can do so by providing gift cards to the following vendors:
Target, Wal-Mart, Costco or like stores
Gas Station
Grocery Stores
Local Restaurants
It is wonderful that the BOBCAT Nation takes care of its own! Please submit your gift cards to Debra Shinto in the administration office.
PTSA Wants Your Opinion
The PTSA strives to build programs that supplement and support our student, family, and staff in the Bobcat community.

We would like your opinion by taking a survey about the programs that we provided this year, to help us plan for next year.

Click here to take the 10 minute survey.
Volunteers Needed for May 29 Showcase
Click here to volunteer to help for a 30 minute shift during the Thursday, May 29, SCHS Showcase.

Contact Diane for questions: digtrz@roadrunner.com
Highlights of Bobcat Life this Week
Highlights seen on

Twitter

@SCBobcats

:
$25 Legoland Tickets for June 7
The Carlsbad Educational Foundation has a limited amounf of $25 LEGOLAND tickets available for purchase that are for park entrance on Saturday, June 7th only. These $25 tickets (reissued Celebrate Carlsbad Day tickets that did not get sold) will be sold on a first come, first served basis and must be purchased at the Carlsbad Educational Foundation office at 5631 Palmer Way, Suite L by June 6th.

These tickets are going to go fast so call Cheryl Freeman at (760) 929-1555 to reserve your tickets today!
CEF High School Summer Academy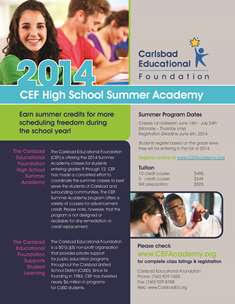 Registration is now open for the Carlsbad Education Foundation's High School Summer Academy.

Information and registration details on all CEF programs can be accessed at:

www.CEFAcademy.org