2: Stretch & Relaxation 2:45-3:30 pm Wresting Room

3 & 4: Dance Performance 7:00 pm Avo Playhouse Vista

4: Stretch & Relaxaton 11:25 am - 12 noon Wrestling Room

9, 10, 11: Final Exams

11: Big Nite Fundraiser 6-9 pm Bobcat Arena

24: CPR Class 6:30 pm Cafeteria
4-8: No School Spring Break

11: Classes resume

13: Dessert with the Principal and PTSA General Association Meeting 6:00 pm Cafeteria1
1st Trimester
3rd Trimester
Classes: Mar 14-June 16
Finals: June 14, 15, 16
Dear
BOBCAT
Nation,
We often reference that the high school experience our current high school students are experiencing is very distinct from ours: the curriculum is more rigorous, the standards are higher, and the competition for post-secondary education is much more competitive. In an attempt to challenge school leaders to look beyond our assumptions of what students experience and place ourselves in their shoes for a day, several CUSD administrators, including Superintendent Lovely, Mr. Lord, and myself, are participating in the national
Shadow a Student Challenge
this week.
I am looking forward to this upcoming Thursday, March 3, because this is when I will shadow a student from my 10
th
grade Advisory Class. My day will consist of ditching the formal attire and joining him and his friends for the break and lunch periods and participating in all of his classes: Spanish 3, English 2 Honors, Physical Education, AP European History, and Algebra 2.
CLICK HERE (
http://shadowastudent.org/
) for more information about the
Shadow a Student Challenge
.
Sincerely,
Principal,
Sage Creek High School
Stretch and Stress Reduction 3/2 & 3/4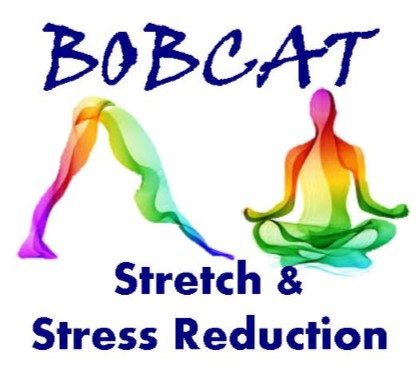 Wednesday, March 2
2:45 - 3:30 pm
(starts promptly after school)
STILL ROOM AVAILABLE!
Friday, March 4
11:25 - 11:55 am
(starts promptly @ lunch)
CLASS IS FULL!
RSVP Required—limited to 30 students
Dance Depart. Show This week 3/3 & 3/4
Come and enjoy our first performance as Sage Creek Dance Department! Perfectly Flawed,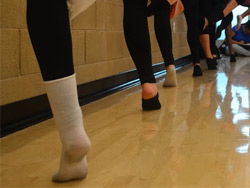 depicts our imperfections which make us human. It creates a masterpiece filled with emotions like struggle, pain, pressure, anger, dreams, and joy, to express the story of each individual within the beautiful art of dance.


Avo Playhouse in Vista
March 3rd & 4th @ 7pm.

Tickets at

www.vistixonline.com

Students are $10 and adults are $12. Buy your tickets now before the sell out!
REVISED Finals Exam Schedule
NEW CHANGES Final Exams Schedule
Beginning trimester two, we will be implementing a slightly different Final Exams Schedule. Students will take their Period 1 final exam on the first day of finals, followed by Period 2 and 3 final exams on day two, and
Period 4 and 5 finals exams on day three.
Click on link below for an updated schedule

.
Order Finals Survival Kits by Friday
​
SCHS AVID is selling
Finals Survival Kits for $10.
This is a great way to show your support to a student during a stressful time. The kits will be delivered to the student's classroom during the week of finals.

Click here for the flyer
.
Deadline
for purchasing is Friday,March 4.

Thank you for supporting your student and the AVID program!
*AVID is a nationwide college readiness program designed to help students with potential and determination develop the skills they need to be successful in college.
*If you have any questions, please email me at
asalah@carlsbadusd.net
Big Nite Fundraiser for ALL Sports Teams
3/11
PLEASE JOIN US!
For Sage Creek Athletics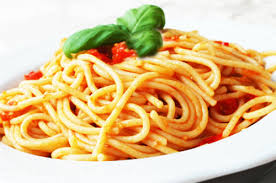 "The Big Night"
Spaghetti Dinner Fundraiser
March 11 6-9 pm

Benefitting ALL Sports Teams!

Opportunity Drawings and a Silent Auction.
Please come out to support ALL our Athletes. For tickets and more information click on link below.
Carlsbad Education Foundation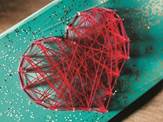 Share Your Heart
during this season of love and fuel the
PASSION
for learning.
Whether it's music, science or innovation … Our students are discovering their
PASSION
participating in programs funded by the Carlsbad Educational Foundation. You can
help fuel that fire by
Sharing Your Heart …
Make your
gift
today!
CPR Class 3/24
CPR Class - Thur. March 24 - 6:30 PM

WHO: All Bobcat students and parents are invited to learn or update your CPR skills, but space is limited & registration is required.
WHERE: SCHS Cafeteria
WHEN: Thursday, 3/24/16
from 6:30-8:30 PM
COST: $20 per individual
[*Scholarships are available. To inquire, please contact emmybythesea@gmail.com.]
DETAILS: This PTSA-Sponsored 2-hour adult, child and infant CPR class is taught by a certified instructor, Sue Lockhardt of Lockhardt Training (www.lockhart-training.com). ► CLICK HERE TO SIGN-UP
Superintendent Search for CUSD
Survey & Forum
CUSD Board of Trustees invite you to provide input about a new superintendent via an on­line survey at
to share the desired characteristics you would like to see in the next superintendent by March 3rd , 2016.

Thank you for your support and assistance