Dear BOBCAT Nation,

Save the date, we will host a parent workshop focused on suicide prevention on
Tuesday, October 27, at 6:30 p.m
.
Our ambition behind tackling this sensitive topic and having the tough conversations is to come together as a community and combat what is the second leading cause of death among high school-age students. Imagine, 4 out of 5 who attempt suicide have given clear warning signs and it is projected that 20% of all teenagers in the United States contemplate suicide.
Luke Maxwell, who will also be presenting to the Sage Creek student body the day after the parent presentation, will deliver the parent workshop.
CLICK HERE
to learn more about Luke Maxwell.
Sincerely,
Proud Principal, Sage Creek High School
Stay Alert to Stay Alive - Safe Driving Seminar Thur. 10/22
for
Students & Parents
*First 100 to arrive will get a cool FREE "SC" sticker for your car!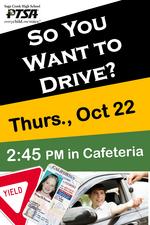 Calling all Parents &Student drivers, current and future: You won't want to miss this! Come get great info & participate in Opportunity Drawings including giveaways valued at over $320!

Date: Thur., Oct 22
Time: 2:45- 3:30 pm
Location: SCHS Cafeteria
Click here for flyer.

Learn from a CHP officer & Monica Zech, Driving Safety Expert about:
Programs that CHP offers students

Requirements & steps for getting your driving permit

Distracted driving

– texting, cellphones and more! Addressing company "cell phone use" policies.

Dangers of driving under the influence (DUI)

Motorcycle safety.
The importance of obeying traffic laws made for our safety.

Common mistakes made by teen drivers

& much more!
Monica is a veteran air traffic reporter for local television and radio, and through research, working with crash scene investigators, the Medical Examiner's Office, and with several National Safety organizations,
Students "Let Your Imagination Fly" Reflections Submissions Due 10/23
C
alling all Student Artists, Composers, Choreographers, Photographers, Filmmakers, & Writers!
Share your art! PTSA is looking for original works of art in
Create your own new and original artwork from the theme "Let Your Imagination Fly", and submit it by October 23rd
Parent Night on Teen Suicide Prevention Tuesday, 10/27 @ 6:30 PM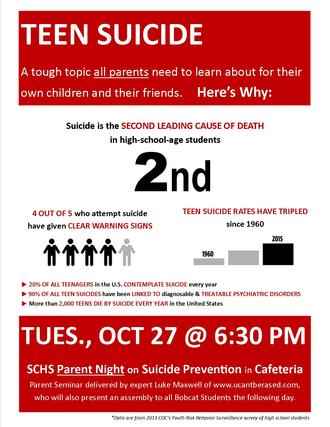 This Parent Night & student assembly are PTSA-sponsored events to promote Health & Wellness of our Bobcats.

Click here for
Parent Night
flyer,
*Parents with questions or concerns about the student assembly on suicide prevention may also contact the Counseling Department.
College Visits for Juniors: 10/28 & 11/6
The Counseling Department is excited to welcome college admission representatives from: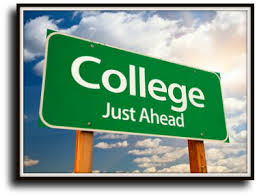 10/28/15 Azusa Pacific University 11/06/15 University of California,
Santa Barbara
*College presentations are open to Juniors only, and to attend students need to sign up on Naviance
Wanted: Webmaster for SC Foundation
Do you have skills with building and maintaining websites?

If so, the Sage Creek Foundation could use your help with their website!

Please contact board@sagecreekfoundation.org for more info.
Wanted: Costume Designer
SCHS needs a Costume Designer for our winter production of Guys and Dolls. This designer will be able to make their own schedule and will earn a stipend. If you or anyone you know might be interested in being our costume designer (or part of a team) please pass on this information!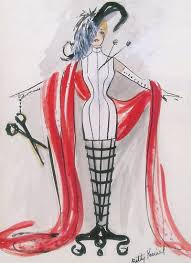 Designer must:
*Pass a background check (TB test, finger print, short interview)
*Be able to measure, sew, design, and network within the local theatre community
*Be able to work with our awesome teenagers
*Have Flexible schedule between Nov & Feb

Please email or call Ms. Porter at if interested.
jporter@carlsbadusd.net / 760-331-6709

Do you Shop at Ralph's or Amazon.com?
Help support all of the great programs that the PTSA provides. You can earn
"free"
money for SCHS PTSA when you shop at Ralphs, by simply linking your Ralphs Rewards Card one time to SCHS.
If you make purchases on Amazon.com, you can earn
"free"
money for SCHS PTSA by logging on via the special encoded Amazon link.
Show Your Bobcat Spirit with Gear!
From sweatshirts to socks and from lanyards to long sleeve tops, the ASB Student Store has it all - with DOZENS of different types of Bobcat Spirit Gear availble.
Click here for a
Spirit Wear
flyer
with all the Details of online ordering plus hours of the Student Store operation!
Donate $1 a Day to SCHS Foundation
If all of our Bobcat families donate $1 a day for the 180 days of school, the SC Foundation can provide amazing things to support ALL of our students. Below is a list of the support we hope to provide:
Academics $90,000
Athletics $20,000
Visual and Performing Arts $20,000
CLICK HERE to make your "Dollar a Day" Donation & to find out more about the Sage Creek Foundation mission so you can make a difference.
Coffee with the Principal 11/3
Save the Date for Coffee with the Principal event on Nov 3 @ 8:30 AM in Cafeteria
Stay Informed with Text Message Updates
Be in the know about all of the exciting programs and opportunities at Sage Creek. Remind.com is a secure one way text communication. It is safe and easy. All parents, friends and students are encouraged to sign up now! Here's how: