I am proud to announce that our facility was recently recognized as a "Verified" Collaborative for High Performing Schools (CHPS). The CHPS design prerequisites exact that schools are designed to be comfortable, energy and material efficient, environmentally responsive, adaptable to changing needs, and among other criteria, have stimulating architecture. The outcome of the CHPS design is to create an environment that heightens student performance, improves students and teacher health, and reduces operating costs.
I am proud to call Sage Creek my "home away from home" and am fortunate to share it with the BOBCAT Nation.
I invite you to
click here to view this short video
created by RNT, our architecture team.
Principal
Sage Creek High School
Healthcare Career Panel Presentation -

Wed., Nov 5 @ 6:30 PM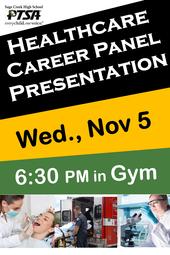 All SCHS Students & Parents are Invited (download flyer):
Wednesday, Nov. 5, 2014
6:30 PM in the Bobcat Arena
Six healthcare professionals will present info about their
education,
salary, and
typical work day
Q & A session will follow
Healthcare Panel includes the following professionals
(
download panelist bios
):
Dental Hygienist
Medical Technologist
Naval Trauma Surgeon

Paramedic Fireman
Pharmacist
Physical Therapist
Did you get your PTSA School Directory?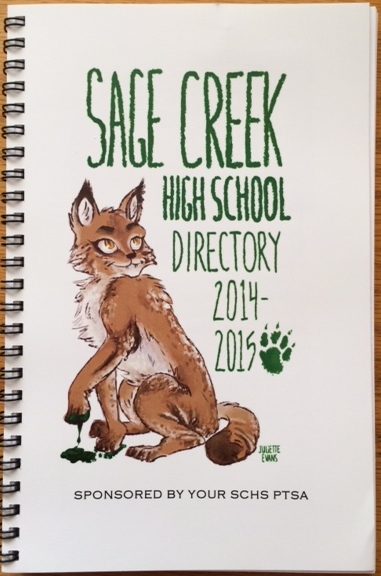 On Wednesday, Oct 22, manila envelopes containing School Directories, Bobcat Spirit Cards, and other PTSA Membership materials were delivered to students whose families joined the PTSA.



If your student did not pick up their manila envelope yet

, please have them pick it up from Ms. Padilla in the office as soon as possible. Then you can enjoy the perks of the many benefits that you have already paid for!
Thank you for supporting PTSA at Sage Creek!
Parents Invited to Oct 29th Assembly
SCHS parents are invited to the Bobcat Arena on Wednesday, October 29 from 11:15 am to 12:10 pm

to attend our special Red Ribbon Week Assembly with guest speakers from Natural High and musical entertainment by Cody Lovaas.


Natural High is a substance abuse prevention organization that inspires young people to say yes to their passions, and no to drugs and alcohol.

Natural High provides a research-based curriculum for youth, educators, and parents using the stories influential drug-free celebrity role models. The organization

engages young people in a dialogue about their passions, and inspires them to say yes to a "natural high" but no to drugs.

Natural High's message works because of its partnership with these celebrity role models, such as USMNT Goalkeeper Tim Howard, World Champion Gymnast Jordyn Wieber, NBC's The Voice Winner Cassadee Pope, Pro-Surfer Rob Machado, Grammy Award Winning Musicians Switchfoot, and more,

If you are a parent that plans to attend on 10/29, please email Kimberly Huston, PTSA Red Ribbon Week Chair (

kdhuston2003@yahoo.com

) so we can get a headcount.
Red Ribbon Week - Info on Teen Drinking
► Click here for info on Teen Drinking from MADD


► Click here for "Health Tidbits" Newsletter from California State PTA
Bocats - Get New FREE "Smart" Thermostat from SDG&E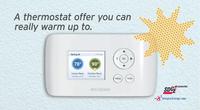 Warm up to this cool offer!
SDG&E is offering
free
ecobee programmable thermostats
that can be controlled remotely from your smart devices. On Reduce Your Use days, you can earn an even higher credit by allowing your air conditioner to cycle or be raised 4 degrees. That's cool! Act now because this thermostat offer if available in limited numbers.
To see if your home qualifies for this offer, visit
sdge.com/thermoenroll
.
Use promo code "SageCreek" and our school will receive $20 for each completed interest form.
Not eligible for the thermostat?
Sign up for a Reduce Your Use notification to be eligible for bill credits for conservation on hot days:
Click here
. After you enroll,
complete this quick questionnaire
to earn $$$ for Sage Creek High PTSA.
Do you get SCHS Foundation's Newsletter?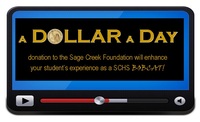 The Sage Creek Foundation has been doing wonderful work to help the students of Sage Creek High School. To date, the foundation has provided grants of over $20,000 to benefit all of the students at Sage Creek High School. To be successful in its mission, the foundation needs the participation of all of our community.

If you did not get the newsletter, please go to http://www.sagecreekfoundation.org and sign up on the right side of the page. Also, please click the video screen to watch the short video to see what the foundation is doing to help your student.
Parent

&

Student Volunteers Needed

for

Campus Tours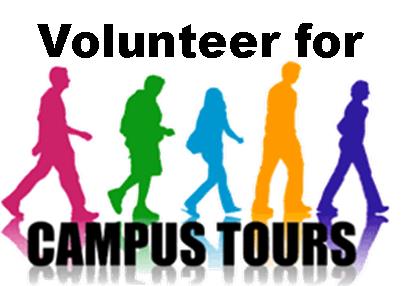 Our campus tours for prospective families are back in full swing. The purpose of the tours is to provide current 8th grade students and students attending other high schools an opportunity to learn about the Sage Creek Experience.
We seeking 3-5 students and 1-2 parents to join each tour in order to provide our prospective families various perspectives about our great school.
►
Click here to sign up as a volunteer
.
The schedule of tour dates is listed below.
Click here
for FAQ about how to sign-up.

Thursday, Oct 30
Tuesday, Nov 4
Thursday, Nov 13
Wednesday, Dec 3
Tuesday, Dec 9
Tuesday, Dec16
Thursday, Jan 8
Tuesday, Jan 13
Thursday, Jan 22
Tuesday, Jan 27
Thursday, Jan 29
Businesses Supporting Red Ribbon Week
Joshua Martinez Lorenzo's Pizzeria
5812 Van Allen way #130
Carlsbad Ca 92008
760-431-8704
($4.00 off a pizza discount for the week, for people wearing red wrist bands or something identifying them as supporting RRW.)

JERRY'S WOOD-FIRED DOGS
7040 Avenida Encinas, Suite 111, Carlsbad, Ca. 92011
760-454-1414
OPEN 11-9 DAILY
15% off your purchase

Xtreme yogurt in Bressi Ranch
$1.00 off a $3.00 yogurt for the week.

Paradise Pizza
Free Breadsticks with pizza Purchase
2564 State Street, #F, Carlsbad, Ca 92008
(760) 729-7492

Paradise Gourmet Market
15% off any cheese purchase.
2564 State St, Ste G, Carlsbad, CA 92008
(760) 720-5314

Golden Spoon
2606 El Camino Real, Calsbad 92008
Discount at Golden Spoon will be available only Monday - Thursday.
Students will be receiving $1.00 off a regular or large frozen yogurt or a free topping on a mini frozen yogurt.

K1 Speed Carlsbad,
6212 Corte Del Abeto 92011
K1 Speed will be offering all CUSD students $15.00 races, which will include a 1 year license (Regular $26). All drivers MUST be 48 inches tall to drive. Reservations will not be accepted. All races will be on a first come, first drive basis.

Jamba Juice
2505 Palomar Airport Road, ste.101
Carlsbad, Ca. 92009
10% of any purchase if wearing Red Ribbon or bracelet