Dear
BOBCAT
Nation,
I am looking for parents and students to help communicate the Sage Creek High School experience to prospective students and families. Beginning next
Wednesday, November 4,
we will begin offering after school campus tours. The primary goal is to provide information about our school so that students can make an informed decision during the upcoming Open Enrollment window, which takes place January of 2016.
Volunteer parents and students will join a member of the teacher leadership team and field questions from prospective students and parents. The tours begin at 3:45 p.m. and will conclude at 5 p.m.
Please CLICK HERE
(
http://www.signupgenius.com/go/20f0f4eabaf2fa2fe3-2016
) to sign up.
Sincerely,
Proud Principal, Sage Creek High School
Red Ribbon Week 10/26-30

SCHS would like to thank the following businesses for supporting Red Ribbon Week October 26-30. Click on the link below to take advantage of special discounts this week.
Reflections Gallery Fri 10/30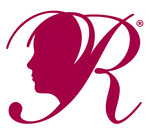 Sage Creek High School has a talented group of artists! Through the Reflections program, 32 students have shared their voice and creative work. Their fabulous and touching work will be showcased in the

First Annual SCHS Reflections Gallery
Friday 10/30
SCHS Mall Under the Canopies
We invite all students to stop by during lunch and after school in the main quad area to support your fellow students.

Parents, we invite you to stop by after school from
2:30-4:00pm.

Questions, email sagecreekptsa@gmail.com
Show Your Bobcat Spirit
From sweatshirts to socks and from lanyards to long sleeve tops, the ASB Student Store has it all - with DOZENS of different types of Bobcat Spirit Gear availble.
Click here for a
Spirit Wear
flyer with all the Details of online ordering plus hours of the Student Store operation!
Coffee with the Principal 11/3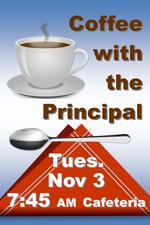 Please let Mr. Morales know what questions you have or topics you would like covered at Coffee with the Principal by submitting them with the following
Online Question Form
College Visits for Juniors:
11/3, 11/5, 11/9, 11/16
&11/19
The Counseling Department is excited to welcome college admission representatives from the schools listed. All presentations are in the Counseling Center.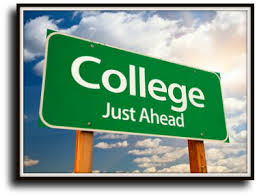 11/03 UC, San Diego 11:25 am
11/05 San Diego Christian College 11:25 am
11/09 UC, Santa Barbara 11:25 am
11/16 College in Mammoth 11:25 am
11/19 Oregon State Unversity 12:30-1 pm (after finals)


*College presentations are open to Juniors only, and to attend students need to

sign up on Naviance.
SDSU Women in Engineering Day 11/7
Attention Female Engineering and Science Students



SDSU is hosting
Women in Engineering Day
Sat. Nov 7th.
SDSU Campus from 12:45-4:30 PM
Click here to see the flyer for the event.
Women in Engineering
See Mr. Fieberg or Mrs. Park if you have any questions.
Sign up for Stretch & Stress Reduction 11/10 &11/12
15 Minute Pre-Finals Event!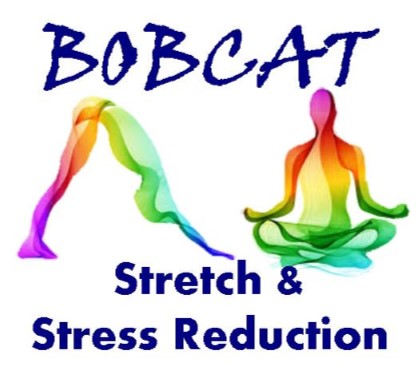 11:25 AM (starts promptly @ beginning of lunch)
·
In Wrestling Room with a Professional Trainer

Small group setting
·
FREE LUNCH
RSVP Required—limited to 30 students
Sign up form for Stretch & Stress Class
Is Rugby for you? Info night 10/28
Would YouLike to Try Rugby this Year? Its Time to Sign Up!

Registration Meeting and information is for all students that attend Carlsbad schools.
'Rugby Night'
Wednesday 10/28 at 7:30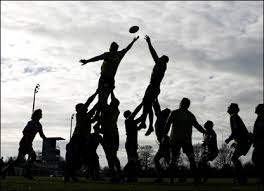 Carlsbad Senior Center
799 Pine Avenue
If you are sure you want to register remember to bring your school ID to prove you go to school in Carlsbad. Click on link below for more information.
Carlsbad Rugby
Biomedical Career Panel 11/12
Thursday, Nov 12 @ 6:30 PM in the Cafeteria, PTSA is hosting a BioMedical Career Panel
. Three impressive speakers will share their experience, education, salary info,
and tips for starting in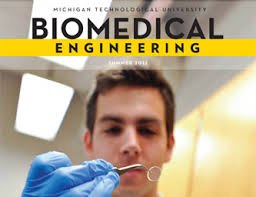 BioMed Career Fields.

All Bobcat students and parents are invited! Click on the link below to find out more about the speakers .
Speaker Bios
CUSD State of the District
On October 22, CUSD held their second annual "State of the District" event. This was the opportunity to share with school staff, parents, students, civic and business leaders how Carlsbad Unified School District is performing and the great things that are happening in our district. Click on the following link to view the video that was shown.
http://www.carlsbadusd.k12.ca.us/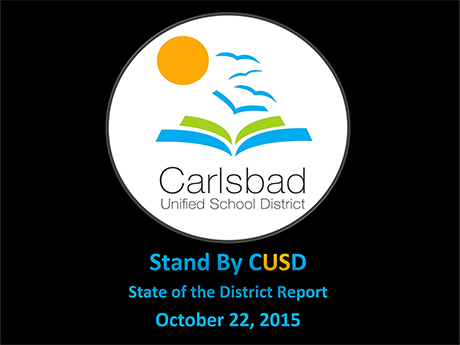 Beyond Measure Film Premiere 11/10
BEYOND MEASURE (2015) the film created by the makers of RACE TO KNOWHERE (2010) is set to premier in North County Encinitas (La Paloma Theatre) hosted by EEF! Tickets are on salenow.

Date: Tuesday, November 10th | two Showtimes 9 AM ($15) and 7 PM ($20)
Follow the link below for Tickets, Promotions, Event Flyer, BEYOND MEASURE film trailer and link to the first film RACE TO KNOWHERE.

http://encinitaseducationalfoundation.org/beyond-measure/

Dollar a Day Campaign
Join our mission to provide each one of our BOBCAT students a second to none high school experience by participating in the $1 a day campaign.

Just think, for less than a cost of a cup of coffee per day, you can help us reach our goal of providing $130,000 to three critical areas:

Academics $90,000
Athletics $20,000
Visual and Performing Arts $20,000

CLICK HERE to find out more about the Sage Creek Foundation mission and you can make a difference.