Dear BOBCAT Nation,
I want to highlight the great effort that our staff and students demonstrated during Wednesday morning's emergency response drill. In a matter of 22 minutes, a campus of 730 students and 60 adults accomplished the following in a very organized manner:
Went into a DROP-COVER-HOLD ON position during our earthquake and lockdown scenario response
Evacuated in an orderly manner to our athletic field
Conducted an attendance audit of all students, staff, and volunteers while in evacuation mode on the athletic field
And while our team will emphatically work on maintaining a safe learning environment, I am fully confident that our campus will respond in a calm manner should we ever face a challenge.

Please communicate with your students with regards to today's emergency response drill and help us emphasize the importance of staying calm and focused during an emergency.


Go BOBCATS!
Principal
Sage Creek High School
Reflections Art Contest -
Entries Due Fri. 10/17
PTSA is proud to sponsor the Reflections Art Contest. This year's theme is "The world would be a better place if…," so showcase your creative and artistic talents with several categories:

​
We want to have many Bobcat students showcase their talents in this national competition. Prizes will be awarded for the winning entry in each category, so get inspired and create your vision of this year's theme!
Entry forms and guidelines are available online on the
PTSA Reflections Art Contest
link on SchoolLoop.
All work must be original
Deadline for entries is Friday, October 17th by 3:00 p.m,
Turn entries into the SCHS front office.
For questions or more information please contact Laura Panter, PTSA Reflections Chair at laurapanter99@gmail.com
PSAT Details for Saturday, Oct 18's Test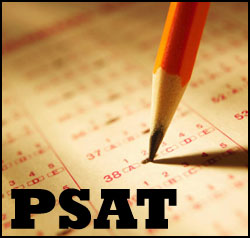 For those students taking the PSAT on Saturday, be sure to bring your picture ID, 2 pencils, and any other items as listed on the linked document.

Students may bring an approved calculator. Please see list.

Students may bring a snack and water for breaks during the test.

Students must arrive no later than 7:45 AM.

Test begins promptly at 8 AM. See you there and good luck!
CHSTV Documentary on Immunizations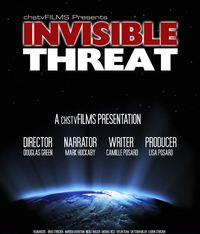 On Monday, Oct 20 at 10:30 AM at the
Cultural Arts Center at Carlsbad High School
, Carlsbad Unified Council of PTAs and Dr. Lovely are excited to be able to present the viewing of
"Invisible Threat" CHSTV's documentary
on immunizations. Dr. Mark Sawyer, Pediatric Immunization Specialist will be present for questions after the 42 minute film.
This event is open to parents.
Click here for flyer.
Training for Working Concessions 10/23
Parents who want to earn money for their student's sport by working concessions need a attend a Food Handler's Training Session on

Thursday, Oct 23 at 3:00 PM in the Cafeteria.
CUSD Logo Contest
You are invited to participate in CUSD's Logo design contest. Click here for a flyer that outlines submission procedures and deadlines. The contest is open to any student (current or past), parent, or other member of the greater community. There is no limit on how many designs an individual can submit. Feel free to forward this information to anyone you know who might be interested.

Submissions are due on line by Tuesday, November 4th at midnight.
Bocats - Get New FREE "Smart" Thermostat from SDG&E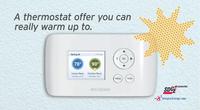 Warm up to this cool offer!
SDG&E is offering
free
ecobee programmable thermostats
that can be controlled remotely from your smart devices. On Reduce Your Use days, you can earn an even higher credit by allowing your air conditioner to cycle or be raised 4 degrees. That's cool! Act now because this thermostat offer if available in limited numbers.
To see if your home qualifies for this offer, visit
sdge.com/thermoenroll
.
Use promo code "SageCreek" and our school will receive $20 for each completed interest form.
Not eligible for the thermostat?
Sign up for a Reduce Your Use notification to be eligible for bill credits for conservation on hot days:
Click here
. After you enroll,
complete this quick questionnaire
to earn $$$ for Sage Creek High PTSA.
Shop Amazon via our Link & Support SCHS
If you shop at the following stores, you can earn free money for our PTSA's programs. It's easy -- simply click the links below before you start shopping so that SCHS can get credit:

?s - Contact SCHS PTSA Rewards Clubs Coordinator, Claudia Felix at
schsrewardclubs@gmail.com
Parent Volunteers for Campus Tours
Our campus tours for prospective families have begun.

The goal of the tours is to answer questions about the BOBCAT Experience and to provide a walk of our great facility, all with the aim of assisting our prospective families in making the right decision during the 2015 High School Open Enrollment window.

In order to capture all perspectives, we are hoping to have two volunteer parents on each tour to provide the invaluable insight you have regarding the BOBCAT Experience.

The schedule of tours is listed below. If you are interested and available, please contact Debra Shinto, Mr. Morales' administrative assistant, at 760-331-6695 to sign up.

Tuesday, Oct 21
Thursday, Oct 30
Tuesday, Nov 4
Thursday, Nov 13
Wednesday, Dec 3
Tuesday, Dec 9
Tuesday, Dec16
Thursday, Jan 8
Tuesday, Jan 13
Thursday, Jan 22
Tuesday, Jan 27
Thursday, Jan 29
CUSD Parent University Oct 21 & 28

Click here for flyer
with more info.
Tuesday, Oct. 21, 2014 @ 6–8pm Valley Middle School:
"What to Know: Substance Abuse & E-Cigs" – Malcolm Warfield, School Resource Officer & Gena Knutson, Vista Community Clinic Tobacco Control
Tuesday, October 28, 2014 @ 6-8pm Valley Middle School:
"Internet Safety & Social Media Trends" – Jon Moffat, Cyber Educator/Consultant