August Calendar
---
22 SCHS Registration

26 ASB Retreat

27 Student Orientation 8 AM

28 First Day of School 7:30 AM
---
District Calendar
---
---
Key Bobcat Info
---
J. Cesar Morales, Principal
Eddie Buscher, PTSA Pres.

SCHS Staff Directory
SCHS School Loop Website
SCHS Mission



Like our page on Facebook: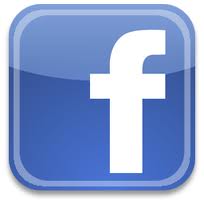 Dear Sage Creek High School Families,
Welcome to your first year at Sage Creek High. As "founding families," we will create a respectful, responsible, and enthusiastic culture at Sage Creek High. We will instill our core values to:
·
B
e your B.E.S.T.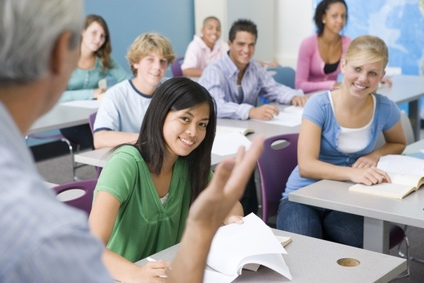 ·
E
stablish community
·
S
how respect
·
T
ake responsibility
As your 2013-2014 Parent Teacher Student Association (PTSA) President, I will facilitate the many exciting programs and events planned for SCHS. I look forward to meeting you at registration on August 22
nd
. The PTSA's mission is to positively impact the lives of all children and families by representing our members, and empowering and supporting them with skills in advocacy, leadership and communications. Every program the PTSA sponsors will: 1) supplement the curriculum, 2) benefit all students, and 3) enhance the students' education.
Click here to read an overview
of what the SCHS PTSA has planned for our first year and how you can be a part of of the excitement!
Click here to read our entire President's letter...
Eddie Buscher
PTSA President,

Sage Creek High School
---

Registration Thursday, August 22 - Bring Necessary Documents
As noted on Section C of the ANNUAL RESIDENCY VERIFICATION form, please have TWO of the following ORIGINAL DOCUMENTS with the parent/guardian name and address, PLUS copies:

City water bill, entire first page within the last 30 days or a copy from the City website

SDG&E bill, entire first page within the last 30 days or a copy of the "detailed bill" from the SDG&E website (see sample below).
Final Escrow papers
– requires SDG&E bill (entire first page or online copy of "detailed bill") or City water bill or online copy within 30 days
Current Lease Agreement
with Management/Landlord contact information (If the lease has expired and is now month-to-month, a letter on company letterhead from the manager/landlord indicating the parents are current residents is required.)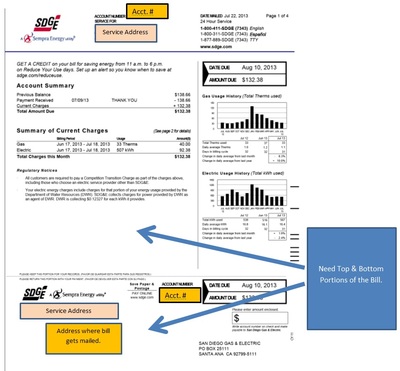 Post office boxes do not meet residency requirements; only street addresses are acceptable.
---
Where to find SCHS Registration Documents
Don't miss these documents also online for registration:
Please go to
www.carlsbadusd.k12.ca.us
to access all of the necessary Registration documents.

---
Parking Information
Parents, please be sure that you are using turn-about as a drop off area only and please park in one of our parking lots when you are going to exit your car for a period of time. View the map below for parking details.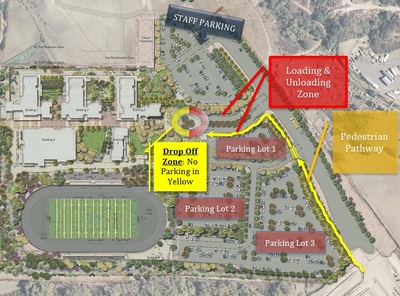 ---
Student Orientation - Tues Aug 27
Students, please mark your calendar for our Student Orientation scheduled for Tuesday, August 27, from 8 a.m. to 12 p.m in the Gym. This will be a great opportunity for you to meet your classmates who are coming from three feeder middle schools, as well as from out of our community, and even out of state.
---
Parent Gathering - Tues Aug 27
Parents, please join us on campus for a brief parent gathering at 8 AM in the cafeteria on the same morning that your students are enjoying orientation.