Dear BOBCAT Nation,

Last week, Superintendent Lovely sent out an important message via an "all call" with the goal of bringing awareness to a new social media app called Burnbook. Students are using this phone app to anonymously post hurtful and derogatory posts toward peers, teachers, and others.

While the Burnbook app does not require users to provide personal information, such as name, e-mail, telephone number, or any other identifying information, the Burnbook software does maintain a log of the user's IP address and a time stamp of when the user posted a message. Students should not mistakenly believe that their posts are anonymous and should participate in responsible posting. Additionally, I cannot underscore enough that all threats are considered a very serious matter and may be determined to be a felony offense.

I am urging our parents, students, and staff to work together to ensure that the Sage Creek way, BE YOUR BEST, ESTABLISH COMMUNITY, SHOW RESPECT, and TAKE RESPONSIBILITY, extends all facets of our campus environment, including social media platforms.

To further the conversation about on-line safety, CUSD has partnered with Senator Patricia Bates, the San Diego Country DA's office, the Carlsbad Police Department and Facebook to offer an Online Safety Seminar for parents on Thursday, March 26th at 6:30 pm at the Carlsbad Sheraton Resort.
Sincerely,
Principal, Sage Creek High School
Library 101:
by Ms. Asker, SCHS Librarian
The school library at Sage Creek has a multitude of educational resources. For this edition, I'd like to introduce you to our online catalog that can be accessed from any device connected to the internet.
Go to: destiny.mycusd.org
Click on 'Sage Creek High School'
Log-in with your student ID as both username and password (enter ID number twice, in both places)
Find out what textbooks and library books you/your student has checked out.
This comes in especially handy at the end of the year, when it is time to return all school books before summer break.

You can also browse the library's collection of books, both in print (AKA on the shelf in the library) and in eBook form. Our library contains over 6200 print books, nearly 2000 of those are young adult fiction. The remaining 4000+ are devoted to non-fiction categories that enable students to find fun and interesting facts about anything and everything of interest them. The non-fiction section also supports our students' studies, to delve deeper into something that they are passionate about, or research paper assignments.

Up next: How to check out an e-Book – anytime, anywhere!
AP Language Summer Work Mtg March 24
There will be an AP Language Summer Work Meeting for prospective students in the cafeteria March 24 from 2:40-3:15.
This is a meeting for sophomores interested in taking AP Language next year.
At this meeting, students will learn what the course is about and what the summer work assignment expectations are for the course. While parents are welcome to attend, this information will be friendly enough for Sage Creek students to communicate at home independently with their families.
There will be an opportunity to ask questions at the end of this session.
The Joy of Parenting Teens - March 24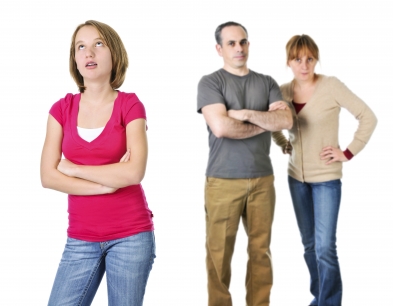 Parents are invited to an informative free PTSA-sponsored seminar by
Susie Walton
, a recipient of the San Diego Parent Educator of the Year Award.

Tuesday, March 24 at 6:30 PM in the SCHS Cafeteria

Susie Walton is a leading expert in the field of communication and relationships with an emphasis on family dynamics. She will cover:
Development Stages of Teenagers: Brief Overview to set the stage for the next topics.
How To Communicate Effectively To Reduce Power Struggles.
Staying Connected While Disciplining
Teaching Self Management with Screen Time
The Power of Letting Go - Helping Parents Begin The Process of Letting Go
Questions to: PTSA Programs VP at emmybythesea@gmail.com
Social Media Awareness Symposium 3/26
Thursday March 26th at 6:30pm at the Sheraton Carlsbad, Senator Patricia Bates, CUSD, CPD and the Carlsbad Unified Council of PTAs will present an Social Media Awareness Symposium. View flyer.
It will feature speakers from Facebook and Instagram giving info to parents on how to stay engaged with your students who use social media, representatives from the District Attorneys office who will speak on the consequences of making internet threats and social media bullying and much much more. A great event full of information for all parent and students.
Summer Job & Volunteer Opportunities Fair: Mon., March 30 @ Lunch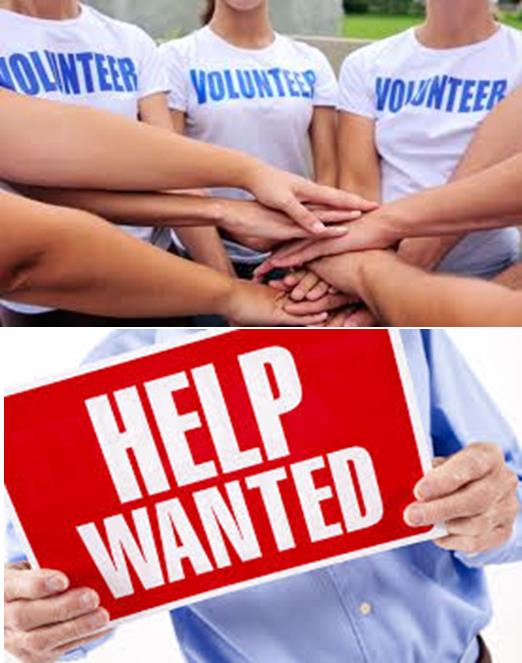 Does your student want to make some extra money this summer or volunteer so they can help someone, build their resume, explore their interests, & earn community service hours?


WHAT & WHEN:

All Bobcat Students will have the opportunity to meet representatives from organizations with job, volunteer, and academic opportunities on Mon, March 30 at Lunchtime in our Acadmic Mall

PLAN AHEAD:

Click here to download a flyer that can help you plan ahead for the Job & Volunteer Fair and target which representatives you want meet on campus to learn about what opportunities are available for you.
Coffee with the Principal - Wed. April 1

& PTSA General Assoc. Meeting
Join Mr. Morales at 8:30 AM on Wednesday, April 1st in the Cafeteria for coffee and enlightening conversation about:
How new housing in the area may affect enrollment
SCHS's Academic Goals
Give input on the traffic around the school in preparation for next year.
The event will also include an election by the PTSA General Association of the Executive Board for 2015-2016. All members are encouraged to attend.
Go to the
sagecreekhs.carlsbadusd.net/ptsa
to view the Nominees for Officers of the 2015-2016 PTSA Executive Board at Sage Creek HS.
Celebrate Carlsbad Day

@

Legoland-

Apr 25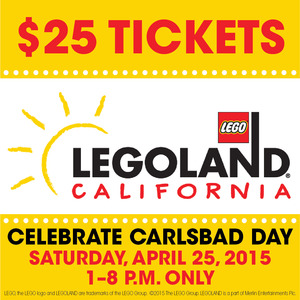 Celebrate Carlsbad Day™ at LEGOLAND® tickets are on sale now at www.CarlsbadEd.org (tickets will be emailed to the purchaser).

Tickets are also for sale at all elementary schools and outlets listed on the attached flyer.

These specially priced $25 tickets are for Saturday, April 25th only from 1:00 to 8:00 pm. Celebrate Carlsbad Day is Carlsbad Educational Foundation's largest fundraiser to help fund science initiatives district-wide. Ticket sales help raise funds for our science programs and earn credit towards LEGOLAND field trips for all 5th graders.
Join us for school performances from 3:00 – 5:00 at the stage in Miniland, USA. Sage Creek students will be performing!

Please share this opportunities with EVERYONE you know who's within driving distance to LEGOLAND (friends, family, co-workers)!

Families can buy tickets and donate them to military families or others that might not have the ability to purchase them on their own! This is a great idea for families that own annual LEGOLAND® passes! Just make that note in the 'Comments' section.
PTSA's Mini-Grant Donations to Teachers
PTSA provided Mini-Grants to our teachers this year totaling $3,981.42.
Thank you for your generous donations so our faculty could have:
Special Ed:

12 headphones for the computers and 20 calculators.

Science:

High speed video camera to video tape lab experiments for later observation
Essentials of Human Anatomy and Physiology books
Dry erase boards, flash drive, crate with wheels

World Languages:

Spanish language posters
"Signing Naturally" teacher & student curriculum
Easel pads and large post-its

​English

Easel pads, sticky notes, audio books
"The Week" subscription
Audio books for AVID
Lanyard to be used as "press passes"
Easel pad and markers, easel and camera tripod

Architecture:

"The story of buildings" book
Lego architecture buildings
Building kits for circuits and other

Visual & Performing Arts

Supplies for production of Grease
Art supplies
Music award plaques for orchestra and band

Mathematics

Dropbox accounts and supplies

Physical Education

Boom box, exercise DVDs, equipment accessories

History

Backup Plus storage device to store student work samples in bulk that have been digitally created in history.

ASB
Video & Essay Contest for Students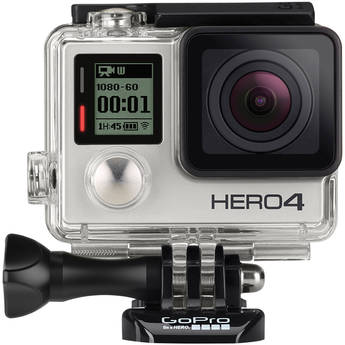 Does your student want the chance to
win up to $1,500 in prizes including a GoPro® Black Edition Hero4 Video Camera?
Now through April 30, the
Natural High Organization's Contest
will give students a chance to win & to express themselves:
Every day, youth are bombarded with mixed messages about drugs and alcohol. At Natural High, they believe in a new social norm – one that empowers us to pursue our passions, and live a life we love, free from an artificial high.
Through making a video or writing an essay, "Natural High" Organization wants you to show them how you're living a naturally high lifestyle and how it's helping you live a life you love. For details, please go to:
naturalhigh.org/contest
CEF High School Summer Academy Now Open for Registration
Do you need more room in your school schedule to take the classes you want? Earn summer credits for more scheduling freedom during the school year! High School Summer Academy courses are WASC accredited and taught by credentialed teachers. [
Download
list of available classes
.]
Register for High School Summer Academy Classes now at
www.CEFAcademy.org
!
Learn Something New & Help SCHS PTSA WIN a Prize!
Thanks to a new contest sponsored by the California State PTA and Full Circle Fund, whenever parents complete a lesson on
Ed100
, you earn a ticket in the drawing for the benefit of our school's PTSA.
Ed100.org has an optimistic purpose: to help you learn how education really works, so you can make a difference – whether you are a parent, a student, a teacher, or an interested citizen. Change happens. People who are prepared and informed can take moments of change and give them meaning. Ed100 provides a practical way for parent leaders, teachers and community members to learn about education issues, one lesson at a time.
With this contest, 9 schools will win prizes for their PTA: Five will win $1,000, and four will win $250. Whenever you complete a lesson, click the virtual "ticket" to claim it. The drawing will be held April 27, 2015.
Go to
Ed100.org
to sign in and start earning those tickets! Whenever you finish reading a lesson, remember to click the "done" checkbox or click the ticket image to claim your entry for that lesson.