November Calendar
---
13: Engineering & Architecture Career Panel Presentation 6:30 PM in Cafeteria

13: Grub & Study For Finals
2:30 in Cafeteria

14: Grub & Study For Finals
​ 2:30 in Cafeteria

18: Finals Survival Package Orders Due

20: Finals Day 1
Normal start & end times

21: Finals Day 2 -
Start 8 AM & end 12:20 PM

21: Textbook Exchange
12:20-2:30 in Library

22: Finals Day 3 -
Start 8 AM & end 12:20 PM

22: Textbook Exchange
​ 12:20-2:30 in Library

22: End of 1st Trimester

25-29: No School - Thanksgiving
Break
---
Trimester Calendar
---
1st Trimester
2nd Trimester
3rd Trimester
---
District Calendar
---
---
Key Bobcat Info
---
J. Cesar Morales, Principal
Eddie Buscher, PTSA Pres.

Staff Directory

School Loop Website

Mission of SCHS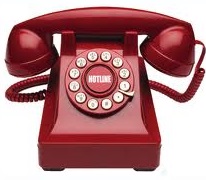 Attendance Hotline
760-331-6670

---
Like our page on Facebook: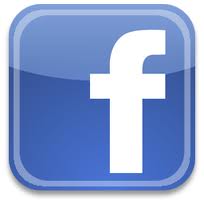 SCHS PTSA:
sagecreekhs.carlsbadusd.net/ptsa
---
---
District Links
---
Dear Bobcat Nation,

I hope that you can join us for our PTSA sponsored Engineering and Architecture Career Panel scehduled for Wednesday, November 13, at 6:30 p.m. The event will take place in our cafeteria and our panel will consist of individuals in the professional fields listed below (also see the career panelists' bios for more info).

Please note that our first career panel had over 100 parents and students in attendance!
J. César Morales
Principal, Sage Creek High School
Engineering & Architecture Career Panel Presentation
Wednesday, November 13, 2013
6:30 PM in the SCHS Cafeteria
Six professionals from the fields of Engineering and Architecture will present information on their:
♦ Education ♦ Salary
♦ Typical Work Day

Question-&-Answer session will follow the presentations.
Click here to read panelists' bios for the career panel
which includes:
Architect ♦ Industrial Engineer ♦ Civil Engineer ♦ Software Engineer
Environmental Engineer ♦ Systems & Control Engineer
---
Finals Schedules
We are coming to a roaring close to the first trimester of the 2013-14 academic year. Please note that the November 20-22 schedule has a few unique elements:
Date
School
Start Time
School
End Time
Wed, Nov 20
7:30 AM
2:30 PM
Thur, Nov 21
8:00 AM
12:20 PM
Fri, Nov 22
8:00 AM
12:20 PM
Each finals period is 120 minutes long.
Click below to view the complete finals schedule for each day.



---
Textbook Exchange Nov 21 & 22 - In Library from 12:20-2:30
Our SCHS trimester schedule involves a textbook exchange at the changing of trimesters (instead of keeping the same textbooks all year long).
From 12:20-2:30, on Nov 21-22, students should bring in the textbooks that they will not need for the upcoming trimester and exchange them for their 2nd Trimester books.
---
College & Career: The "e" Requirement
To satisfy the "e" requirement of the "a-g" requirements a student needs to complete a minimum of two years of study of the same world language. Spanish taken in middle school can count toward completing this requirement.
Click on the link below to compare the a-g requirements for the UC's and the CSU's.
www.calstate.edu/sas/publications/documents/csu-uc-a-gcomparisonmatrix.pdf
---
A Successful Launch of Naviance
Last Friday and this Tuesday saw the successful launch of Naviance, a premier college and career planning program on the web. With Roger Brown, Sage Creek counselor, students currently in PE 1-A learned how to login to their accounts and completed a career cluster inventory along with two surveys about their top career clusters. Students taking PE 1-A in trimester 2 and those not enrolled in PE 1-A will have the same opportunity in December.
Through

Naviance Parent Workshops

, parents will learn how to register for their Naviance accounts as well as be introduced to its key features. Workshops are scheduled for:
Thursday, November 14

Tuesday, November 19

Thursday, November 21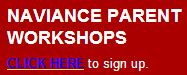 Space is limited. Please sign up by clicking on the red button on the top right of the Sage Creek Homepage.
---
Finals Survival Package Only $10
Treat your student to a SCHS "Finals Survival" Package. Bags will include sweet treats, healthy snacks, water, a "First Aid" testing kit, a stress ball, and a personal note of encouragement from you!

Let your student know how much you care about them by adding some words of encouragement (e.g., Good luck! Hang in there! We believe in you! Do your best! We love you!)
---
Bobcat Den: Tutoring by Credentialed Teachers
SCHS proudly announces after school academic support at "The Bobcat Den." All subjects are represented: click here for schedule.

Monday-Thursday 2:45pm-3:45pm
In the Sage Creek High School Library
---
Grub & Study for Finals Sessions - Nov 13 & 14
Link Crew would like to invite students to our Grub and Study Session this week in the cafeteria in preparing for finals.
Please join us while we work together to make our first trimester finals a success!
---
New Bobcat Spirit Wear Available!
Click the order form below to download & see the cool new limited edition long-sleeve Ts, Beanies, spirit towels, and much more!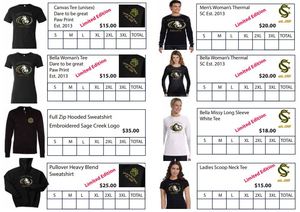 ---
Parent Input Needed: Speak Up Survey
Help us identify how we can best prepare your students for the 21st century. Speak Up, a national online research project facilitated by Project Tomorrow®, gives individuals the opportunity to share their viewpoints about key educational issues, particularly concerning 21st century education and technology.
Our goal is to 100% of students, staff, and parents complete this survey.
*Students will complete their survey during their Physical Education class.
Parents, please use the following to complete the survey:
Link
:
www.speakup4schools.org/speakup2013
Password:
Carlsbad
School Zip Code:
92010