October Calendar
---
25: SCHS School Dedication

25: CEF Carlsbad Golf Classic

25: Halloween Dance @ SCHS

28: Red Ribbon Week begins


---
Trimester Calendar
---
1st Trimester
2nd Trimester
3rd Trimester
---
District Calendar
---
---
Key Bobcat Info
---
J. Cesar Morales, Principal
Eddie Buscher, PTSA Pres.

Staff Directory

School Loop Website

Mission of SCHS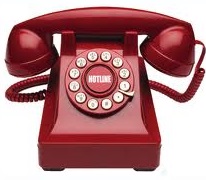 Attendance Hotline
760-331-6670

---
Like our page on Facebook: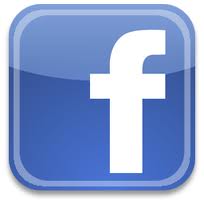 SCHS PTSA:
sagecreekhs.carlsbadusd.net/ptsa
---
---
District Links
---
You are cordially invited to join us this Friday, October 25, for our Dedication Ceremony. The event begins at 9 a.m. sharp and it will be student focused celebration: student speakers and performers. We have a lot to celebrate, and many, many more successes before us.
I look forward to seeing you this Friday,
J. César Morales
Principal, Sage Creek High School
---
SCHS Dedication: Friday, Oct 25
Don't miss the Sage Creek High School Dedication ceremony on Friday, October 25 beginning sharply at 9 AM! It
will be focused on celebrating Carlsbad's second great high school and its students.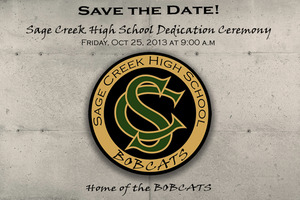 ---
1 More Golfer Needed for SCHS at Carlsbad Golf Classic on Oct 25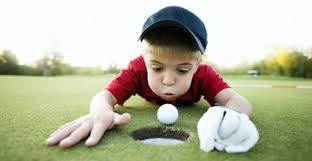 We need 1 more golfer to join our SCHS science teacher, Mr. Fieberg, and 2 SCHS parents to bring home the first BOBCAT Golden Club Trophy from the Carlsbad Golf Classic. The tournament is sponsored by the Carlsbad Educational Foundation on Friday, October 25, 2013. Please view the flyer for details.
**Please contact Debra Shinto if you are interested in representing Sage Creek High School: 760-331-6695

Click here to view Event Sponsorship Opportunities
Not a golfer? Why not volunteer! Click here to sign up!
---
College & Career: The "b" Requirement
To meet the "b" requirement of the "a-g" requirements a student must pass four years of English. At Sage Creek, we require all students to take a college preparatory English class every year, English 1, 2, 3 and 4, in order to satisfy the "b" requirement for college admission and high school graduation.

Click on the link below to compare the a-g requirements for the UC's and the CSU's.
www.calstate.edu/sas/publications/documents/csu-uc-a-gcomparisonmatrix.pdf
---
Emergency Response Drill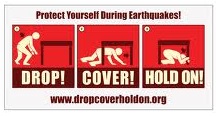 The Sage Creek staff and students participated in The Great California Shakeout on Thursday, October 17. The purpose of the drill was to have all campus members practice the DROP, COVER, and HOLD ON procedure and simulate an earthquake and lockdown situation. I am proud to report that the drill went smoothly and that all staff and students responded in a calm and responsible manner.
Please click on the following link for further info:
www.shakeout.org/california
---
Campus Expectations: Emergency Contacts
It is important to have your student's emergency contact information up to date as school personnel will only release students to those listed as emergency contacts.
To be clear, our Sage Creek staff will not release a student to anyone not listed on the emergence contact list, even if a parent or adult who is listed as an emergency contact calls is in trying to designate someone else (who is not on the emergency contact list) to pick up.
STUDENTS WILL ONLY BE RELEASED TO THOSE LISTED AS AN EMERGENCY CONTACT
Please contact Glenda Harris, Attendance & Health Tech, to update your student's designated contacts: 760-331-6660
---
Support PTSA Online with easy Ralphs Card, eScrip, or Direct Donation
PTSA supports our Bobcat Community in many ways. See on the web:
sagecreekhs.carlsbadusd.net/ptsa
.
Did you know that PTSA provides programs such as career panels, substance abuse prevention, anti-bullying, financial planning for college, and much more?
Please click here
to support the PTSA with your Direct Donation, or by registering your Ralphs Card or eScrip for Vons Card.
You can help build a strong SCHS Community!
---
Students Must Wear Helmets - Its the Law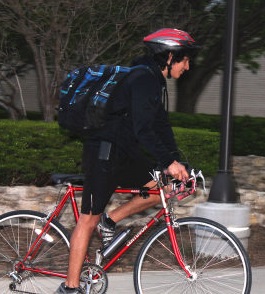 Attention
parents and students, California Vehicle Code
21212 requires that anyone under 18 wear
a helmet when riding a bicycle, skateboard, scooter, and in-line or roller skates. Mr. Morales will be working with Officer Cobian to assure that all students are following the law.
---
CUSD Needs Parent Volunteers to Help with Districtwide Bulk Mailing
On the following dates from 9:00-11:30 a.m:
Wednesday-Friday, October 23-25
Tuesday-Wednesday, October 29-30

•
Affix labels and stuff letters - 11,150 envelopes
•
Sort and count by zip code for bulk mailing
•
In the Resource Training Room at the District Office (6225 El Camino Real, Carlsbad, CA 92009)
Please contact Trudy and let her know if you will be able to volunteer.

Trudy Thompson
Executive Assistant, Instructional Services
(760) 331-5011
Thank you very much for your assistance.