December Calendar
---
18: Jingle Grams Sale

18: Ugly Sweater Spirit Day

19: Candy Cane Spirit day

20: Elf Spirit Day

20: Basketball Tailgate 6-7 PM

20: Basketball Game @ SCHS
vs. Canyon Crest 7 PM

23: Winter Break Begins


January Calendar
---
6: Classes resume
20: No School - MLK Jr Day
24: No School - Semester Break
---
Trimester Calendar
---
1st Trimester
2nd Trimester
3rd Trimester
---
District Calendar
---
---
Key Bobcat Info
---
J. Cesar Morales, Principal
Eddie Buscher, PTSA Pres.

Staff Directory

School Loop Website

Mission of SCHS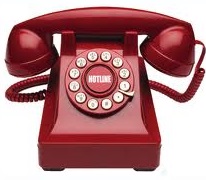 Attendance Hotline
760-331-6670

---
Like our page on Facebook: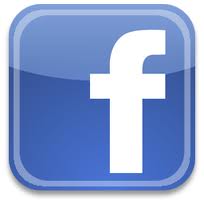 SCHS PTSA:
sagecreekhs.carlsbadusd.net/ptsa
---
---
District Links
---
I hope that you will be able to join us this Friday for our Basketball Tailgate from 5:45-7 p.m. I look forward to seeing our parents and students come together for a great community builder and to support our athletics program. It is worth noting that our soccer team will also be playing from 5-7 p.m.

The menu will include a hamburger/hotdog, chips, and a drink combo for $5. Other snacks and spirit wear will also be available.
J. César Morales
Principal, Sage Creek High School
Sage Creek High Student Directory Needs Your Info Today!
We hope that everyone in the Bobcat Nation submits their information
so our directory can be complete!
(Participation is optional).
Here's how to send your info:
►►
Click the secure link to submit your family's contact info for the directory:
Student Directory Online Form
►►
Deadline is
Wednesday, December 18
.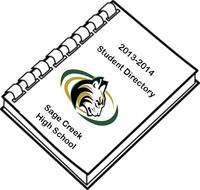 Our school-wide Student Directory will be available to all PTSA members for free (but any Bobcat family can get one for $15 or by
joining the PTSA
). This directory will put all the key info at your fingertips, from the school calendar to contact information for your school friends, teachers, staff, and district personnel.
Questions? Contact Theresa Morris of the Sage Creek PTSA at
SageCreekDirectory@gmail.com
---
Student Artwork Contest for Cover of Student Directory
Have your artwork immortalized on the cover of our first-ever SCHS Student Directory!
Artwork is DUE Wednesday, December 18th to the main office.
---
Want to Advertise in our Student Directory?
Parents, do you have a business that you would like to advertise in the student directory? If so, contact our PTSA Ways and Means VP, Christine Ryan, to obtain a rate sheet and more information. Advertisements due Wed, Dec 18.
---
Friday, Dec. 20th Tailgate Party for All Bobcat Students and Families!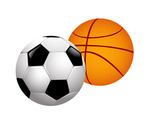 From 5:45 to 7 PM on Friday, come to SCHS and enjoy Dinner Plates for $5 (hamburger/hot dogs, chips and a drink), plus snacks for $1. A fun raffle and spirit wear will also be available.
Click here for flyer
.
That evening at Sage Creek, our Bobcat Boys Soccer Team plays El Camino at 5 PM and our Bobcat Boys Basketball Team plays Canyon Crest at 7 PM, so come and cheer-on our Bobcat athletes to victory at home and enjoy the tailgate party too! Goooooo Bobcats!
---
Help Military Families - Donate Crazy Socks
Hang crazy socks on the Bobcat Sock Tree by using ribbon in the box. All socks will be donated to the "
Spirit of Sharing
," an organization that helps military families during the holidays on December 20, 2013.
---
Help Homeless Children - Donate Children's Books
Bring in your favorite Children's Book and set under the Bobcat Sock Tree. Sage Creek High School will donate to the homeless shelter so that children can have their very own book. Donation will be given on December 20, 2013
---
Community Service Opportunities
AYSO is looking for "Buddies" to assist physically and mentally disabled players enjoy soccer. Pre-Registration is required, soccer experience is not. there will be a mandatory training in February. The season is 8 weeks beginning in March. All games and practices are at Aviara Park in Carlsbad on Sunday afternoons.
---
Incoming Freshman Information Nights
Help us get the word out that the Sage Creek Leadership Team is hosting two information nights for next year's incoming freshman class. The purpose of the two evening presentations is to provide information to parents and students about the opportunities available at Sage Creek High School.
Who:
For incoming 9th grade parents and students
When:
6:30 p.m. on Thurs, January 9, and Wed, January 15
Where
: The Bobcat Arena (Gym)
Interested parents and students can also take a campus tour led by one of the Sage Creek team members and two students. Go to
sagecreekhs.carlsbadusd.net/tours
for campus tour info.