Dear
BOBCAT
Nation,
It is hard to believe, but final exams will take place next week. Please take note of the unique bell schedules for Wednesday, November 19, through Friday, November 20.
Wednesday, November 18: School begins at 7:30 a.m. and ends at 2:30 p.m. Students will take their Period 5 Final Exam from 12:30-2:30 p.m.
Thursday, November 19: School begins at 8:00 a.m. and ends at 12:20 p.m. Students will take their Period 1 Final Exam at 8 a.m. and their Period 3 Final Exam at 10:20 a.m.
Friday, November 20: School begins at 8:00 a.m. and ends at 12:20 p.m. Students will take their Period 2 Final Exam at 8 a.m. and their Period 4 Final Exam at 10:20 a.m.
Students will return to school on Monday, November 23, after enjoying a week off for the Thanksgiving Break.
Sincerely,
Proud Principal, Sage Creek High School
Biomedical Career Panel 11/12
Thursday, Nov 12 @ 6:30 PM in the Cafeteria, PTSA is hosting a BioMedical Career Panel
. Three impressive speakers will share their experience, education, salary info,
and tips for starting in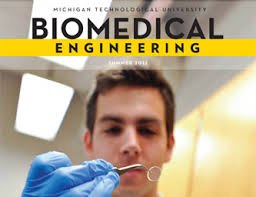 BioMed Career Fields.

All Bobcat students and parents are invited! Click on the link below to find out more.
https://sagecreek-cusd-ca.schoolloop.com/PTSA
Counseling Department News
During the last two weeks counselors presented guidance lessons to all 9th graders and 11th graders. Click on the following links to view the presentations. 9th Grade Presentation. 11th Grade Presentation Juniors who do not have US History-A until winter trimester will receive the presentation on December 8th.

Freshman Parent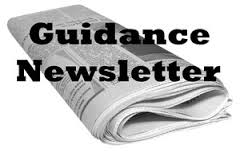 Night is scheduled for Tuesday, December 1st and Thursday, December 3rd.

Click on the link to view more information and to register to attend.
9th Grade Parent Night

SAVE THE DATE: Sophomore Parent Night will be on Tuesday, January 19th and Thursday, January 21st at 6:30 p.m.
2015-16 School Directories & Spirit Cards
PTSA membership packets were distributed last week during Advisory. If you joined the PTSA, ask your student for your membership materials.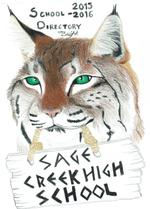 All PTSA families will receive a School Directory and if purchased a Membership Package A or B will receive a free Bobcat Spirit Card. This year's Spirit Card vendors include SCHS ASB, Ava Hair Restoration & Med Spa, Buffalo Wild Wings, Carlsbad Pizza by the Slice, Corner Bakery, Gel Touch Nail Spa, Ignite Bistro, Jamba Juice, Jersey Mike's, Menchie's, Palomar Hand Car Wash & Detailing, and Rudy's Taco Shop,

If you haven't yet joined the PTSA, it's not too late. Just follow this link https://sagecreekptsa.membershiptoolkit.com/ to join online or to purchase a discount card. Questions? Please contact
Membership VP Theresa Morris at tandtmorris@yahoo.com
College Visits for Juniors: 11/16 & 11/19
The Counseling Department is excited to welcome college admission representatives from the schools listed. All presentations are in the Counseling Center.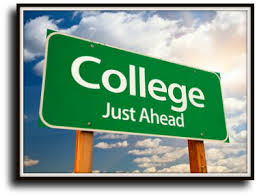 11/16 College in Mammoth 11:25 am
11/19 Oregon State Unversity 12:30-1 pm (after finals) *College presentations are open to Juniors only, and to attend students need to sign up on Naviance.
Get Tickets now for Winter Formal 12/12
Winter in London
Oceanside Museum of Art
Saturday, Dec 12th from 7-10pm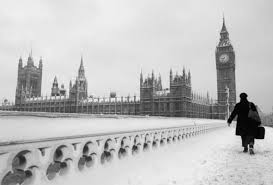 Tickets are on sale now at the student store on Monday, Wednesday and Fridays during lunch. Only 400 tickets are available so don't wait! Tickets are $40 w/ ASB sticker and $50 without ASB sticker. Click on link for Winter Formal Information
CEF Carols of Carlsbad: 12/5
Omni La Costa Resort and Spa - Outside on the Plaza
Saturday, December 5, 2015 from 3-5 PM

Students from all of the Carlsbad schools will present a showcase of holiday music on the festive Plaza at Omni La Costa Resort & Spa. The event features live musical performances from kindergarten through high school. Enjoy lively performances, refreshments, holiday arts and crafts, and an opportunity drawing with exciting prizes. Admission is free.

This is an outdoor event, weather permitting. Sponsored by the Omni La Costa Resort & Spa.

Smarter Balanced Assessment
Presentation 11/16
11:00 AM on Monday, November 16 at the CUSD District office 6225 El Camino Real, Carlsbad ,, parents are invited to a presentation on Smarter Balance Assessments by the CUSD Director of Elementary Education, Kimberly Huesing and the CUSD Director of Secondary Education, Megan Arias. Dream Dinners will be providing lunch. To attend, please RSVP to Kym by emailing Kym@carlsbaded.org
Naviance Training for ALL High School Parents

Parents please join the counselors at Carlsbad High School on Wednesday November 18, 2015 from 8-9 am in the Carlsbad High School Library. You will have access to the computer and learn about Naviance. Please check in at the front office the day of and give yourself time to find a parking spot. Please RSVP to Student Services Specialist Rosemary Eshelman at reshelman@eshelmanfamily.com so we can connect you with your students portal.



This event is open to all CUSD High School parents! Click on the link below for more information on Naviance.
Campus Beautification Sat 11/14
Join Club Interact and the Sage Creek Foundation from
7:;45 am to 10:30 am.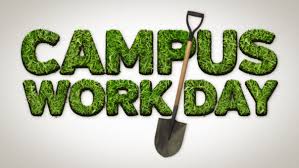 Come prepared with your great attitudes, work gloves and trash bags to pull weeds and pick up trash. The SC Foundation will provide donuts for volunteers. Students can earn Community Service credits so don't forget to bring your Community Service Volunteer form to have signed by Mr. Benson or one of the Foundation members.
Vote for 2 Carlsbad Schools for $100,000
Competitions
CHSTV has made it to the finals in the State Farm safe driving contest to win a $100,000 and a private concert by Echosmith. Go to
www.celebratemydrive.com
and vote for Carlsbad, CA. Vote once a day this entire week. November 9th thru the 13th If we win they will be producing films on teen driving safety.
Calavera Hills Middle School has made it to the finals of a contest that will give five schools $100K to create an innovative, inspiring science lab for students through the Northrop Grumman Foundation! Voting is only one day per school and we need your help. On
Wednesday Nov, 18th
go to
www.facebook.com/fabschoolslabs
to vote.
More info here
. Please help spread the word and help two of our great schools in Carlsbad!
Sage Creek Foundation Update
Sage Creek Foundation Update
The Sage Creek Foundation provided the following funds to support Sage Creek High School offering a second to none high school experience: $4,159 to purchase computers software and $4,025 to purchase materials and supplies for art and ceramics classes. Followthe Foundation's through social media:
CLICK HERE
to find out more about the Sage Creek Foundation mission and you can make a difference.
Carlsbad Education Foundation
Earn your volunteer hours in a fun and exciting way!
Do you enjoy working with youth to help them achieve their greatest potential? Does science fascinate and intrigue you? Would you like to become part of a program that encourages youth to think critically and creatively? Then the Science Olympiad program could be the perfect fit for you! Science Olympiad offers middle school students the opportunity to prepare for and compete in 'events' pertaining to various scientific disciplines including earth science, biology, chemistry, physics, and engineering. We are currently seeking volunteers for several 'event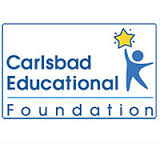 s' that meet on the ViaSat campus in Carlsbad. If you are interested, please email Rose Linehan at
rose@carlsbaded.org
for further information.
Would you enjoy a part-time schedule working in a professional high energy environment? Do you have a background in accounting? Then, working for the Carlsbad Educational Foundation could be the perfect fit for you! We are currently seeking a candidate with accounting skills to serve as our part-time Accounting Assistant. If you are interested, please email Kim Arnett, Director of Finance at
Kim@carlsbaded.org
to request the job description and further information.