Win iPad Pro @ Biggest Tech Career Event of the Year - Fri. May 20 at SCHS
All CUSD Students, Families, & Friends are invited to SCHS PTSA's biggest & most exciting tech career event of the year: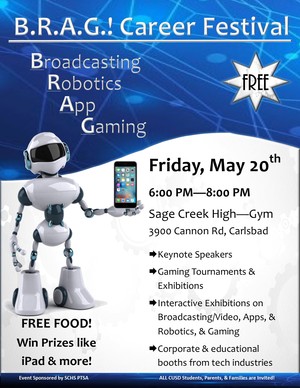 Go to
ptsa.sagecreekhs.com for complete exciting event details of the BRAG! Career Festival on
Friday, May 20, 2016 from 6-8 PM at SCHS.
More Volunteers Needed for Friday 5/20
Parent Volunteers are needed for Fri, May 20 BRAG Festival
Click here to volunteer for the following:
Pick up Food and Deliver to SCHS 4 PM
Help Monitor Raffle Tickets 5:45 - 8:00 pm
Help Monitor Food 5:45 - 8:00 pm
Greeters in the Foyer 5:45 - 8:00 pm
?s to Diane Gutierrez, Volunteer Coordinator: digtrz@roadrunner.com
Secure your Spot Today for May 21 Gala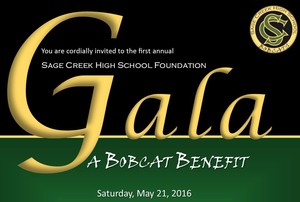 Join the Bobcat Parent Community at the First Annual Gala this Saturday, May 21st! This fundraising event supports all students at SCHS! Tickets will not be available at the door, last chance to purchase tickets is this week! (
see Gala flyer
).
Student Video Contest - WIN PRIZES!
Do you like to create short videos for your friends?
Have you already made a brief video (~2 min or under)?
You might have already created videos for fun on Instagram, YouTube, or Vine!
Create one today if you haven't already!
Did you know that you could WIN a PRIZE for your video @ B.R.A.G.?
All you have to do to be eligible to win, is submit your 2 min or shorter video to the Sage Creek High B.R.A.G.! Festival's Student Film Contest BEFORE May 19!

Finalists' Videos will be shown from 6-8 PM at 5/20 BRAG! Career Festival in Gym and Prizes awarded @ 7:45 PM!
Special Schedule May 23-24
Grade
Level
School Start Time
May 23 & 24
11th
7:30 AM*
10th
10:05 AM
9th
10:05 AM
*11th grade students will participate in the English Language Arts and Mathematics Smarter Balanced Assessments these days.
SCHS Drama Production: May 26, 27, 28
As You Like It: The Pop Musical
Presented by SCHS Drama Dept and New Village Arts Theater
Thurs & Fri, May 26 & 27th at 7 PM
Sat, May 28th at 2 PM & 7 PM
at CHS's Cultural Arts Center
Tickets $10
Sponsors of Teacher Appreciation Event
Thank you to all of our Bobcat Families that contributed to the Staff Appreciation Event on Friday! The teachers felt very appreciated.

Below are the many additional sponsors of this event. Please consider being a patron to support their businesses, as they support our Bobcat Community!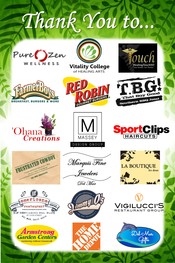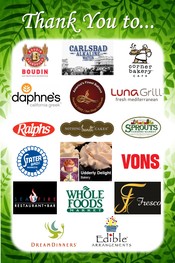 Reflections Art Chairperson Needed
Want to make a difference in your student's HS experience?
Volunteer for PTSA position of:
Reflections Art Program Chairperson 2016-17
Many other opportunities too... let us know what you want to help with!
Send questions or express interest to
sagecreekptsa@gmail.com
Career Chat on Teaching: Thur June 2
Students: Save the date for the last Lunchtime Career Chat of the Year on Teaching Careers. Mark your calendar for Thursday, June 2nd at 11:25 AM & look for sign-ups coming soon at ptsa.sagecreekhs.com!
Stretching & Stress Reduction Coming
Get ready for the last Pre-Finals sessions of PTSA-sponsored Stretching and Stress Reduction during the week before finals.

Sign-ups coming soon at ptsa.sagecreekhs.com!
Summer HS Classess Available
Want to get ahead?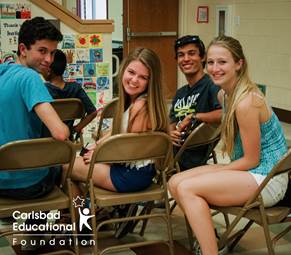 Register for CEF's High School Summer Academy and earn summer credits for more scheduling freedom during the school year!
Click
here
to learn more and register today to make more room in your schedule to take the classes you want!
www.Carlsbaded.org
---
Need Credit Recovery?
Carlsbad Unified School District will offer Summer School for credit recovery for CUSD high school students who earned
"F" or "D"
grades on their first or second semester report cards.
Click here for CUSD Summer School Form