1: Trimester 2 begins

1-4: Auditons for Grease

9: Finding College Funding -
Free SCHS Family Seminar

18: Band-Orchestra Concert

20: Winter Break Begins

5: Classes Resume

10: Frosted Formal Dance

13: Sage Creek Showcase
for 8th Gr Families

19: No School

23: No School
1st Trimester
2nd Trimester
3rd Trimester
SageCreekPTSA@ gmail.com

Volunteer
J. Cesar Morales, Principal
Bill Lord, Asst. Principal
Eddie Buscher, PTSA Pres.

Staff Directory

School Loop Website

Mission of SCHS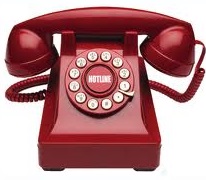 Attendance Hotline
760-331-6670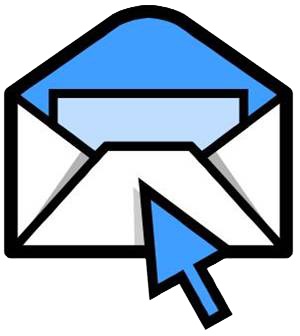 Register additonal email addresses for eBlast newsletter
Click links below before you start shopping & SCHS gets credit:
Superintendent Message

CUSD Website


Dear
BOBCAT
Nation,
I hope that you and your family had an enjoyable Thanksgiving week.
As communicated in our November 19 newsletter, we will place a focus on student daily attendance and reducing the number of tardies students accumulate during the Winter Trimester. Even without a direct focus on attendance during the Fall Trimester, we had 350 students with 5 or fewer tardies in all of their classes and 155 students with 2 or less absences.
Why is there a focus on being present and being on time?
The purpose behind this initiative is to have students practice the important life skill of time management. When you are present and on time, you will have several direct benefits:
Communicate that you respect the other person's time
Demonstrate that you are dependable
Build discipline to organize your time
Assure that you're at your B.E.S.T. for the task at hand
How do you define a tardy and what happens if a student is tardy?
A tardy is defined as not being in your designated classroom before the bell rings. In the case of Physical Education, students must be on their assigned numbers.
When a student is tardy, they need to get a re-admit slip from one of two places:

Students in P.E., 1000, or 2000 Building
Mr. Charlie will be standing on the academic mall between the 1000 and 200 building.
Students in the 5000 Building
Go to Mrs. Harris in the attendance office
What are the positive and negative Consequences?
The student Tardy Tally is Cumulative. This is to say, that the Tardy Tally is a summary of all of the tardies received for each period of the day.
Tardies 1-5: Warnings
Tardies 6+: 30 minute detention per tardy
When a student is on time to each period for 10 consecutive days, the tardy total is reduced by 1.
Sincerely,
Principal
Sage Creek High School
Finding College Funding - Free Seminar


Tuesday, Dec 9 @ SCHS - 6:30 PM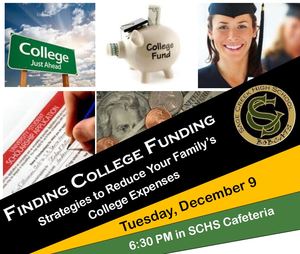 Whether you have a sophomore or freshman, college is right around the corner for our Bobcat students!
Educate yourself
now
on how to find college funding in our
Tuesday, Dec. 9th
PTSA-Sponsored FREE seminar.
(
Click here for Flyer
).
With special guest speaker, Deborah Fox, Founder of Fox College Funding LLC, and one of the nation's leading experts on college funding planning (
download her bio
), you will:
Learn little-known tactics of how to find the maximum money to pay for college for all income levels

Discover how students should position themselves, how to win scholarships, & how to get money from colleges without need-based financial aid.

Learn the biggest college planning myths, and

mistakes parents when applying and paying for college
Mark your calendars for this popular seminar (parents and students can attend)!
Spirit Cards with Discounted Deals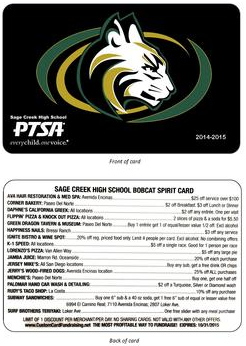 Bobcat Spirit Cards will be available to purchase for $10 on Tuesday, Dec. 9 at our 6:30 PM

"Finding College Funding" seminar.


Just look for PTSA representatives in the cafeteria who will have them for sale.

Bobcat Spirit Cards give you great discounts at local retailers and will make a super stocking stuffer.

December Lunch Menu
Shop our SCHS Amazon.com Link for the Holidays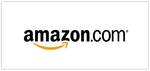 Find great deals and earn money for the Sage Creek PTSA when you shop on Amazon.com through our special portal.

No codes are needed, simply click this unique Amazon.com link for Sage Creek and start shopping!
Sage Creek Foundation Dec Newsletter
The Sage Creek Foundation would like wish you and your family a happy and safe holiday season. The end of the calendar year is upon us and tax season will be here before you know it. In this issue, we will talk about the how you can possibly double your tax deductible donations through corporate matching and help us complete our mission of providing a world class education for ALL Sage Creek students. We are also looking for several liaisons to help us prioritize for the needs of the school.

Click here to read the entire SCHS Foundation Newsletter.
Frosted Formal - Saturday, January 10
Winter Wonderland Formal will be held on Saturday, January 10, 2015 off campus. Please direct questions to ASB.

Tickets will cost:
Purchase Date
With ASB
Without ASB or guest
Dec 1-5
Dec 8-12
Dec 15-19
Jan 5-9
Jan 10 (at door)
$20
$25
$30
$35
$50
$35
$40
$45
$50
$50

Formal attire recommended:
Ladies Long Dresses
Gentlemen Suits or Tux

Appetizers and drinks will be available at dance.

Spirit Days and lunch time activities will be announced for the week of January 5-9.
College Courses Offered at Sage Creek
Beginning January 2015, MiraCosta will hold seven college-level, transferrable courses at Sage Creek that fulfill core requirements:

ART 157—Art Orientation (3 units)
(#2843) Wed 6–8:50 p.m., Room 3203

BIO 101—General Biology (3 units)
(#2436) Thurs 5:30–9:20 p.m., Room 3204

COMM 101—Public Speaking (3 units)
(#2589) Tues 6–8:50 p.m., Room 3204

ENGL 100—Composition & Reading (4 units)
(#2634) Tues/Thurs 6–7:55 p.m., Room 3205

FILM 101—Introduction to Film (3 units)
(#2561) Tues 5:30–8:20 p.m., Room 3202

MATH 64—Intermediate Algebra (4 units)
(#3035) Mon/Wed 5:30–7:25 p.m., Room 3202

SPAN 101—Elementary Spanish (First Semester) (4 units)
(#2878) Tues/Thurs 6–8:20 p.m., Room 3203

Students interested in taking college classes at Sage Creek High School or at any of MiraCosta College's locations, should speak with their high school counselor, and will need to submit a Concurrent Enrollment Permit signed by their high-school principal and parent. This form may be printed from the college website at miracosta.edu/forms.

Please note that MiraCosta College has waived the enrollment fee (currently $46 per unit) for all concurrently enrolled high school students.

Spring classes begin January 20. For more information on enrollment procedures at MiraCosta College, contact theMiraCosta Admissions & Records Office at 760.795.6620.
Carols of Carlsbad - Dec 6 from 3-5 PM
Saturday, December 6, 2014 from 3-5 PM at the festive Plaza at Omni La Costa Resort & Spa is the 5th Annual Carols of Carlsbad.
Download flyer
.
This is an outdoor event and admission is free.
Omni La Costa Resort & Spa is genourosly giving the Carlsbad Educational Foundation (CEF) 10% on retail items sold between 2:00 and 6:00. Come shop and support at the same time!
Volunteers
: Needed to help with cookie decorating, stage/performance help and raffle tickets sales. Please contact Melissa Grove, CEF Marketing & Event Coordinator (
MelissaG@carlsbaded.org
)
Parent

&

Student Volunteers Needed

for

Campus Tours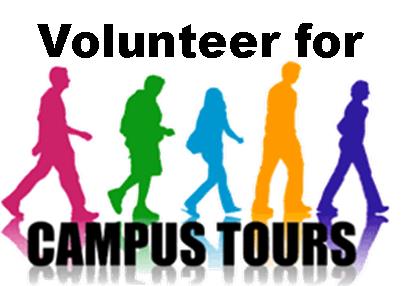 3-5 students and 1-2 parents are needed to join each Campus tour in order to provide our prospective Bobcat families various perspectives about our great school.
►
Click here to sign up as a volunteer
.
The schedule of tour dates is listed below.
Click here
for FAQ about how to sign-up.

Wednesday, Dec 3
Tuesday, Dec 9
Tuesday, Dec16
Thursday, Jan 8
Tuesday, Jan 13
Thursday, Jan 22
Tuesday, Jan 27
Thursday, Jan 29
FREE "Smart" Thermostat from SDG&E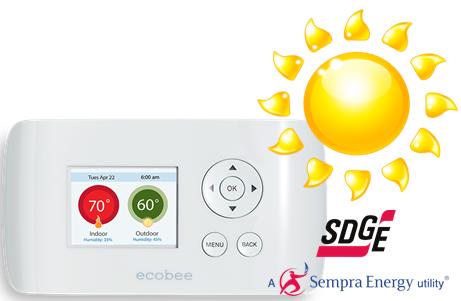 Warm up to this cool offer!
SDG&E is offering
free
ecobee programmable thermostats
that can be controlled remotely from your smart devices. On Reduce Your Use days, you can earn an even higher credit by allowing your air conditioner to cycle or be raised 4 degrees. That's cool! Act now because this thermostat offer if available in limited numbers.
To see if your home qualifies for this offer, visit
sdge.com/thermoenroll
.
Use promo code "SageCreek" and our school will receive $20 for each completed interest form.
Not eligible for the thermostat?
Sign up for a Reduce Your Use notification to be eligible for bill credits for conservation on hot days:
Click here
. After you enroll,
complete this quick questionnaire
to earn $$$ for Sage Creek High PTSA.