SCHS Newsletter May 7, 2017
Dear BOBCAT Nation,

A reminder to mark your calendars with information about the upcoming unique bell schedules:

• Mon, May 15, & Tues, May 16: Only 11th grade students report at 7:30 a.m. to their Advisory Class and test until 9:50 a.m. Students in grades 9, 10, and 12 begin the school day at 10:00 a.m. and all students conclude at 2:30 p.m.

• Mon, May 22, and Tues, May 23: All students report at 7:30 a.m. to their Advisory Class and school ends at 2:30 p.m. Students in grades 9, 10, and 12 will participate in Advisory specific activities.

• Wed, May 31: There will be no Later Start Wednesday and school will begin at 7:30 a.m. and end at 2:30 p.m.
Sincerely,

Principal, Sage Creek High School
Banners for Graduating Seniors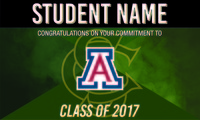 Honor your graduate with a banner showing their college commitment!
Banners are 3 x 5 feet
$50.00 each
Banners will be displayed during the Graduation Ceremony.
You will be able to keep the banner following the Ceremony and take it home. ASB students will help with this process.
All banners are made of high quality vinyl with grommets in the corners for an easy hanging option.
Please complete the Banner Order Form and turn in the bottom portion with $50 (cash, check, or credit card) to Mrs. South in our ASB Finance Office (Room 3106).

Deadline for banner orders will be FRIDAY, MAY 19 (No Exceptions)
AP Exam Important Info for May 8-12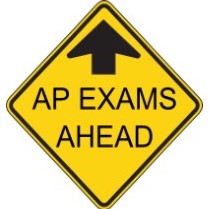 Click here to see where to report for each AP subject test and test date.

Click here for directions and parking information to Del Mar Fairground for students who are providing their own transportation.
Driving Force Dance Performance
5/11 & 12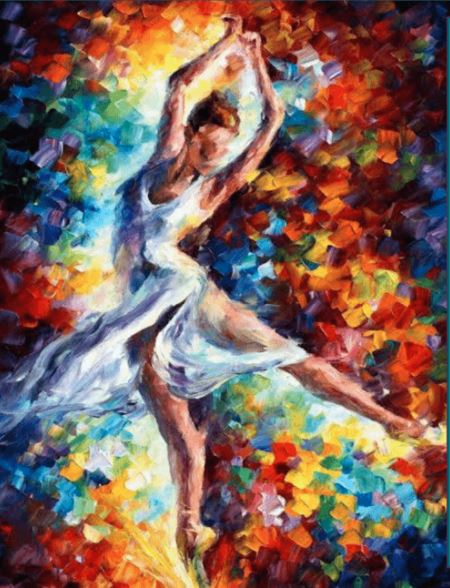 Sage Creek High School
Dance Department Presents:

"Driving Force"
@ CHS Cultural Arts Center
Thursday, May 11 at 7 PM
Friday, May 12 at 7 PM

Student Tickets $10
Adult Tickets $12
Open Seating
Genius Project Symposium May 18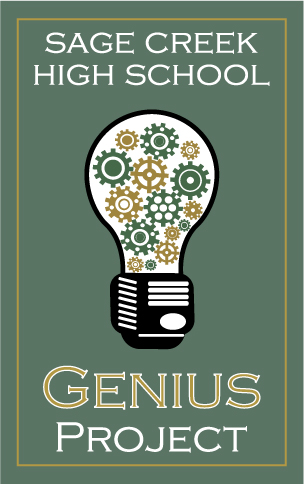 SCHS Genius Project Symposium
May 18, 2017
from 6:30-9:00 p.m.
SCHS BOBCAT Arena

What is the Event?
At this exciting symposium, 8 Bobcat Seniors will present their Genius Project TED Talks in a TED-Style Conference.
Speakers will be given cash awards.
10-15 seniors will be awarded prizes for their project/talk.
Enjoy desserts & drinks
Audience can win opportunity drawings!
Get Free Ticket @ sagecreekhs.carlsbadusd.net/geniusproject!
Unique Bell Schedules
May 15, 16, 22, 23, 31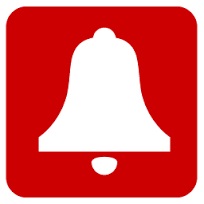 ALL students have unique bell schedules on May 15, 16, 22, & 23 due to the California Assessment of Student Performance and Progress (CAASPP) Smarter Balanced Tests that our 11th grade students will be taking.

Click here for May 15, 16, 22, 23 Bell Schedules
SCHS Junior & Senior Prom 5/20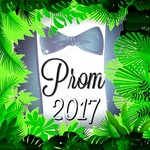 SCHS Cordially Invites
Bobcat Juniors & Seniors to the
First Annual PROM
"Remember Who You Are"
May 20, 2017
San Diego Zoo Safari Park
15500 San Pasqual Valley Road, Escondido, CA
Tickets:
May 8-12: $85 w/ASB & $95 w/o
May 15-19: $90 w/ASB & $100 w/o

Go to
sagecreekhs.carlsbadusd.net/sagecreekasb
for info.
Senior Class Events - May to June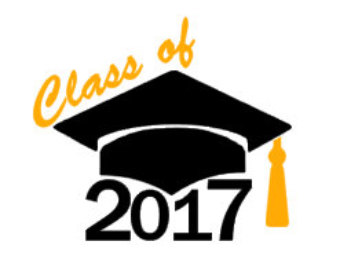 Dates & Info about ALL Senior Events at:
Learn about these Senior events and more:
Genius Project Symposium - Thu 5/18, 6:30-9 PM in Bobcat Arena
Senior Award Night - Wed 5/24, 6-7:30 PM, Bobcat Arena
Prom - Sat 5/20 at SD Safari Park
Senior Legacy Night - Fri 6/2 in Bobcat Arena
Senior Finals - Thu 6/8, Fri 6/9, & Mon 6/12
Senior Walk-Off - Mon 6/12 in Advisory
Senior Breakfast - Tue 6/13, 8-11 am at Lux Art Institute
Senior Field Trip/Field Day - Wed, 6/14 at TBD
Graduation Rehearsal on Thur, 6/15, 9-10:30 AM at Bobcat Stadium
Graduation - Thur, 6/15, 6:30-7:45 PM on Bobcat Stadium
Grad Nite - Fri 6/16 12:30 pm leave SCHS for Disney Parks
2017-18 PTSA Executive Board Elected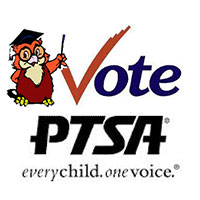 Congratulations to the Officers of our PTSA Board Elect who will take office on July 1, 2017!
President - Athena Runner
Membership VP - Alyssa Trask
Communications VP - Liz Lichtenberger
Programs VP - Jeannie McLellan
Way & Means VP - Cheryl Allen
Secretary - Eddie Buscher
Treasurer - Theresa Morris
Auditor - Joanne Hackett
Historian - Nancy Hamilton
Visit PTSA at:
sagecreekhs.carlsbadusd.net/PTSA
CEF High School Summer Adademy
Earn Advanced credit and enjoy your Summer!
CEF High School Summer Academy for grades 9-12!
June 19-July 27
- Summer courses equivalent to a full school year
- Enrollment is limited register today
- Taught by credentialed teachers & WASC Accredited
- NEW this year: In-Class and Online Curriculum
View CEF Summer School Flyer for more Info
Join SCBobcats on Social Media