19: Finals Day 1

20: Finals Day 2 & textbook
exchange

20: Student Athlete Mtg

21: Finals Day 3 & textbook
exchange

21: End Trimester 1

24-28: Thanksgiving Break

1: Trimester 2 begins

1-4: Auditons for Grease

6: Frosted Formal Dance

9: Finding College Funding -
Free SCHS Family Seminar

18: Band-Orchestra Concert

20: Winter Break Begins
1st Trimester
2nd Trimester
3rd Trimester
SageCreekPTSA@ gmail.com

Volunteer
J. Cesar Morales, Principal
Bill Lord, Asst. Principal
Eddie Buscher, PTSA Pres.

Staff Directory

School Loop Website

Mission of SCHS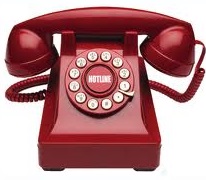 Attendance Hotline
760-331-6670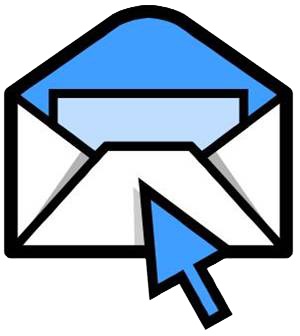 Register additonal email addresses for eBlast newsletter
Click links below before you start shopping & SCHS gets credit:
Superintendent Message

CUSD Website


Dear BOBCAT Nation,
As we transition out of trimester one and into trimester two, our campus will initiate a focused effort on student attendance. This focus is targeting an increase in student daily attendance and
a reduction in the number of student tardies, in particular period 1 tardies
.
To ensure a successful outcome, the Sage Creek admin team will be providing clear expectations, useful time related information for parents and students, and will be incorporating new software to quickly provide students feedback on their attendance record.
The expectation, and also our motto, is as follows:
Be Present. Be On Time. Be Your B.E.S.T.
Students are expected to be on time and in their seat before the bell rings. The objective is to maximize the amount of instructional time to better prepare students to be successful.
Students and parents will be provided the following information to eliminate tardies; a countdown clock will be placed on Cannon Rd. so that students and parents know how much time remains before the tardy bell rings, a campus map detailing how long it takes to walk from various points on campus will be provided, and campus supervisors will use portable attendance trackers to provide immediate feedback on the number of tardies a student has.
The software that the portable attendance trackers use is called
"HERO"
.
HERO
allows for students' positive and negative behavior to be tracked. Our goal is to use the software not only to track the number of tardies a student accumulates, but also use this powerful program to track positive behavior.
CLICK HERE
to view a quick video about the
HERO
software.
Students will be provided further information on Wednesday, December 3, during our Advisory Assembly. I look forward to working alongside you on focusing on the important life skill of time management.
Sincerely,
Principal
Sage Creek High School
Exam Bus Schedule from NCTD
Wednesday, November 19th
Morning
309 northbound and 323 southbound trips will operate on a Monday, Tuesday, Thursday, Friday schedule
Afternoon
Normal release time
Thursday, November 20th
Morning
309 northbound trip will operate 30 minutes earlier, arriving at College and Cannon at approximately 7:40am
323 southbound trip will operate normal Thursday schedule, arriving at College and Cannon at 7:20am
Afternoon
323 northbound trip will depart College and Cannon at 12:40pm
309 southbound trip will depart College and Cannon at 12:40pm
Friday, November 21st
Morning
309 northbound trip will operate 30 minutes earlier, arriving at College and Cannon at approximately 7:40am
323 southbound trip will operate normal Thursday schedule, arriving at College and Cannon at 7:20am
Afternoon
323 northbound trip will depart College and Cannon at 12:40pm
309 southbound trip will depart College and Cannon at 12:40pm
Meeting for Student Athletes - Thur, Nov 20
All student-athletes at Sage Creek are required to attend the preseason orientation meeting. The athletes will not be able to compete in their first contest until they have attended this meeting. The Winter Sports meeting will take place on Thursday, November 20th at 5:30 PM in the SCHS Library.

*See more info about this mandatory student athlete meeting on sagecreekhs.carlsbadusd.net/athletics.
Textbook Exchange Nov 20 & 21 - In Library from 12:20-2:30
Our SCHS trimester schedule involves a textbook exchange at the changing of trimesters (instead of keeping the same textbooks all year long).

From 12:20-2:30, on Nov 20-21, students should bring in the textbooks that they will not need for the upcoming trimester and exchange them for their 2nd Trimester books.
Download Audition Packet for Musical
"Grease" is our first school-wide musical production and ANY student can be a part of it!
Auditions are
Dec 1-4
and students need to sign up at
www.sagecreekdrama.com
, plus download an audition packet by
clicking here
.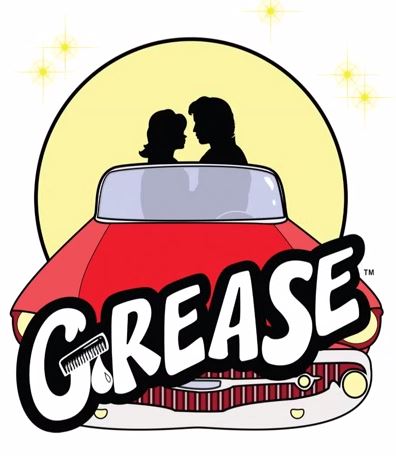 View the details in our Audition Promo video:
We are fortunate to have Jim Jacobs, the writer of Grease, assist with our production and we can't wait to get things going!
See Mrs. Porter for questions.
Frosted Formal - Saturday, Dec 6
Click here for Frosted Formal Dance flyer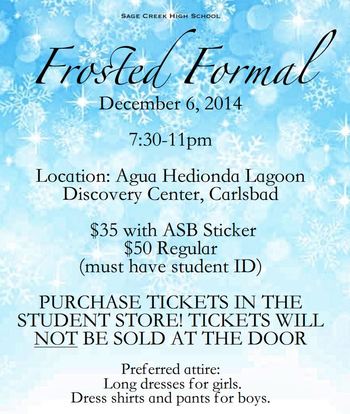 Finding College Funding - Free Seminar


Tuesday, Dec 9 @ SCHS - 6:30 PM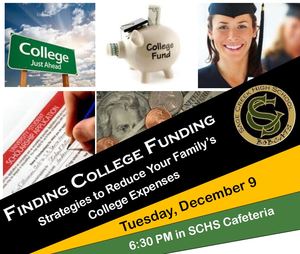 Whether you have a sophomore or freshman, college is right around the corner for our Bobcat students!
Educate yourself
now
on how to find college funding in our
Tuesday, Dec. 9th
PTSA-Sponsored FREE seminar.
(
Click here for Flyer
).
With special guest speaker, Deborah Fox, Founder of Fox College Funding LLC, and one of the nation's leading experts on college funding
planning
(
download her bio
), you will:
Learn little-known tactics of how to find the maximum money to pay for college for all income levels

Discover how students should position themselves, how to win scholarships, & how to get money from colleges without need-based financial aid.

Learn the biggest college planning myths, and

mistakes parents when applying and paying for college
Mark your calendars for this popular seminar (parents and students can attend)!
College Courses Offered at Sage Creek
Beginning January 2015, MiraCosta will hold seven college-level, transferrable courses at Sage Creek that fulfill core requirements:

ART 157—Art Orientation (3 units)
(#2843) Wed 6–8:50 p.m., Room 3203

BIO 101—General Biology (3 units)
(#2436) Thurs 5:30–9:20 p.m., Room 3204

COMM 101—Public Speaking (3 units)
(#2589) Tues 6–8:50 p.m., Room 3204

ENGL 100—Composition & Reading (4 units)
(#2634) Tues/Thurs 6–7:55 p.m., Room 3205

FILM 101—Introduction to Film (3 units)
(#2561) Tues 5:30–8:20 p.m., Room 3202

MATH 64—Intermediate Algebra (4 units)
(#3035) Mon/Wed 5:30–7:25 p.m., Room 3202

SPAN 101—Elementary Spanish (First Semester) (4 units)
(#2878) Tues/Thurs 6–8:20 p.m., Room 3203

Students interested in taking college classes at Sage Creek High School or at any of MiraCosta College's locations, should speak with their high school counselor, and will need to submit a Concurrent Enrollment Permit signed by their high-school principal and parent. This form may be printed from the college website at miracosta.edu/forms.

Please note that MiraCosta College has waived the enrollment fee (currently $46 per unit) for all concurrently enrolled high school students.

Spring classes begin January 20. For more information on enrollment procedures at MiraCosta College, contact theMiraCosta Admissions & Records Office at 760.795.6620.
Carols of Carlsbad - Dec 6 from 3-5 PM
Saturday, December 6, 2014 from 3-5 PM at the festive Plaza at Omni La Costa Resort & Spa is the 5th Annual Carols of Carlsbad.
Download flyer
.
This is an outdoor event and admission is free.
This family friendly holiday event proudly sponsored by Jazzercise and the Omni La Costa Resort & Spa features live musical performances from a variety of CUSD kindergarten through high school students. Attendees will enjoy lively performances, refreshments, holiday arts and crafts, and a raffle with exciting prizes.
Omni La Costa Resort & Spa is genourosly giving the Carlsbad Educational Foundation (CEF) 10% on retail items sold between 2:00 and 6:00. Come shop and support at the same time!
Volunteers
: Needed to help with cookie decorating, stage/performance help and raffle tickets sales. Please contact Melissa Grove, CEF Marketing & Event Coordinator (
MelissaG@carlsbaded.org
)
Photos Needed for SCHS Yearbook
Parent

&

Student Volunteers Needed

for

Campus Tours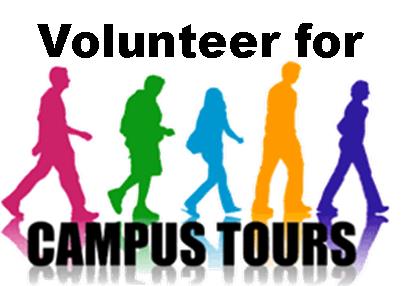 3-5 students and 1-2 parents are needed to join each Campus tour in order to provide our prospective Bobcat families various perspectives about our great school.
►
Click here to sign up as a volunteer
.
The schedule of tour dates is listed below.
Click here
for FAQ about how to sign-up.

Wednesday, Dec 3
Tuesday, Dec 9
Tuesday, Dec16
Thursday, Jan 8
Tuesday, Jan 13
Thursday, Jan 22
Tuesday, Jan 27
Thursday, Jan 29
FREE "Smart" Thermostat from SDG&E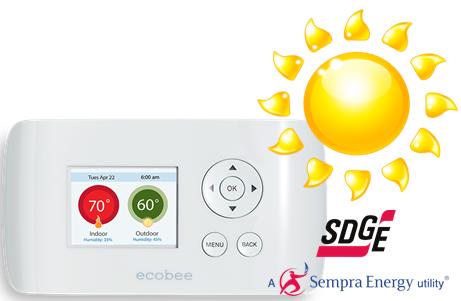 Warm up to this cool offer!
SDG&E is offering
free
ecobee programmable thermostats
that can be controlled remotely from your smart devices. On Reduce Your Use days, you can earn an even higher credit by allowing your air conditioner to cycle or be raised 4 degrees. That's cool! Act now because this thermostat offer if available in limited numbers.
To see if your home qualifies for this offer, visit
sdge.com/thermoenroll
.
Use promo code "SageCreek" and our school will receive $20 for each completed interest form.
Not eligible for the thermostat?
Sign up for a Reduce Your Use notification to be eligible for bill credits for conservation on hot days:
Click here
. After you enroll,
complete this quick questionnaire
to earn $$$ for Sage Creek High PTSA.