Dear
BOBCAT
Nation,
The end of the school year is upon us and Final Exams Week takes place next week. Please note the special schedule use during the Final Exams Week by reviewing the following information or
CLICKING HERE
:
Tuesday, June 14: School Day is from 7:30 a.m. -2:30 p.m. and students take their Period 1 Final
Wednesday, June 15: School Day is from 8:00 a.m. – 12:20 p.m. and students take their Period 2 and 3 Finals
Thursday, June 16: School Day is from 8:00 a.m. – 12:20 p.m. and students take their Period 4 and 5 Finals
No early final examinations will be given, as noted on page 13 of the Student Handbook.
Principal, Sage Creek High School
Return Books by Thur., June 16
All library books, calculators and textbooks must be returned to the library by 3:30 on the last day of school, Thursday, June 16. If you need to check on which titles are checked out to you, please log-in at the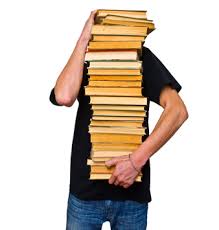 library catalog page: carlsbadusd.follettdestiny.com
Sage Creek High School

Log–in (upper right hand corner)

Use your student ID twice (as User Name AND Password)

'My Info' tab will reveal what is checked out to you
Stretching & Stress Reduction Fri. 6/10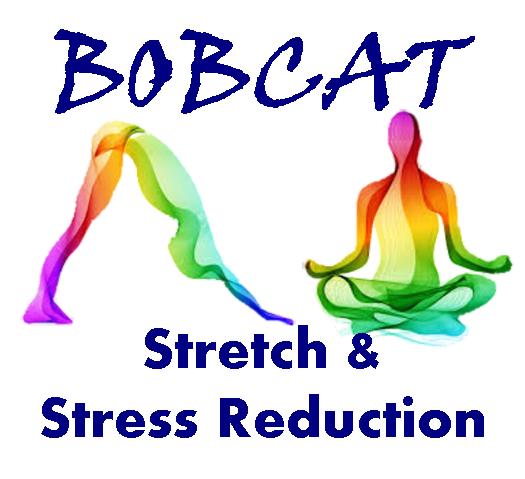 Students can get ready to relax and chill at the last PTSA-sponsored Stretching and Stress Reduction session during lunch the week before finals on Friday, June 10 at 11:25 AM. With FREE Food!

Must RSVP to attend. Sign-up at ptsa.sagecreekhs.com!
Calendar for August - Plan Ahead
Making your summer plans? Remember these imporant August Dates
:
8/1 Athletic Clearance in Library 10 AM-12 PM
8/9-11 Fast Pass Residency Verification 12-3 pm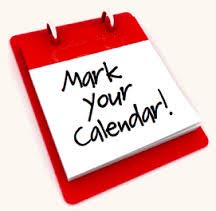 8/15-18 Senior Portraits 11 AM-6 PM
8/22 12th Gr Registration 8 AM-12 PM
8/23 11th Gr Registration 8 AM-12 PM
8/24 10th Gr Registration 8 AM-12 PM
8/25 9th Gr Registration 8 AM-12 PM
8/29 Freshman Orientation 8 - 11:45 AM
8/30 1st Day Of School
8/30 Senior Sunrise Hike
Want to Promote Creativity at SCHS?
You can help promote creativity by volunteering
for the PTSA position of Reflections Art Program Chairperson 2016-17!
Student Volunteers Needed for Camps
The Carlsbad Educational Foundation is looking for high school student volunteers for summer enrichment camps. Help kids learn to paint, build robotics, code and much more!
You can apply to volunteer all summer long even the day of the camp. Camps start June 20 and run through August 13.
Email Lisa@CarlsbadEd.org for more information.
Students Submit your Artwork for Cover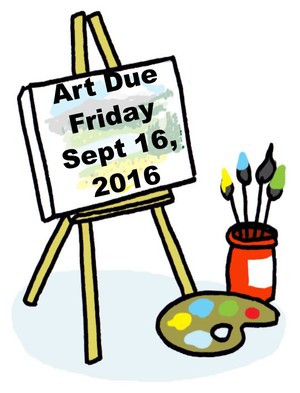 We are looking for students to submit artwork for the Cover of the 2016-2017 SCHS School Directory.

Click here to download a submission form.

This is a monumental Directory because it is the first one with all FOUR Bobcat Classes!

Make your mark on history - get your creative juices flowing today!
Your Business Can Sponsor Directory!
Do you want to help Sponsor the SCHS School Directory?

2016-2017 will be a landmark year with the first-ever School Directory containing all four Bobcat classes! Your business can get its name out to the entire Bobcat community by being in it—simply go to:
sagecreekhs.carlsbadusd.net/schooldirectory to see how!

One of last year's proud School Directory Sponsors said,

"I was so happy to support the Bobcat PTSA and at the same time get my name out there for potential new clients. Sponsoring the School Directory was a great opportunity!"

~ Roderick Dargie of Realty Executives.
June Lunch Menu
Student Leadership Academy Launch
A new leadership development program for students was announced today as a joint collaboration by the City of Carlsbad, The You School, the Servant Leadership Institute, Carlsbad Unified School District and local high school staff. The Carlsbad Student Leader Academy will provide program guides and curricula to address issues affecting youth in Carlsbad and further develop emerging youth leaders through civic education and community projects.

Carlsbad residents in grades 9th through 12th attending any high school can apply online for the inaugural session of the academy. Applications are due by Aug. 1, 2016. Go to www.carlsbadstudentleaderacademy.com for more details on how to apply