SCHS Newsletter June 11, 2017
Dear BOBCAT Nation,

The final week of the 2016-17 academic year us upon us! Please note that all remaining four days of this upcoming week have a unique bell schedule (view below).

Monday will be the final day for seniors and they will be recognized with the first ever, Senior Walk Off at the conclusion of the day during the Advisory Period.

Then on Tuesday-Thursday, students in grades 9-11 will finish with the regular Final Exams Bell Schedules (see below).

I look forward to a smooth final week of school.
Sincerely,

Principal, Sage Creek High School
Finals Schedules: June 12, 13, 14, 15

*Seniors attend Period 3 and Advisory on June 12

Click here to view the June 12 Schedule for ALL Students

Click here to view the June 13-15 Finals Schedule for Grades 9-11.
Video News for Week Ending June 9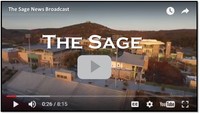 Click here to watch the Final video news coverage of the year by The Sage from June 7th, and learn more about:
- Senior Legacy Night
- Finals Info
- Graduation Info
- 4 Year Teachers
- Band Concert
- Game Show
Return Textbooks by Thur 6/15
All library books, calculators and textbooks must be returned to the library by 3:30 on the last day of school, Thursday, June 15. If you need to check on which titles are checked out to you, please log-in at the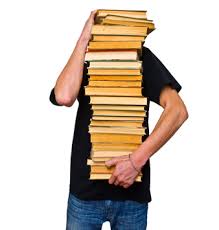 library catalog page:
carlsbadusd.follettdestiny.com
Sage Creek High School

Log–in (upper right hand corner)

Use your student ID twice (as User Name AND Password)

'My Info' tab will reveal what is checked out to you
Senior Breakfast - Tues 6/13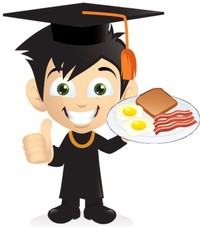 Tuesday, June 13 at the Lux Art Institute in Encinitas is the compliementary Senior Breakfast from 8:30-11 am. Graduation caps and gowns will be distributed at this event. The menu is breakfast burittos from Jose's, and there will be rooms set up for decorating your cap (please bring your own decorations).

Thank you to our awesome parent team who planned the event: Eddie Buscher, Ju Souza, Theresa Morris, Mary Ellen Reulein, Lauren Joe, and Fabiola Sanchez. They are working hard to make our senior breakfast a fantastic event.

*Senior Breakfast is sponsored by ASB and PTSA.
Graduation Ceremony Info: 6/15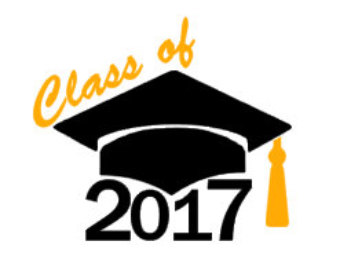 Quick Facts
Graduates are expected to be checked in between 5-5:30 p.m. Specific information will provided to seniors this upcoming Wednesday during their Advisory class.

Graduates can have up to 8 guests in order to accommodate the 2,100 seating capacity.

Gates for guests to access the athletic field will open at 5:00 p.m.

It is imperative that graduates, friends, and family members coordinate carpools, utilize a rideshare service, or take advantage of the shuttle service that will bring guests from/to Calavera Hills Middle School.
Quick Links
•
Sage Creek High School Parking Logistics
•
Shuttle Service: Map of Calavera Hills Middle School Parking Lot
Senior Grad Nite: Important Details 6/16
Dear Confirmed Bobcat Grad Nite Ticket Holders:

Please check your email this week for important reminders and details about Friday 6/16's Grad Nite.
Arrive at 12:30 PM at SCHS for check-in on 6/16
Photo IDs are required for entry onto Buses
Bags will be checked by Security prior to entering buses
All Disneyland Rules apply (view rules here)
Rules from the Waiver Form that ticket holder signed
Bring money or credit card for food/beverages
If you cannot attend Grad Nite, please let PTSA Grad Nite Chairperson know (Risa Sybrandy: rlsybrandy@yahoo.com) because we may have a student that can buy your ticket.
Need your Book Recommendations
Because of its overwhelming success this year, we are continuting the Bobcat Parent-Staff Book Club for the 2017-2018 School Year! sagecreekhs.carlsbadusd.net/bookclub

We want your input... Do you have recommendations for books that the club should read?

Please email any book titles that you'd like to recommend for the Book Club to sagecreekptsa@gmail.com.
Calendar for August - Plan Ahead
Making your summer plans? Remember these imporant August Dates
: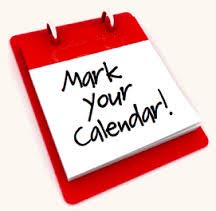 8/1 Athletic Clearance
8/8-10 Fast Pass Residency Verification
8/14-18 Senior Portraits
8/17 Fall Athletics Parent Meeting
8/21 12th Gr Registration 8 AM-12 PM
8/22 11th Gr Registration 8 AM-12 PM
8/23 10th Gr Registration 8 AM-12 PM
8/24 9th Gr Registration 8 AM-12 PM
8/28 Freshman Orientation
8/29 1st Day Of School
Your Business can Sponsor our Directory!
Do you want to help Sponsor the SCHS School Directory?

Your business can get its name out to the entire Bobcat community by being in this Fall's 2017-2018 School Directory. To see how, simply go to: sagecreekhs.carlsbadusd.net/schooldirectory

One of last year's proud School Directory Sponsors said,

"I was so happy to support the Bobcat PTSA and at the same time get my name out there for potential new clients. Sponsoring the School Directory was a great opportunity!"

~ Roderick Dargie of Realty Executives.
Thanks for Supporting our Passive Fundraising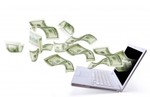 SCHS PTSA would like to thank all who supported our passive fundraising program this year! You successfully earned money for PTSA just by doing regular shopping at Amazon ($848.49), Ralph's ($977.46), and the Benefit App ($794.37). Your support through Passive Fundraising provided $2620.32 for our school! Please continue to participate as you shop during the summer as well as the upcoming school year.
Click here for more info on how!
Senior Class Events - Now thru June 16
Dates & Info about ALL Senior Events at:
6/12 Senior Finals - Period 3 Final
6/12 Senior Walk-Off - in Advisory
6/13 Senior Breakfast - 8-11 am at Lux Art Institute
6/14 Senior Field Trip/Field Day - TBD
6/15 Graduation Rehearsal - 9-10:30 AM at Bobcat Stadium
6/15 Graduation - 6:30-7:45 PM in Bobcat Stadium
6/16 Grad Nite - 12:30 pm leave SCHS for Disney Parks
Student Volunteer Opportunity - Summer
Students - Earn community service hours by volunteering at CEF Summer Enrichment Camps this summer!
PTSA Member Perk - ACT/SAT Prep
SCHS PTSA Members get a discount on Summer ACT-SAT Prep Courses! Click here for more info on the available courses.

NOTE:

College Board will have about 100 fewer centers available for new August 26 SAT test date than they did for June, and about 150 less than June, so seats for that test date are likely to be in high demand.
Get into the College of Your Dreams!
Are you worried about getting into the college of your dreams? Learn 11 ways to increase your chances of being accepted into college before entering 12th grade!

Join us in the SCHS library on May 31 from 6 to 7 p.m.!

Click the link to learn more about College Apps Academy!

*Presented by the Carlsbad Educational Foundation (CEF) and Reality Changers.
Sing, Dance, & Laugh this Summer
SING, DANCE, LAUGH this summer with the Young Americans! Learn singing, dancing, comedy improvisation, sound and lighting techniques, and put your new skills into action in a two-hour variety show!

Join us July 25-29 for the Young Americans Summer Tour!

This is their ONLY stop in San Diego County, so don't miss out! Click here to register,

*Presented by the Carlsbad Educational Foundation (CEF)
Learn Surf Basics in July!
​

Learn surfing basics with Sean Mattison, founder of SURFCOACH USA. Camps are 8:00 a.m. to 10:00 a.m. in Oceanside, July 11-13 or July 19-21 and open to ages 10-17. We create multiple, age-appropriate groups in the water with expert surf instructors, so your camper will receive more individual attention! Camp is $200 (price includes surfboard). Click here for more info.

*Presented by the Carlsbad Educational Foundation (CEF)