Dear Bobcat Nation,

I am extremely proud of what we've accomplished together in this short one-year experience. Together with our great staff and parent community, our students have designed what is a second to none academic environment that will pave the path for our future BOBCATS to make the most of their high school experience.

I am fortunate to work alongside such a talented team of teachers, students, and committed parents that day in and day out strive to be their B.E.S.T. Together I know that we have many more successes ahead of us and I am as excited and committed to our journey as I was the first day I decided to take on the enormous responsibility to offer the Carlsbad community a great high school!

Thank you for believing in our team and choosing to be a part of this monumental academic year.

Here to our past, current, and future successes!
J. César Morales
Proud Principal, Sage Creek High School
Sage Creek Foundation Pavers
A huge THANK YOU to our ASB, Foundation, and PTSA teams for putting on a phenomenal Sage Creek Showcase last week. We had nearly 1,300 parents and students throughout the night, our student performances were great and the campus vibe was absolutely incredible! Take a look below at our team picture captured at the conclusion of the evening.

Finals Bell Schedule
Finals Day 1: Tuesday, June 10
Finals Day 2: Wednesday, June 11
Finals Day 3: Thursday, June 12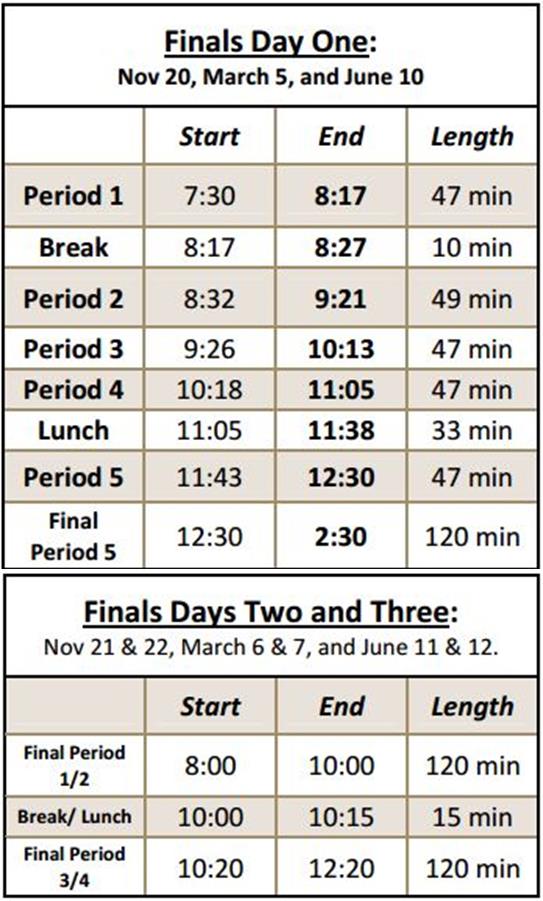 AP European History Info Session
Time: 6:00 p.m.
Date: Wednesday June 4, 2014
Location: Sage Creek Cafeteria
Sage Creek high school is promoting an open-access policy to our most rigorous courses; this is the first Advanced Placement Course offered by Sage Creek High School. More AP classes will follow as the school grows and we have a junior and senior class. The purpose of the information session is to understand how the College Board AP Exam is structured., how the course is structured, and to ensure understanding of the requirements and expectations of the course. All students who take this course in America or internationally take the AP Exam on May 8, 2015 at the same time. The purpose of the course at Sage Creek High School is to prepare students for that exam. The course also satisfies the A-G requirement for 10th grade history, replacing World History. Students who pass the AP Exam with a score of 3/5 or better are eligible to earn College Credit with participating universities when they apply and are accepted to the college.
PTSA Wants Your Opinion
The Sage Creek HS PTSA strives to build programs that supplement and support our student, family, and staff in the Bobcat community.

We would like your opinion by taking a survey about the programs that we provided this year, to help us plan for next year.

Click here to take the 10 minute survey.
Library & Textbooks Due by Thu, Jun 12
All library books and textbooks must be returned to the library by 3:30 on the last day of school, Thursday, June 12.

If you need to check on which titles are checked out to you, please log-in at the library catalog page: destiny.mycusd.org
Click on Sage Creek High School
Log –in (upper right hand corner)
Use your student ID twice (as User Name AND Password)
Questions? Contact Mrs. Asker, SCHS Librarian (760.331.6625)
Summer Math Help Opportunities
For students who would like to review and prepare ahead during the summer for success in the 2014-15 school year:

Click here for flyer with info on:
Class transitions, dates and times, cost, & teachers.
Parent Input - CUSD Survey on 5/14 Fires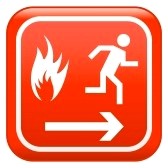 Many of you have expressed an interest in providing feedback and/or offering suggestions to enhance CUSD's emergency procedures and communication. To that end, CUSD has set up the following dedicated email address Fires@carlsbadusd.net for parents to provide any thoughts or input.

This information will be reviewed to assist us in refining our site/district plans accordingly. As with any emergency, our emergency operation plans are continuously re-evaluated to keep everyone safe.

In addition, CUSD would like to share with you the rapidly changing chronology of events that took place on May 14, 2014: please click here.
Student Volunteer Opportunities
►
CA State Parks Education Volunteer
►
Summer Arts Camp Counselor
►
List of Local Nonprofit Agencies
►
Required SCHS Community Service Verification Form
$25 Legoland Tickets for June 7
The Carlsbad Educational Foundation has a limited amounf of $25 LEGOLAND tickets available for purchase that are for park entrance on Saturday, June 7th only. These $25 tickets (reissued Celebrate Carlsbad Day tickets that did not get sold) will be sold on a first come, first served basis and must be purchased at the Carlsbad Educational Foundation office at 5631 Palmer Way, Suite L by June 6th.

These tickets are going to go fast so call Cheryl Freeman at (760) 929-1555 to reserve your tickets today!
CEF High School Summer Academy
Registration is now open for the Carlsbad Education Foundation's High School Summer Academy.

Information and registration details on all CEF programs can be accessed at: www.CEFAcademy.org
Final State Budget:


You can Encourage More Funding
Your voice as a parent is needed right now to influence the final state budget. Please email or call our legislators and governor today with this message: INVEST MORE IN THE EDUCATION BUDGET FOR K-12.

California State PTA urges the Governor and legislature to adopt a budget that includes:
More funding for schools through the new Local Control Funding Formula
Additional investments in two critical areas that help close the achievement gap: Early Education and Common Core State Standards implementation
Click here for more information from California PTA on this topic.