Drop Off Treats for Teachers Fri, Jan 31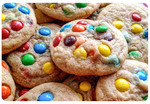 It's not too late! You can still show your gratitude and kindess toward our amazing SCHS Teachers and Staff with treats...

On the morning of Friday, January 31, at the office, please drop off:
cookies,

treats, or

healthy snacks (e.g., granola bars, fruit)
PTSA Volunteers will set up a lovely display of your kind treats for teachers and staff during their Jan 31st lunch hour. Thanks!
(Send questions to Lauren Joe ljoexx@gmail.com)
---
Visual & Performing Arts Career Panel - Thursday, January 30 @ 6:30 PM in Gym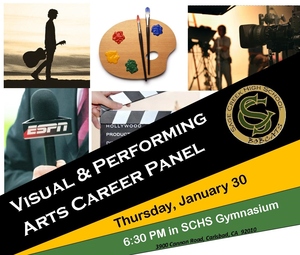 Don't miss this exciting
PTSA-sponsored
event which will showcase a panel of professional singers, actors, film makers, artists and broadcasters.