Dear BOBCAT Nation,
I look forward to seeing you this Tuesday, September 13, for our Back to School Night!

The purpose of this event is to provide you an opportunity to meet our great staff and learn about the Sage Creek High School instructional program. The evening will kick-off in the BOBCAT Arena at 6 p.m. with a welcome message and staff introductions. Parents will then have the opportunity to attend their student's trimester one classes.

Be sure to arrive early and have your student's class schedule information: class name and period, teacher name, and room number. CLICK HERE to view the Back to School event flyer.
Sincerely,
Proud Principal, Sage Creek High School
SCHS Directory Cover Art Deadline 9/16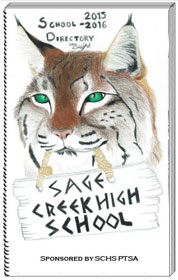 Hey Bobcats!

Friday, September 16

, is the FINAL DAY to submit your awesome SCHS student artwork for the cover of the 2016-2017 SCHS School Directory. Enter today!

CLICK HERE to download the entry form.
SCHS PTSA General Association Meeting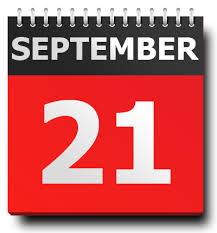 Join us for the Sage Creek High School PTSA General Association Meeting:
Wednesday, September 21, 2016

6:00-6:30 p.m.

SCHS Cafeteria, immediately before Freshman Parent Night.
SCHS parents and students of all grades are invited and snacks will be provided. Click here to view the meeting agenda.
September Career Chat - RSVP required
Students - be sure to RSVP for the PTSA sponsored Career Chat!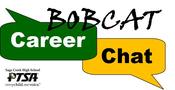 Military Career Chat
Lieutenant Colonel David L. Lane, US Marine Corps
Tuesday, September 27
11:25 a.m. (during lunch)
Room 3207

*Limited to 40 students and students are required to RSVP.
*Includes free pizza and drinks!
2016 College & Career Fair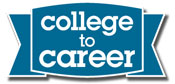 College & Career Fair
6:00 p.m.-8:00 p.m.
Carlsbad High School Gym
Come and plan your future - meet with over 80 colleges, universities, trade schools, military, and other institutes of higher learning.

Taco trucks will be on campus!

All SCHS parents & students are invited.
Bobcat WOW! Day Needs Career Speakers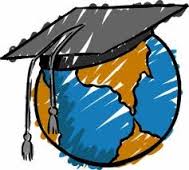 Bobcat Parents: The Bobcat WOW! Day (World of Work) event needs you!

If you currently work in the fields of Healthcare, Clean Energy, Information Technology, Communication Technology, or Life Science, Bobcat WOW! Day seeks your professional expertise for two 30-minute career chats to 30 students from
8:35-9:25 a.m.

If you
are interested in speaking to SCHS students about your career field, please email Eddie Buscher before Monday, September 19, 2016, at ebuscher@roadrunner.com.
Click here to view example occupations.
Sage Creek Foundation Legacy Paver Sale
You have a limited time to take advantage of the Sage Creek Foundation paver sale!
This short-term opportunity allows you and your family to support Sage Creek Academic, Athletic, and Visual and Performing Arts programs and leave your mark on campus.
Quick facts:
All proceeds directly benefit each student at Sage Creek High School

.

Limited offer - only 150 pavers are available!
In 2015-16, the Sage Creek Foundation provided over $70,000 in direct support to the areas of Academics, Athletics, and Visual and Performing Arts. CLICK HERE for more information.
Big Night Athletics Fundraiser, Sept. 16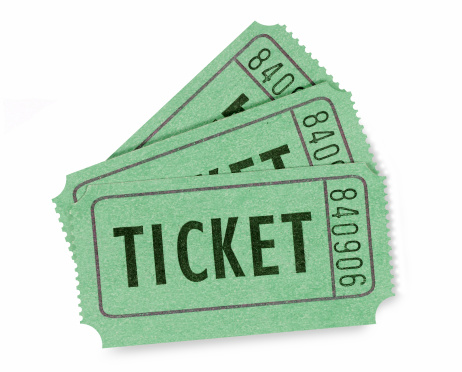 Don't miss the Big Night Athletics Fundraiser on Friday, September 16th at 6:00 p.m. Tickets are $15.00.
CLICK HERE to purchase tickets online.

If you would like to volunteer for the event, please contact Cory Leighton at cleighton@carlsbadusd.net.
Superintendent's Student Advisory Council
Would you like to serve as a representative of your school to the Superintendent? The Superintendent's Student Advisory Council (SSAC) is your opportunity to help make SCHS the very BEST we can be. CLICK HERE to view more information.

Please return completed applications by September 26, 2016, to Mrs. Eshelman at reshelman@carlsbadusd.net.
Stay Connected: SCBobcats
Join the SCHS PTSA today!
Anyone can join
- parents, teachers, students, grandparents, and community members.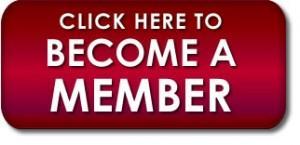 Annual memberships start at just $20 for SCHS parents, and $10 for SCHS students, teachers, and staff.
Sign up online
or
download a membership form.