CC




Dear BOBCAT Nation,

We are off to a great third week of school, and I cannot overemphasize how great it is to have your young men and women on campus! Last week's Back to School Night was a big successes because of the great teacher team and parent community we have here at Sage Creek High School.
Please read the eBlast below to review key information about P.E. "Off-Mester," SCHS Breakfast, Fundraisers, attendance, Medical Career Panel, Yearbook, and much more.
J. César Morales
Principal, Sage Creek High School
---

SDG&E Gives Money to Sage Creek When you do a few Simple Steps..
Sign up for SDG&E's "My Account and complete a short survey to start earning money for our school. It's easy to complete:
1. Sign up for "My Account" – your one stop shop for your energy information and a place where you can monitor your energy usage, pay your bill or make an energy savings plan. www.sdge.com/myaccount
2. If you're already on My Account, you can still earn money for your school. Just sign up for one of the following in My Account:
► Weekly Energy Use Email – find out how much energy you consume on a weekly basis and have it sent to your email box!
► Paperless Bills – help save the environment - or at least a few trees - by going paperless on your SDG&E bill
3. Complete a short online survey to ensure that SCHS school receives its donation: https://www.surveymonkey.com/s/ZW3V57K,

---
P.E. "Off-Mester"
P.E. "Off-Mester"- Mr. Rudolph and Mr. Morales will be meeting with students who are not enrolled in P.E. during the first trimester. Students with last names beginning with A-K will meet on Thursday (9/12) and students with last names (L-Z) will meet on Friday (9/13). Both meetings will take place in the library during the lunch period.
---
Lancer Day - Sept 20 - 1:20 PM Dismissal
Lancer Day- On Friday (9/20), Students will be released at 1:20 p.m.
---
Breakfast at Sage Creek
Standard breakfast is $2.00 and is available each weekday day from 7-7:25 a.m., with the exception of Wednesdays, when it is offered from 8-8:25 a.m.
Options include assorted bagels with cream cheese, cinnamon rolls, muffins, buttermilk bars and breakfast burritos. To include milk, chocolate milk or orange juice and fresh fruit or fruit cup.
Also available a la carte items:
Yogurt parfaits $1.50

Fresh baked cookies $0.75

Assorted chips $1.00

Rice Krispy treats $0.75
​
Parents can pre-pay their student's account by going to
www.parentonline.net
---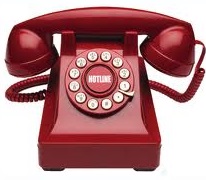 Attendance Hotline is...
Please note that the Attendance Hotline: 760-331-6670 is up and running!
Report all student absences via this number. Thank you!
---
Parking Flow & Traffic Update
Great job parents on ensuring a safe student drop off and pick up! We ask that you remember the following when driving on campus:
When dropping off at the turn-about, please pull up as far as possible before stopping. This will allow us to maximize our traffic flow. (see picture)

Remember to look over your left shoulder to be sure that no cars are approaching as you go to drive off after stopping.

Proceed with caution as you drive in and out of the parking lots.
---
SCHS Medical Career Panel Presentation - Wed, Sept 25
DATE:

Wednesday, September 25, 2013

TIME:

6:00 PM

LOCATION:

SCHS Cafeteria

DETAILS:

5 medical professionals will share info about their education, salary, & typical work day with you and your student. Q & A session will follow.

INVITEES:

Everyone is welcome!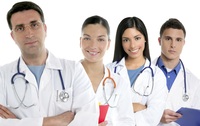 We will begin the evening with a brief PTSA General Association Meeting, where we will present the PTSA plan for the school year and ask you to approve the budget.
Then, we will move right into our feature presentation. You and your student will be inspired with an hour of stimulating information and conversation about medical professions!
We'll have ice cream and light snacks. Looking forward to seeing you on Wednesday, September 25th at 6 PM, in the SCHS Cafeteria!
Eddie Buscher, SCHS President
---
We Want Your Photographs!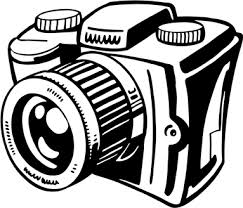 Please go to our Yearbook Page on SchoolLoop, and click on the link under "Crowd Sourced Yearbook." When prompted enter "sagecreek."
If approved, the photographs will go into the digital library for possible inclusion in the yearbook.
Please help us building a First Class yearbook!
Mr. Cordell, Yearbook Advisor
---
Student Community Service Opportunities
---
Stay Connected!
SCHS PTSA strives to keep our Bobcat community of parents, teachers, students, and administration connected. Here are some ways that you can stay connected and informed: