SCHS Newsletter Sept 10, 2017
Dear BOBCAT Nation,

I look forward to seeing our parent community this Tuesday, September 12, for our Back to School Night! Please be sure to do the following two things to ensure a smooth and successful experience:
Write down your student's class schedule information prior to arriving (Teacher Name & Room Number by Period). Please note that you also have access to this information via School Loop.
Plan to arrive early in attempt to avoid the traffic congestion.
See the illustration for the Back to School Night Schedule.
Sincerely,
Principal, Sage Creek High School
Back to School Night Schedule - 9/12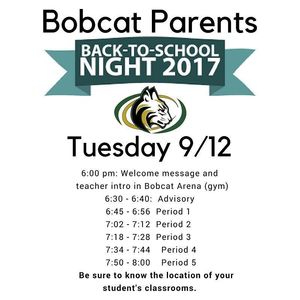 Big Night Athletics Fundraiser - 9/15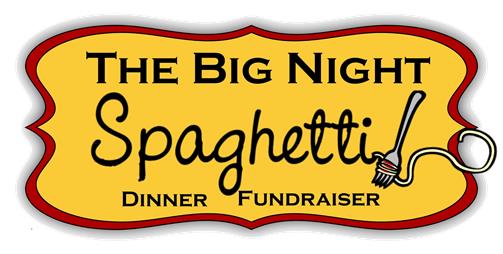 All Bobcat Families are invited to the Big Night Athletics Fundraiser on
Friday, September 15 from 6-8 PM, right on our SCHS Campus!

Come enjoy fabulous food,
marvelous music, & terrific teams!
This casual fun dinner event raises funds for ALL SCHS Athletic Teams!
► Tickets available online at:
Sage Creek Foundation
To donate auction or raffle items & help sponsor this Sage Creek Foundation event, or please email
cleighton@carlsbadusd.net
Emergency Water Drive - Now Thru 9/15
We are seeking your help to get donations of 100 cases of water (16.9 oz/24 bottles in case) delivered to our campus. This water supply will be distributed into our classrooms and will be used ONLY in case of an emergency.

Our water donation drive will take place from Monday, September 11 to Friday, September 15.

Leave donations at the yellow pop-up by the drop-off circle in the morning or afternoon. Send ?s to Jenni Watson (jenni.watson@carlsbadusd.net).
Secrets of Success @ SCHS: Seminar 9/19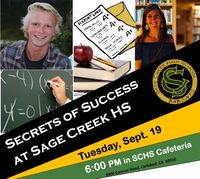 All Bobcat Students and Parents are Invited!
- Tuesday, September 19
- 6:00-7:30 PM in Cafeteria

Students and parents learn first-hand how to navigate & optimize their Sage Creek experience.

Topics include:
• Strategies & Study Skills for Best Results
• Managing the fast pace of the Trimester
• Parent tips on how to best support your student

Presenters include: Mrs. Myers, English Dept. Head who has helped many students develop successful strategies, and Danny Rubin, an 11th Grade Bobcat who has been successful in actively juggling athletics, a challenging academic schedule, a job, and school clubs.

*View Flyer with Detailed Info about this PTSA Event!

*The event will be preceded by a brief PTSA General Association Meeting. Go to sagecreekhs.carlsbadusd.net/PTSA for details.
Military Career Chat - 9/21 @ Lunch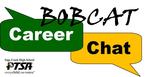 Career Chat on the Military - For Students
Thursday, Sept 21
11:25-11:58 am (during lunch)
Room 3206
Free pizza lunch and drinks!
Learn first-hand from Colonel John J. Wiener of the US Marine Corps about educational requirements, income range, and military job types. View flyer & details at ptsa.sagecreekhs.com.
RSVP Required at ptsa.sagecreekhs.com
*This PTSA-sponsored class is limited to 40 students.
Submit Info for School Directory by 9/15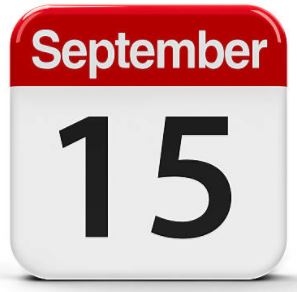 Time is running out to submit your contact information for the SCHS School Directory published by PTSA!



►►

To submit your info, logon through our secure link at

sagecreekhs.carlsbadusd.net/schooldirectory

►► Deadline is

Friday, Sept 15, 2017

.





The directory puts all of the key info at your fingertips, from the school calendar, bell schedule, to contact information, and more! The School Directory is available to all PTSA members for FREE both in hard copy & digitally, or can be purchased for $20 each
Student Cover Art for Directory Due 9/15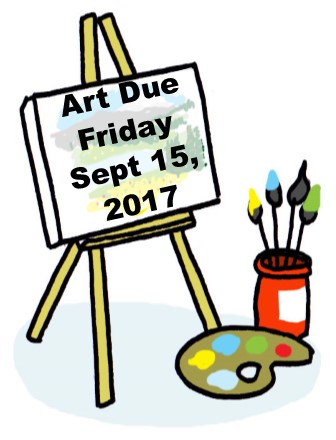 Student artists, photographers, and digital artists are encouraged to enter our Cover Art contest, to have the opportunity to have your work proudly displayed on the cover of our school directory!

Download a Cover Art Entry form here.

►► Deadline is Friday, Sept 15, 2017.

For questions about the PTSA-produced School Directory, contact: sagecreekptsa@gmail.com
Get Bobcat Shout-Out in School Directory



When you purchase a Bobcat Shout-Out for the School Directory, you get to submit 25-45 words (& a photo if you want) to shout out a message of congratulations, good-luck our encouragement to your student, your team, or your teacher!

►► Deadline is Friday, Sept 22, 2017.

View details on the Shout-Out Flyer or go directly to the online order form at sagecreekptsa.membershiptoolkit.com
PTSA Member Perk - Discount SAT Prep
College Success Network offers a $15 Discount
to all Members of SCHS PTSA!

The following 3 separate Saturday SAT Prep Events at the Dove Library are eligible for the disount (view flyer):
September 16, from 9 a.m. to 12 p.m.: SAT Math Power Workshop to "deep dive" into the SAT Math section
September 23, from 9 a.m. to 12 p.m.:SAT Reading & Writing Workshop to work on difficult passages and essay improvement
September 30, from 1-5 p.m., SAT Boot Camp, which is an intense, four-hour crash course touching on all areas of the SAT.
Pre-registration is necessary. Register at www.CollegeSuccessNetwork.com. Call (619) 713-0806 for
questions, or e-mail coach@CollegeSuccessNetwork.com.
College Apps Academy Starts 9/14

Join the Carlsbad Educational Foundation (CEF) for their College Apps Academy to learn more about looming UC, Cal State and Common App deadlines and how to get into the school of your dreams! Visit www.carlsbaded.org/college-apps-academy to register today, or for more info.

Program starts Thursday, September 14, 2017.
Student Leadership Council -
Apply by 9/15

Join the CEF Student Leadership Council today! Build lifelong leadership skills, learn about nonprofits in your community and meet professionals from some of the largest and most successful businesses in Carlsbad!

Learn more today by visiting
CarlsbadEd.org
for an application.
Deadline to apply is September 15!
Join PTSA Today & Support our Programs

Anyone can join - parents, teachers, students, grandparents, and community members.

Annual memberships start at just $20 for SCHS parents or community members, and $10 for SCHS students, teachers, or staff.

►► Sign-up at sagecreekhs.carlsbadusd.net/membership

Thank you for supporting our nonprofit organization that benefits all Bobcats! See how by viewing our calendar of PTSA-funded programs.
Cooking Class for Students - 9/28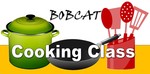 Thursday, Sept 28, 2017
From 3:00-5:00 PM
Room: 3207
RSVP at ptsa.sagecreekhs.com

In this hands-on cooking class taught by Certified Dietician, Anne Metzger, students will work with raw and prepared ingredients, meats and vegetables, to create a delicious, Vietnamese-style Chicken Sandwiches (banh mi). Afterward, students get to keep the recipe and they can impress family and friends when they recreate the delicious dish.

*This PTSA-sponsored class is Limited to 12 students.
SAT Prep Bootcamp - Sept 30 & Oct 1

SAT Bootcamp at Sage Creek HS is coming up on Saturday, Sept. 30 & Sunday, Oct 1 (both days 9am-1pm)!

These momentum-building weekend seminars by Catalyst Prep give students the insight and confidence they need on the day of the test. Students take home self-study materials for sustained practice right up until the test. Tuition for each Bootcamp is just $175.

Enroll Here: catalystprep.com/bootcamp_su or call us at 800-235-0056
Get the Book & Save the Date: 10/19
SCHS PTSA is continuing with its very popular
Bobcat Parent-Staff Book Club!

Thursday, October 19 from 6:30-7:30 is our next meeting

Start reading the book now:
Grit: The Power of Passion and Perseverance
by Angela Duckworth (click book title above to order)
More info at sagecreekhs.carlsbadusd.net/bookclub


Stay Connected: @SCBobcats
.
@SCBobcats