Dear BOBCAT Nation,

I hope your Thanksgiving Break was filled with laughs, rest, and much fun! With the initiation of trimester two come some changes to our campus traffic flow patterns. Please review the following three key points to ensure a smooth transition to a great second trimester:
Please note that Parking Lot 2 will not be available for student parking.

Plan to arrive to campus 5 minutes earlier than usual in order to mitigate any traffic flow challenges.

Parents and Students dropping off and picking up:
Use Drop-Off Areas #1 and #2 to drop-off and pick up students. Please avoid dropping-off or picking-up on the driveway between Lot 2 and Lot 3.
All students getting picked-up at Drop-Off Area #2 will need to walk across the athletic field to maximize safety.
Updates will be provided as coordination develops with construction logistics.
Sincerely,
Mr. Morales
Proud Principal, Sage Creek High School
Map of Traffic Logistics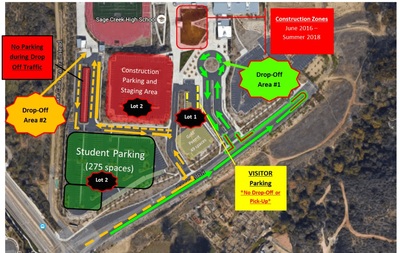 PTSA Membership Packet Delivery: 11/30
PTSA Membership Packets are scheduled to be distributed to students during Advisory Period on Wednesday, November 30.
All PTSA families will receive your PTSA membership cards and the 2016-2017 School Directory.

If you purchased a Membership Package A or B, your Bobcat Benefit Cards will be included in your packet.

The Bobcat Benefit Card contains special offers from Carlsbad Pizza by the Slice, Daphne's California Greek, Green Dragon Tavern, Happiness Nails and Spa, Ignite Bistro and Wine Spot, Jersey Mike's, Juice Stop, Menchie's, Palomar Hand Car Wash and Detailing, Ruby's Diner, Rudy's Tacos, and Twenty/20 Grill and Wine Bar.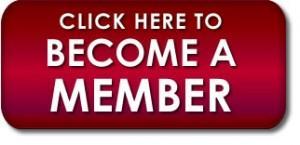 If you have not yet joined the PTSA, it's not too late!
We accept members all year long.
Just click below to become a member of the Sage Creek PTSA.
Contact us at SageCreekPTSA@gmail.com
Parent University on Sports: Wed 11/30
Student Athletics, It's Not Just A Game
Wed, November 30, 2016 from 6:00 - 7:00 pm
Valley Middle School Library
Presentation by Scott Schimmel of YouSchool
RSVP to: reshelman@carlsbadusd.net

In this workshop, the YouSchool team will help parents think through what they want and what they're hoping for, offer a framework to make good decisions, and form a plan to get the best out of sports.
NCAA Student Athlete Info Night: Thur 12/1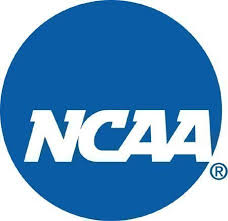 NCAA Student-Athlete Information Night
Thurs, December 1
6:30pm – 7:30pm
In SCHS Cafeteria
Sponsored by SCHS Counseling Dept
The Big Night - Athletics Fundraiser: Fri 12/2

WHO: All SCHS Bobcat Students & Families are Invited

WHAT: A fun, Italian style dinner with a raffle and silent auction. Gluten-free pasta will be available!

WHERE & WHEN: Friday, Dec 2 from 6:00-8:00pm at SCHS

WHY: To rally around our student-athletes and help raise funds for our athletic programs!

HOW do you purchase tickets? At www.sagecreekfoundation.org

To Volunteer, Email: Cory Leighton @ cleighton@carlsbadusd.net
Accounting & Finance Career Chat: Tue 12/6
Students - sign-up for our lunchtime Finance Career Chat on
Tuesday, December 6, 2016
at 11:25 AM in Room 3207
Learn first-hand from Tod Lenhoff, Financial Adviser (view bio):
What you can earn
What these jobs are like
Where you can work
School Requirements
What you can do NOW to get started in this field!!
Free pizza and drinks!
School Directory - Winning Cover Art
& Thank you to our Sponsors!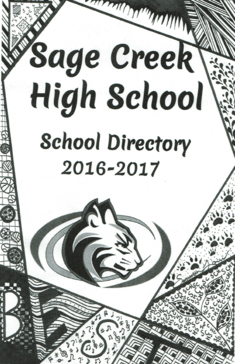 Congratulations to Bobcat Student, Samantha Low, who was the winner of the Cover Contest for the 2016-2017 SCHS School Directory!
Thank you to the generous local businesses that sponsored our SCHS PTSA School Directory for 2016-2017!
To view the complete list of our fantastic School Directory sponsors, p
lease go to
sagecreekhs.carlsbadusd.net/schooldirectory
Parent University on Naviance: Dec 6, 7, 8
Naviance Training for High School Parents
In SCHS Counseling Center
Tues, December 6 at 6:00 pm
Wed, December 7 at 1:30 pm
Thur, December 8 at 7:45 am
RSVP to: reshelman@carlsbadusd.net

Naviance is a college and career readiness tool used by CUSD high school students to align student strengths and interests to postsecondary goals, improving student outcomes and connecting learning to life. Come learn how parents can use Naviance with their students and counselors.
Congratulations to SC Cross Country Team!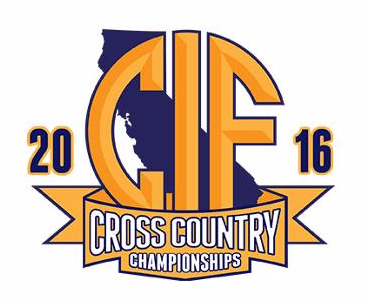 Congratulations to our Sage Creek Cross Country Team! Our varsity teams competed in the CIF California State Championships in Fresno.
Our girls team finished 14th and our boys team finished 2nd of all division 4 high schools in the entire state of California.
Congratulations on another successful cross country season, athletes!
SCHS Instrumental Winter Concert: Thu 12/15
When: Thursday, 12/15/16
Time: 7:00 - 9:00 PM
Location: Cultural Arts Center @ Carlsbad HS

Featuring: Sage Creek High School's Concert Band, Orchestra, and Wind Ensemble (Contact: juliana.quinones@carlsbadusd.net)
Carlsbad Educational Foundation Annual Fund
The Carlsbad Educational Foundation does tremendous work in our schools by funding over $800,000 in programs that benefit our students. It's time we help them during their Annual Fund Drive Campaign. YOU can make a real impact in the lives of our kids and help them discover their passion by giving a gift today!

Join Club 365! $1 per day helps fund science, music and innovative programs. Every donation, large or small, makes a difference! Give today at
www.carlsbaded.org
!