SCHS Newsletter Oct 8, 2017
Dear BOBCAT Nation,

This Wednesday, October 11, is our Sage Creek PSAT Day.

Please note that there are several activities taking place depending on each student's grade level and whether they elected to take the PSAT.
In short, all students participating in the PSAT need to arrive to school at 7:30 a.m. and report to their designated classrooms. Non-PSAT testers and seniors can arrive at 8:30 a.m. for their activities.

*The NCTD bus service will be operating as if it is a 7:30 a.m. start time. Students not taking the PSAT will have access to a supervised campus.
Sincerely,
Principal, Sage Creek High School
PTSA Cooking Class a Success!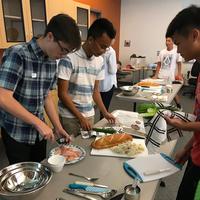 Our Bobcat students learned culinary skills and succeeded cooking a great ethnic meal at the Sept 28th PTSA-sponsored Cooking Class.

Click here to view a video recap of the class in the Oct 4th edition of The Sage News video broadcast.

Way to be your B.E.S.T. Bobcats!

College Application Workshops in Oct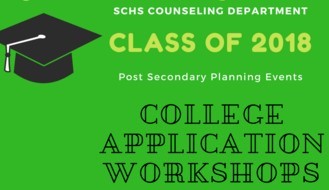 Hosted by the Counselors in the SCHS Counseling Office:
10/11 (PSAT Day) Multiple Workshops
10/26 Common App Workshop (Lunch)
See Counseling Dept Website for more details
Parent Info Night - 10/18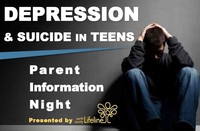 DEPRESSION & SUICIDE IN TEENS:
Parent Information Night
Wed., October 18, 2017
6:00 pm at SCHS Cafeteria

Presented by North County Lifeline.
View Event Flyer Here.
Find out the warning signs of depression & understand depression is a treatable illness
Gather information on how you can help your student or other teens that you know
Learn the "ACT" (Acknowledge, Care, and Tell) message, to promote safety and help-seeking behaviors
For questions or more information, please contact Jolene Balancio at jbalancio@nclifeline.org
Parent-Saff Book Club - 10/19
Join us for our next
Bobcat Parent-Staff Book Club!

Thursday, October 19 from 6:30-7:30
in SCHS Cafeteria

Start reading the book now:
"Grit: The Power of Passion and Perseverance"
by Angela Duckworth (click book title above to order)
Sign-up Today at sagecreekhs.carlsbadusd.net/bookclub




Program Sponsored by PTSA
Reflections Art Entries Due - 10/20
Bobcats Students - Tap into your creative side and enter the 2017 Sage Creek PTSA Reflections Art Contest!

All Sage Creek students are invited to participate - it's as easy as 1-2-3!



(1) Reflect

- Reflect on the Reflections Program theme: Within Reach
(2) Create - Select an arts category and create an original work based on this year's theme: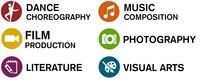 Only new and original work inspired by the theme Within Reach will be accepted.
Students may enter in one or more of the creative arts categories; one entry per category.
Please follow the General Rules for Participation and the Category Rules.
(3) Enter - Submit entry form and original work to SCHS office by Friday, October 20th @ 3:00 PM RECOGNITION AWARDS
All participants will be recognized by the Sage Creek PTSA, and the top awarded entries will represent SCHS PTSA at the Council and District levels, with the opportunity to advance to the California State and National PTA levels.
Paint Night for Parents - 10/27
The SCHS VAPA Department invites Parents to Paint Night!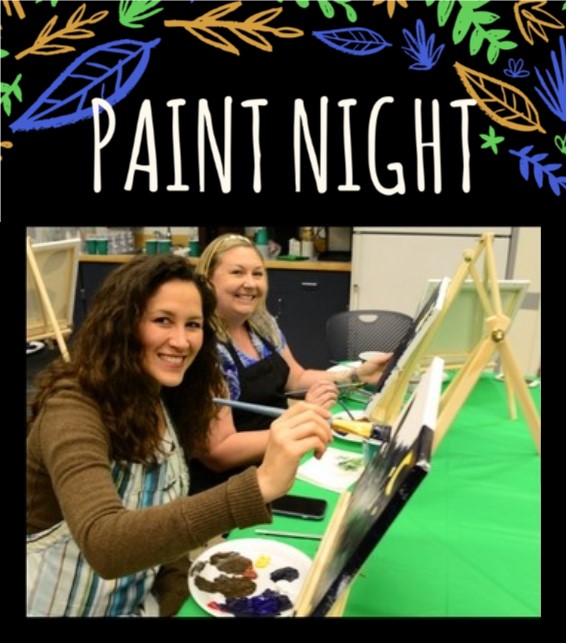 At this evening of guided art instruction with Sage Creek HS Art Teachers, Ms.Burroughs and Mrs. Herrick, you will create an amazing Dia de Los Muertos themed painting! View Paint Night flyer.

Get your Tix Today for:
Friday, October 27
6 PM- 9 PM
@ The Green Dragon Tavern
6115 Paseo Del Norte,
Carlsbad, CA 92011

► Click here to purchase tickets through the SC Foundation today!
Earn $ for SCHS thru Everyday Shopping
Learn exactly how you can earn money for SCHS through your every day shopping at sagecreekhs.carlsbadusd.net/fundraising

Benefit Mobile Phone App
Download & use the Benefit App during checkout at 100s of retail stores or online and a percentage of your purchase is donated to SCHS PTSA!



Ralph's Reward Card can be linked to SCHS with Ralph's Community Contribution Program, and Ralph's will donate 1-4% of purchases to SCHS PTSA. Must re-regsiter your card every Sept.



​Amazon.com Shopping Rewards
To shop and earn money for SCHS PTSA using Amazon.com, simply access Amazon through this specially encoded link: Amazon.com for SCHS PTSA
You can Still Join PTSA!
Did you enjoy the PTSA-sponsored Student Cooking Class, the "Secrets of Success" program, or the Military Career Chat? Did you know that PTSA will be offering a Student Grant Opportunity for Student PTSA Members who are interested in doing a project that will benefit our community?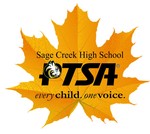 Fall Memberships for the Parent Teacher Student Association (PTSA) are still being accepted.



Please visit

ptsa.sagecreekhs.com

to join online. Packages are available to make joining easy!
College Visits @ SCHS - Now through Nov
Juniors & Seniors can meet representatives from Colleges across the nation right on our SCHS Campus!

Just logon to Naviance to sign up & reserve your spot.

During this week of Oct 9-13 alone, you can meet:
College Apps Academy for Seniors

Join the Carlsbad Educational Foundation (CEF) for their College Apps Academy to learn more about looming UC, Cal State and Common App deadlines and how to get into the school of your dreams! Visit www.carlsbaded.org/college-apps-academy to register today, or for more info about this program that runs on Thursdays at 2:45 in SCHS Library.
Science Olympiad - Get Involved
Want to share your love of science, math, or engineering? Carlsbad Educational Foundation (CEF) has an opportunity for you! Join Science Olympiad - a national program that promotes learning through hands-on, competitive, and fun science and math events. To learn more about it, check out the attached links: For (students/parents) and (coaching/volunteer opportunities). If you have any questions or would like to discuss coaching opportunities, please contact Karen Lopez at karen@carlsbaded.org.
10 Opportunities to Win through CEF
Buy just 1 ticket from the Carlsbad Education Foundation (CEF) and you get 10 opportunities to win on November 2nd!

Grand prize: One-week Kauai vacation, plus $2,000 Visa gift card.

First prize: One-week Mexico vacation and eight other great excursions!

Your $100 donation directly supports STEM and music in all Carlsbad Unified School District schools!
Parent Webinars from College Board
College Applications 101
Thursday, October 12, 2017 @ 4 p.m.