Dear
BOBCAT
Nation,
A key element of our campus mission is to get students excited about
Science, Technology, Engineering, and Mathematics
. This ambition initiated with the work done by the original design team and has been carried out by our committed staff. To this end, the
Biomedical Science
and
Engineering
programs are recognized as signature programs of our campus, with nearly 50% of our student enrolled in either program, and I am happy to announce that we have two new team members excited about teaching the upcoming courses:
Mrs. Bachman
, who is currently teaching Biology, will teach the
Medical Interventions
class beginning next academic year. As noted on the PLTW webpage, "students in this class follow the life of a fictitious family as they investigate how to prevent, diagnose, and treat disease. Students explore how to detect and fight infection; screen and evaluate the code in human DNA; evaluate cancer treatment options; and prevail when the organs of the body begin to fail. Through real-world cases, students are exposed to a range of interventions related to immunology, surgery, genetics, pharmacology, medical devices, and diagnostics." The Medical Interventions class the the third of 4 classes in the Biomedical Science elective pathway.
Mr. Fieberg
, who has been teaching Physcis, will teach the
Principles of Engineering
class beginning next school year. As noted on the PLTW webpage, "students in this class, students explore a broad range of engineering topics, including mechanisms, the strength of structures and materials, and automation. Students develop skills in problem solving, research, and design while learning strategies for design process documentation, collaboration, and presentation."
Both Mrs. Bachman and Mr. Fieberg will continue to teach classes in the science department.
I invite you to view two great videos on our Biomedical Science and Engineering elective pathways:
sagecreekhs.carlsbadusd.net/stem
Sincerely,
Principal, Sage Creek High School
eBook Checkout:
by Ms. Asker, Librarian
Did you know that you can check out eBooks from Sage Creek Library? Over 900 eBooks are available, including many class novels that are required reading in English class. Anytime! Anywhere! It is as easy as 1-2-3!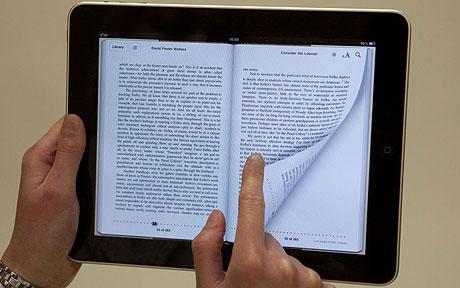 1) Set up your device:
Download & install the app called Follett BryteWave from the App Store or Google Play
Open app
Enter your Username (your student ID number)
Social Media Awareness Symposium 3/26
Thursday March 26th at 6:30pm at the Sheraton Carlsbad, Senator Patricia Bates, CUSD, CPD and the Carlsbad Unified Council of PTAs will present an Social Media Awareness Symposium. View flyer.
It will feature speakers from Facebook and Instagram giving info to parents on how to stay engaged with your students who use social media, representatives from the District Attorneys office who will speak on the consequences of making internet threats and social media bullying and much much more. A great event full of information for all parent and students.
Summer Job & Volunteer Opportunities Fair: Mon., March 30 @ Lunch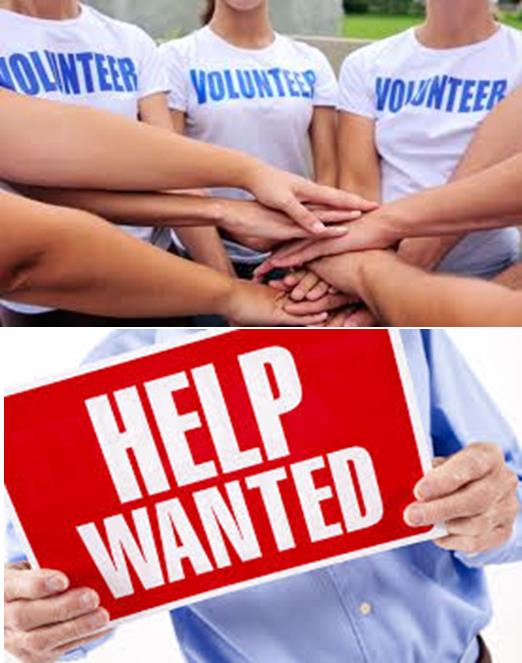 Does your student want to make some extra money this summer or volunteer so they can help someone, build their resume, explore their interests, & earn community service hours?


WHAT & WHEN:

All Bobcat Students will have the opportunity to meet representatives from organizations with job, volunteer, and academic opportunities on Mon, March 30 at Lunchtime in our Acadmic Mall

PLAN AHEAD:

Click here to download a flyer to see list of representatives coming to our campus, which can help you plan ahead for the Job & Volunteer Fair by targeting which reps you want to meet, and find their available opportunities for you.
Coffee with the Principal - Wed. April 1

& PTSA General Assoc. Meeting
Join Mr. Morales at
8:30 AM on Wednesday, April 1st
in the Cafeteria for coffee and enlightening conversation to
get the "inside scoop" about:
The State of Our School
Upcoming housing developments & projected enrollment impact
Plans for mitigating traffic flow as we experience growth over the next two years
The event will also include an election by the PTSA General Association of the Executive Board for 2015-2016. All members are encouraged to attend.
Go to the
sagecreekhs.carlsbadusd.net/ptsa
to view the Nominees for Officers of the 2015-2016 PTSA Executive Board at Sage Creek HS.
Computer Technology & the Arts Career Event
Friday, April 17, 2015 in the Bobcat Arena

FREE Exciting evening event with incredible opportunities,
impressive panelists, and delicious refreshments


Lineup:

5:15 PM Meet & greet Reps from Art & Technology Schools
6:00 PM Professional Fashion Show featuring our own
Bobcat Students & Produced by VixenSD.com
6:30 PM Career Panel presentation
7:30 PM Open Tables for Questions


Who You Can Meet & What You Will See:
Gaming Guru & Studio Head from Sony Playstation
Animator from Cartoon Network & Warner Brothers Studio
Founder of Fashion Week San Diego
Actor & Filmmaker from The Social Network, iCarly, & more
Many reps from art schools and technology schools
Student Art and Architecture exhibition

*Families from all Carlsbad schools are invited to this
SageCreek High PTSA-Sponsored Event
Special CUSD Board Mtg: Mon, March 30
The CUSD Board invites parents, employees, students, and interested residents to attend this Special Board Meeting - Monday, March 30th @ 4:00 PM at CUSD District Office.

This Study Session is designed for members of the community to provide and listen to input around CUSD's 2015-16 performance goals and metrics.

If you have not had a chance to take our stakeholder survey, please click here to give us your feedback.
Celebrate Carlsbad Day

@

Legoland-

Apr 25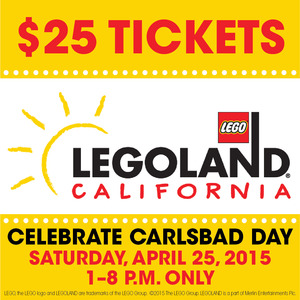 Celebrate Carlsbad Day™ at LEGOLAND® tickets are on sale now at
www.CarlsbadEd.org
(tickets will be emailed to the purchaser).
Tickets are also for sale at all elementary schools and outlets listed on the
attached flyer
.
These specially priced $25 tickets are for Saturday, April 25th only from 1:00 to 8:00 pm. Celebrate Carlsbad Day is Carlsbad Educational Foundation's largest fundraiser to help fund science initiatives district-wide. Ticket sales help raise funds for our science programs and earn credit towards LEGOLAND field trips for all 5th graders.
Join us for school performances from 3:00 – 5:00 at the stage in Miniland, USA. Sage Creek students will be performing!

Please share this opportunities with EVERYONE you know who's within driving distance to LEGOLAND (friends, family, co-workers)!

Families can buy tickets and donate them to military families or others that might not have the ability to purchase them on their own! This is a great idea for families that own annual LEGOLAND® passes! Just make that note in the 'Comments' section.
UCSD Career Internship for HS Students
The UCSD San Diego Supercomputer Center, in collaboration with UCSD campus departments, is proud to offer a unique volunteer high school internship opportunity (

June 22 - August 14, 2015 for eight weeks)

. Students will be able to explore a broad range of fields, such as marketing and the use of social media, business analytics, hospitality services, online content development and much more, all while gaining valuable and perhaps life-changing experience. Review the internship opportunities listed at the link below and submit a separate application for each opportunity that may interest you. All applications must be submitted via US Mail no later than March 31, 2015.

Complete internship information and application forms can be found at
education.sdsc.edu/studenttech/?page_id=678/
Video & Essay Contest for Students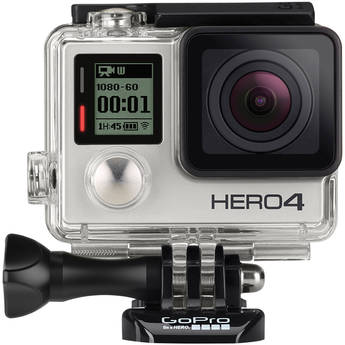 Does your student want the chance to
win up to $1,500 in prizes including a GoPro® Black Edition Hero4 Video Camera?
Now through April 30, the
Natural High Organization's Contest
will give students a chance to win & to express themselves:
Every day, youth are bombarded with mixed messages about drugs and alcohol. At Natural High, they believe in a new social norm – one that empowers us to pursue our passions, and live a life we love, free from an artificial high.
Through making a video or writing an essay, "Natural High" Organization wants you to show them how you're living a naturally high lifestyle and how it's helping you live a life you love. For details, please go to:
naturalhigh.org/contest
CEF High School Summer Academy Now Open for Registration
Do you need more room in your school schedule to take the classes you want? Earn summer credits for more scheduling freedom during the school year! High School Summer Academy courses are WASC accredited and taught by credentialed teachers. [
Download
list of available classes
.]
Register for High School Summer Academy Classes now at
www.CEFAcademy.org
!
Learn Something New & Help SCHS PTSA WIN a Prize!
Thanks to a new contest sponsored by the California State PTA and Full Circle Fund, whenever parents complete a lesson on
Ed100
, you earn a ticket in the drawing for the benefit of our school's PTSA.
The drawing will be held April 27, 2015.
Go to Ed100.org to sign in and start earning those tickets! Whenever you finish reading a lesson, remember to click the "done" checkbox or click the ticket image to claim your entry for that lesson.