Dear Bobcat Nation,

While the future Performing Arts Center is not scheduled to break ground until December of 2015, the Sage Creek staff has reached out to parents, students, and other Visual and Performing Arts specialists to gather input on selecting one of the three great design options. The goal of the Sage Creek team is to select a design that is functional for performing arts shows, offers robust options for instructional purposes, and flows well with the existing architectural design. The future Performing Arts Center will be situated at the main entrance to the campus and is projected to cost $9 million.

Take a look at the renderings provided by each architect firm below.

Go Bobcats!
J. César Morales
Proud Principal, Sage Creek High School
Imagine the SCHS Performing Arts Center
Read more about these renderings in
The Coast News
.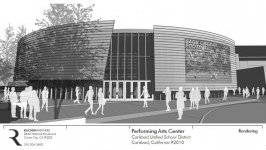 Teen Driving Seminar Recap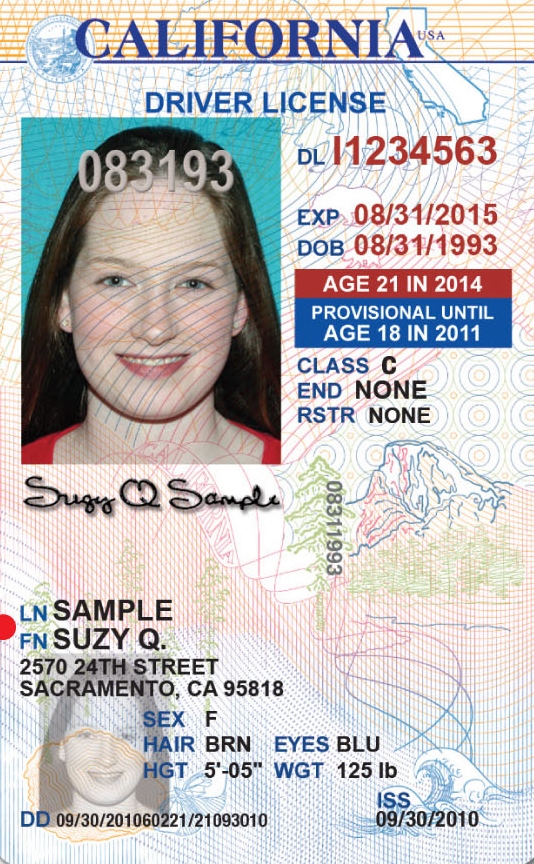 Thanks to the many SCHS students and families who attended the PTSA-sponsored "So You Want To Drive?" Seminar last Wednesday evening!

CHP Officer Bettencourt and Safety Expert Monica Zech presented important information on the Graduated Driver's License and key considerations to enhance safety of our new teen drivers.

For more information on licensing and safety please click the links below:
DMV for Teens: www.dmv.ca.gov/coi/teen/teen.htm
CHP Smart Start: www.chp.ca.gov/community/startsmart.html
Impact Teen Drivers: www.whatdoyouconsiderlethal.com
Speaking of Safety - Monica Zech: monicazech.com/
Congrats to our talented Theater Students!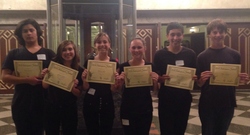 Congratulations to our talented theatre students! Skyler Beckett, Juliette Evans, Raya Hoseini, Karina Hull, Spencer Stein AND Madison Surrency earned 2nd place at Shakespeare Festival in Chatsworth on April 5 for their scene from Hamlet. On April 21, they were honored at the "Salute to the Winners" at the Warner Grand Theatre in Los Angeles! Way to go!
Summer Job & Volunteer Fair for Students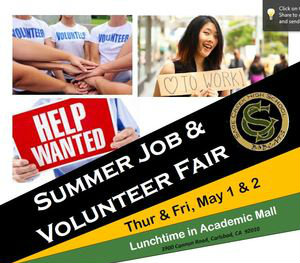 The SCHS PTSA is coordinating an On-Campus Job & Volunteer Fair where students can learn about summer opportunities.

Does your student want to make some extra money this summer or volunteer to complete their required community service hours for school?
Thurs & Friday, May 1 & 2
During Lunchtime in the Academic Mall
Students can stop by our Job & Volunteer Fair to meet with employers from places like Park & Rec, the library, Baskin-Robbins, Chick-Fil-A, Nonprofit agencies, and many more!
Please contact Mimi Kim at mimi@oliveusfarms.com for questions.
Bobcat Athletics Report
8-0 (W) - Boys Baseball @ Mission Vista on 4/22/2014
2-1 (W) - Boys Volleyball @ Mt. Carmel on 4/22/2014
2-0 (W) - Boys Volleyball vs. La Jolla on 4/18/2014
2-0 (L) - Boys Volleyball vs. San Dieguito Academy on 4/17/2014
Music for Hope Concert: May 3 @ 5 PM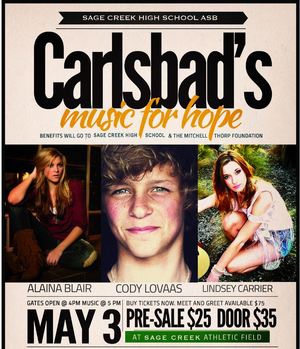 SCHS ASB is hosting a benefit concert with the Mitchell Thorp Foundation on May 3, 2014 at 5 PM.

Working with MTF, Sage Creek ASB will help Kassandra Longoria, who is a CHS student with non-Hodgkins Lymphoma.

The concert features our own Carlsbad performers: Alaina Blair, Cody Lovass and Lindsey Carrier.

Click here to buy your ticket today! Pre-Sale $25, Door $35, Meet and Greet available for $75.

Hamburgers, hot dogs, concessions, Flippin Pizza, & Kona-Ice treats will be sold onsite!
Save the Date - Sage Creek Showcase 5/29
Look for more information coming soon on the 2nd Annual Sage Creek High School Showcase on the evening of Thursday, May 29th

It will be an exciting celebratory event for the families of both current 9th grade students and our new incoming 9th grade students!
E-Cigarette & Vape Pen Seminar 4/25
Valley Middle School PTA invites parents to a Friday, April 25th presentation from the Vista Community Clinic on vape pens/e-cigarettes and the health risks and policy issues involved with them.
There will also be a discussion on the many things that vape pens are used for beyond the nicotine e-juice. Information is on current drug trends and what is showing up in younger age groups.
Location:
Valley Middle School Library, 1645 Magnolia Ave.,
Time:
8 AM (Please check in at the front desk)
RSVP
to Rosemary Eshelman, Student Services Specialist at
reshelman@carlsbadusd.net
.
San Diego National College Fair 4/23
The San Diego Convention Center is the site for National College Fairs in San Diego Wednesday, April 23, 9:00a.m.-12:00 p.m. and 6:00-8:30 p.m. For details and information on how to register for the event, visit
www.nacacnet.org
.