A Note from Nikki Silvestri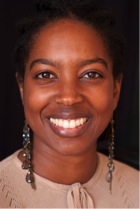 Spring is a time for fresh starts and renewal. In March, we seized that energy as we focused on honing Green For All's goals and objectives for the coming year. Meanwhile, we continued to influence policy in D.C., working with the Congressional Progressive Caucus on its budget proposal and with the White House on its climate resilience initiatives. And around the country, we advocated for water infrastructure investments that strengthen local economies. We also kept a drumbeat going through appearances on MSNBC's Melissa Harris-Perry and Karen Finney shows, where we discussed food justice and underscored the need to protect communities from climate pollution.

I'm deeply grateful for your support for this work, and in the coming months. I wish you a joyful and abundant spring season.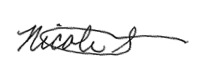 ---

GREEN FOR ALL IN THE NEWS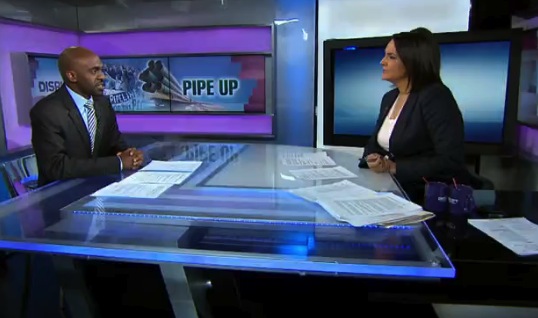 GFA's Michael Blake discusses the Keystone XL pipeline on MSNBC's Disrupt with Karen Finney
March 9 – Michael challenges the Keystone XL pipeline on a Disrupt with Karen Finney segment, drawing attention to the many environmental risks the pipeline brings, and calling instead for a focus on real solutions like clean energy.

BET.com commentary: Black and Green
March 28 – In Nikki's first BET.com commentary, she shares recent discoveries about her African heritage, and talks about the historical connection between African Americans and the natural world. The environment has long been a part of who we are and everything we do, she argues, and Green For All's work to protect both people and the planet reinforces that.

Nikki Silvestri talks food justice on MSNBC's Melissa-Harris Perry
March 1 – In response to a much-anticipated nutrition fact label reform, Nikki joined a Melissa-Harris Perry segment, elevating the issue of food insecurity among African Americans, as well as a lack of access to healthy food. Nikki emphasizes the need for holistic solutions to address these key issues.

---

ADVOCACY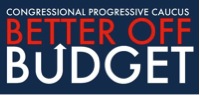 GFA provides policy analysis for The Congressional Progressive Caucus' Better Off Budget
March 12 – For the third year in a row, GFA endorsed and promoted The Congressional Progressive Caucus' alternative budget. For the past several years, the CPC has released an alternative budget as an antidote to the offering released by the House Budget Committee, which inflicts damage on hard-working families through austerity. The Better Off Budget restores our economy to its full potential by creating 8.8 million jobs by 2017 and reverses harmful cuts that have hit working families the hardest. At the request of the CPC, GFA provided policy recommendations and impact statements on how clean energy and clean water policies laid out in the CPC's Better Off Budget would impact the lives of everyday families and the nation's economy. Our policy recommendations and impact statements

will help build support for the budget leading up to the floor vote in April.

GFA joins launch of White House initiative aimed at empowering communities to prepare for the effects of climate change
March 19 – GFA joined over 150 officials from federal agencies, private industry, and state and local governments for the launch of a new initiative from the White House that will use essential government data to better help communities prepare for and anticipate climate risks. The Climate Data Initiative combines two Presidential priorities, Climate Preparedness and Resilience and the White House Open Data Initiative, which seeks to get more federal data into the hands of everyday people. The administration also unveiled the Climate Communities Partnership, which will focus on coastal flooding and sea level rise, and detailed several public-private partnerships committed to helping the resilience effort. Information for the initiative is housed on a new climate portal. This tool will add to existing resources GFA will disseminate to relevant stakeholders.
---

STATE AND LOCAL INITIATIVES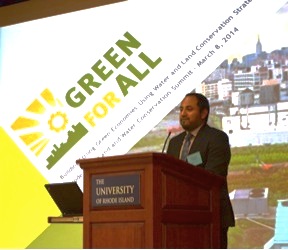 Senior Associate Alvaro Sanchez Sanchez delivers keynote at the Rhode Island Land And Water Conservation Summit


March 8 – Senior Associate Alvaro Sanchez Sanchez addressed a crowd of more than 300 land and water conservation stakeholders at this year's Rhode Island Land and Water Conservation Summit. Alvaro's keynote focused on broadening the support base for land and water conservation by reaching out to low-income communities of color that share sustainability values with traditional environmentalists. He also discussed how a community benefits framework can help broaden the base of support for environmental initiatives by highlighting the economic and social wins associated with environmental projects.
EPA Region 1 and the Massachusetts Workforce Alliance host a conversation with GFA
March 5 – Senior Associate Alvaro Sanchez Sanchez was a featured speaker at a meeting hosted by the U.S. EPA Region 1 office and the Massachusetts Workforce Alliance. The event, titled Driving Demand for Green Infrastructure: A Workforce for Stormwater Solutions brought together key government, non-profit, and economic development stakeholders to discuss how to grow demand for green infrastructure in Massachusetts.

Alvaro Sanchez Sanchez meets with Rhode Island green infrastructure leaders
March 7 – Alvaro joined Meg Kerr with the Rhode Island Land and Water Conservation Partnership and Sheila Dormody, Director of Sustainability for the City of Providence, for a tour of Providence's green infrastructure projects. At a meeting of 30 of Rhode Island's land and water conservation leaders, Alvaro shared best practices in green infrastructure. Finally, Alvaro met with staff at the Rhode Island Foundation, the van Beuren Charitable Foundation, the City of Providence, and the City of Newport, to talk about green infrastructure as an economic development initiative.