Falling Leaves, Growing NEST
Hi NEST Fan!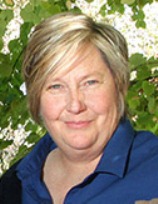 Fall is definitely in the air. I can tell because I have to navigate spider webs amidst the brambles when reaching for a plump blackberry. I always feel a mixed blend of excitement (I love fall!) and sense of loss (my access to fresh local berries ends). September means back to school for many and is the perfect time for NEST members to call us to assist with any winter-prep tasks.
We have so many great things planned this fall, let's get started!
First, help us welcome Alyssa Foland, our 2013/2014 Americorps member. Through July
2014
, Alyssa will be your point of contact for the member and volunteer services that Cameron has coordinated so well. Cameron will continue with us as a part-time Tech & Donor Associate (Yay!). Read more about Alyssa below.
I am excited to announce that beginning October 1st, NEST's membership options will expand to include an associate membership level. Our new membership level will be called NEST Builders and will be for NE Seattle residents who want to grow older thoughtfully and in community, but who currently don't want access to NEST vendors and volunteers. To date, NEST Builders have been donors who supported NEST financially, but have not participated in member activities. As members, NEST Builders will be able to participate in ALL enrichment activities such as potlucks, educational seminars, outings to plays, musicals etc., special interest groups, and more. We will send you updates on becomming a NEST Builder, so please keep an eye out for news on this opportunity.
Finally, let's connect, have fun and strengthen our communities at the same time. While there are many excellent activities happening during September and October, I especially want to draw your attention to two events. First, please save the date for our first Dine Out Together NE Seattle event on Thursday, October 24th. Look for more information from us next month. Secondly, Trudy James, retired hospital chaplain is facilitating a great workshop, Harvesting our Wisdom, for volunteers and members is on Saturday, September 21st, 10:00 AM - 1:00 PM at the NEST office.

As always, there is more information on these and other events below. Be sure to check out the links to videos and articles in the Last Chirps section at the very bottom. Let us know which, if any, of these you find these interesting.
In the spirit of community,


Judy
Introducing our new Americorp Member Services Coordinator:
We are very excited to welcome our new Member Services Coordinator AmeriCorps starting at the beginning of September. To allow everyone to get to know Alyssa a little bit better before she starts answering your phone calls and replying to your emails, we sat down for a short interview:
Cameron Martin
:
Alyssa, you just graduated from college at Central Washington University, what did you study there?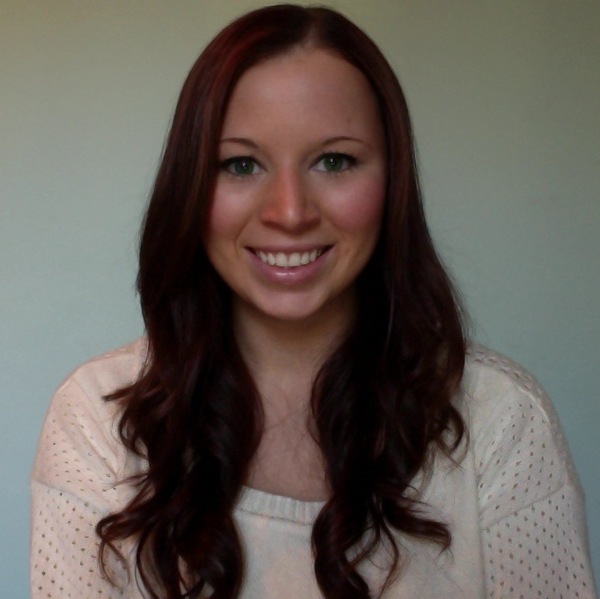 Alyssa Foland
:
I majored in English Language and Literature with a specialty in writing and I minored in 'women's and gender studies' and 'communications.'
CM
:
Very exciting, congratulations! As a veteran AmeriCorps member, fresh out of college, I know there were quite a few things I was excited to get back to after spending years in rigorous study, and required reading, etc. What sort of hobbies or activities are you looking forward to with the extra free time you'll have?
AF
:
College was a joy and taught me many great lessons during my four years there; however, being in school often required me to put my favorite things aside. I am most looking forward to getting back into my music—playing ukulele and singing—reading new books and re-reading some favorites. Required reading has its own charms but there's something very cathartic about reading a book of your choosing.
CM
:
I couldn't agree more. Alright, let's talk NEST. As an organization, we are really bringing together all different generations. What do you see as the benefit of older and younger people working together?
AF
:
Speaking from a younger person's perspective, I know my generation can sometimes overlook the fact that the here and now is not all we have to learn from. There are many generations before us that helped get us to this place. Younger and older people working together is great because they can both get different perspectives, share ideas and create relationships that may have never been thought possible without the opportunity. Working together fosters bigger and better possibilities for both young and old.
CM
:
And what are you looking forward to as you move into this next chapter of your life, post-graduation?
AF
:
This part of my life is a transition. I am moving to Seattle out of the Wenatchee Valley and beginning a new job that I hope will point me in the direction of my future career. I am looking forward to the unknowns, the lessons I will learn throughout the next year. I am finally able to truly practice the skills I have gained throughout the last four years in school and cannot contain my excitement. It's time to take a deep breath and embrace everything life has to throw my way.
CM
:
And we couldn't be more excited to have you. Thanks for the sit down, and Welcome to NEST!
Sunday, September 8th, 5:00-7:00pm:
Monthly Potluck at Homestreet Bank. This potluck will be held at Homestreet Bank located at 8200 35th Avenue NE. Please bring a dish to share. (Members Only)
Wednesday-Thursday, September 11th-12th:
Working Together for Elder Friendly Futures, A UW Gerontology Conference. Topics range from aging in place, the state of science for Alzheimer's and cognitve decline, to the Affordable Care Act. NEST Executive Director Judy Kinney will be presenting. Registration is now open at www.elderfriendlyfutures.org
Saturday, September 21st, 10:00am - 1:00pm:
HARVESTING OUR WISDOM, Listening for wisdom in ourselves and each other. $20 includes a delicious lunch. Faciliated by Trudy James. Trudy is a retired hospital chaplain who has spent many years listening and teaching people how to listen well to each other. She facilitates workshops and retreats with skill and humor. Her business is called Heartwork, Learn more about it at her website. Limited to 15 people. To reserve a spot or ask questions, call the office at 206-525-6378. (members and volunteers)
Thursday, September 26th, 10:00am-11:30am:
**NEW GROUP** Congenial Conversations. NEST is starting a new group! Want to build more relationships and share more experiences with NEST members? Here is your chance. Join this monthly group focused on learning about each other and growing older together. The topics will change each month with the host of the conversation. To start us on this adventure, NEST member Shirley Cross and volunteer Dolores Rossman will facilitate the first conversation. The topic is: "Positive Ideas for Graceful Aging." If you would like to join the group, call the NEST office. The size of each group is limited to 6 people. We will have a waitlist based on who calls first to reserve a spot. To make a reservation or ask questions, call the office at 206-525-6378. (Members Only)

Friday September 27th, 7:30pm-9:00pm:
The Future of News in the Digital Age. A panel discussion with Q&A session at town hall. Tickets are $5 and can be purchased by calling (206) 652-4255, or clicking here. Purchase your own tickets, call us if you would like a ride, and we can group people together. (Members only)
Sunday, September 29th, 3:00-4:30pm:
How the New Health Insurance Exchange Works, and the impact on Seniors. Presenter: Carolyn Smith, Washington State Office of the Insurance Commissioner. Wedgwood Community Church, 8201 30th Avenue NE.
Monday, September 30th, 2:00-3:30pm:
NESTcafé Returns! with a presentation and conversation on Buddhist Insight Meditation and the Psychology of Spirituality led by NEST volunteer Joe Pearl, Ph.D. This is a FREE event Open to the Community, held at the Magnuson Park Brig in room 406. Please call if you need directions. (Community Event)

Tuesday, October 1, Around 5pm:
Volunteer Happy Hour! It is time for our quarterly happy hour for volunteers. Look to your email in the coming weeks to recieve more information on the place and time.

Saturday, October 13th, Time TBD:
NEST Information Session. Share this with any friends, and neighbors that may be interested in joining NEST as a member, volunteer, NEST builder, or more.

Thursday, October 24th, 5:00pm:
Dine Out Together, Northeast Seattle. Join us for a night out supporting local NE Seattle Restaurants that give back to their neighbors. Up to 10% of the proceeds of the night will be donated to NEST.

Sunday, November 10th, 2:00-3:30pm:
Evaluating the Health Care Exchange - the first month. Join the conversation on evaluating the first month of the health care exchange, and concentrating on the impact of the Health Care Law on Seniors, Medicare and how to access current and future benefits. Wedgwood Community Church, 8201 30th Avenue NE.
Ongoing Member Groups:
Fridays, 10:30am-12:00 pm:
Caregivers Support Group, lead by volunteer Julia Devin, will be held at the NEST office. Come enjoy a great space to connect with other members who are supporting a loved one who needs care. If you are interested in joining, please contact the NEST office at 206-525-6378. (Members Only)
Thursdays, September 5th and 19th , 2:00-4:00 pm:
The NEST book group is starting Wendy Moore's book: How to Create the Perfect Wife. This is the story of a young, 20 year old man who, despairing at finding no appropriate wife, adopts 2 young girls and tries to educate them to be proper wives. This group focuses on books that raise current issues that may help us understand our changing lives and culture. The group meets at a member's house every 1st & 3rd Thursday from 2pm-4pm. Call the NEST office if you would like to join, and we will share more information with you. (Members Only)
Last Chirps