| | | |
| --- | --- | --- |
| News & Insights from Broadscale Group | June 2016 | |
Friends,

In the two decades I've worked on transformation in energy, transportation, and business generally, I can't remember a more exciting - and volatile - time.

GM, Toyota and Apple are among the global powerhouses that have placed big bets on ride-sharing and autonomous vehicle start-ups, while the electric vehicle industry has gotten an historic boost from Tesla's 375,000 pre-orders for its Model 3 Sedan.

And consider this: Uber just raised $3.5 billion from the Saudis at a $66 billion post-money valuation, making it worth more than the largest U.S. auto manufacturers.

Broadscale is excited to be in the thick of this change…
---
Uber, Parkmerced, and Broadscale launch Car Free Living program











We're honored and excited to have established a first-of-its-kind partnership with Uber to bring Car Free Living, a multi-modal transportation program we developed, to Parkmerced, the largest residential community in San Francisco, and ultimately to communities and developments around the world. The program incentivizes urban dwellers to use public transit and an array of new mobility services instead of a private car – benefiting residents, property owners, and cities at large.

Uber is the first Platform Partner of Parkmerced Labs, a joint venture between Maximus Real Estate Partners and Broadscale. We'll be testing and developing urban innovations with strategic partners at Parkmerced and then replicating and deploying them globally.

Read Uber's take as well as coverage in Forbes, Fortune, and the SF Chronicle.
---
Broadscale Group speaks at Fortune's Brainstorm E
Fortune Brainstorm E, one of the best events in our field, was held on May 16-17, and we were delighted to collaborate with the organizers as in years past.

I interviewed clean energy pioneer David Crane, former CEO of NRG, on where he sees the field going. Watch the video here.

I also moderated a Smart Cities panel with Glenn Lurie, President & CEO of AT&T Mobility and Consumer Operations; Former Governor Bill Ritter, Founder & Director of The Center for the New Energy Economy; and Eric Spiegel, President & CEO of Siemens USA.

Finally, we held Broadscale's Spring Network Meeting in conjunction with Brainstorm, and had CEOs from five pioneering startups shared how innovations in mobility, energy storage, financing, and energy analytics are changing the landscape.










---
Engie selling fossil assets and investing in renewables

---
Current presents to Broadscale Network
Maryrose Sylvester, President and CEO of Current, powered by GE, presented to our Network earlier this year to discuss the exciting new start up within the 124-year-old GE. Current will leverage GE's Predix software to provide comprehensive energy solutions to commercial and municipal customers.

GE, one of our founding Network Members, also announced it is moving its headquarters to Boston "to be at the center of an ecosystem that shares our aspirations," said GE CEO Jeff Immelt.




bsg




---
Last month, I co-authored a
Fortune piece
with my
Resourcient
colleague Stephen Dolezalek on the energy industry's transition from centralized power to distributed, networked systems that are seamlessly orchestrated by software. The benefits of this shift - economically, environmentally, and socially - will be dramatic.
If you're interested in learning more and exploring what all this means for your enterprise,
let us know
. Ben Rogers will also be at the Edison Electric Institute's Annual Convention in Chicago next week if you want to connect in person.
Onward!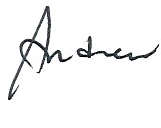 Andrew Shapiro
---