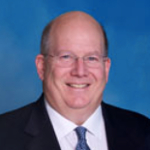 Interview with Marshall L. Summar: "MAPPs in the Rare Disease Space"
When it comes to rare diseases, it's important to find the fastest path and look beyond traditional trial models to meet patients' needs, says Marshall L. Summar, MD, co-chair of the rare disease advisory panel of Patient-Centered Outcomes Research Institute (PCORI) and the Scientific Advisory Committee of the National Organization for Rare Diseases (NORD). He is one of the world's leading authorities on accelerated pathways in orphan diseases and the uses of Real World Evidence in pediatric clinical research.

READ THE FULL INTERVIEW...