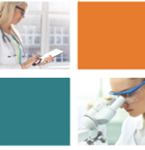 EFPIA Presents on New Data Models: Managing Uncertainty and Leveraging New Sources of Evidence
EFPIA MAPPs was represented at the Better Science, Better Health conference by Sabine Atzor, Director Regulatory Affairs, part time seconded from F.Hoffmann-La Roche to EFPIA. Her presentation at the conference, as well as those of other participants, are now available for download.

DOWNLOAD SABINE ATZOR'S PRESENTATION...

ACCESS ALL EVENT PRESENTATIONS...