When combat medic Ronald Amador came home from his tours in Iraq and Afghanistan he was suffering from severe PTSD leading to several medical issues and eventually homelessness. After struggling for many years with the VA, the Veterans Legal Advocacy Project at CLSMF was able to secure 100% disability benefits for Ronald putting him on the path to restoring his life.
With a reported 57,000 veterans nationwide - 8,500 in Florida - facing wait times of 90 days or more for initial visits to receive medical attention, it is no surprise that on this July 4th soaking up some sun is one of the last things on their minds.
VA Healthcare Scandal Only Tip of the Iceberg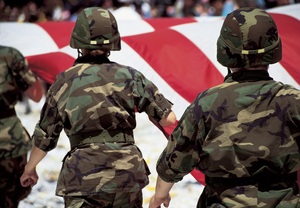 CLSMF Executive Director Bill Abbuehl recently wrote a letter to the editor of the Daytona Beach News-Journal highlighting how legal aid is meeting the needs of our Central Florida Veterans by fighting for their benefits and appealing denials before the VA.

This letter was in response to
Senator Nelson's op-ed
where he expressed outrage at the reports that at least
40 veterans died
waiting for healthcare service at a VA facility in Phoenix.
As Abbuehl points out, the healthcare crisis at the VA is only part of the problem. Denial of benefits can impact every aspect of a veterans life. Often legal aid is the solution to break through the bureaucracy to secure benefits that lead to a more stable way of life for veterans and their families. Further reading on the VA and the impact of legal aid can be found in The Hartford Courant article Legal Aid can Slice Through Veterans' Benefits Backlog.
---
CLSMF Stands Shoulder-to-Shoulder with Veterans
---
Reaching More Veterans



In 2013, CLSMF helped 567 veterans with various legal issues and achieved positive outcomes in 82% of cases. The Veterans Legal Advocacy Project has helped more than 180 veterans and obtained benefits exceeding $990,000.​​
To extend our reach to veterans, this year CLSMF is forming partnerships with local agencies through the Supportive Services for Veterans & Families (SSVF) program – designed to reduce and prevent veteran homelessness. CLSMF attorneys will assist veterans with a variety of legal issues including acquiring and maintaining stable housing.

Efforts to attain Medial Legal Partnerships are underway. Through these partnerships we can build strategies to address the needs of veterans and the social determinants of health such as maintaining habitable homes, providing safety from domestic violence and obtaining public benefits. Read more from CLSMF's Public Benefits Unit Leader...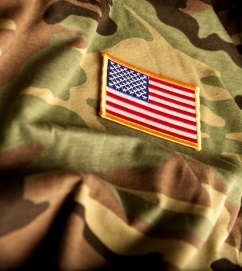 Simple Wills and Advance Directives Clinic for Veterans


When: August 16, 2014,10:00 a.m. - 2:00 p.m.
Where: Double Tree Hilton CB
2080 N. Atlantic Avenue, Cocoa Beach 32931

During this free clinic, veterans have the opportunity to meet one-on-one with legal professionals to prepare wills and advanced directives. Most participants will be able to leave the clinic with fully executed documents. Find out more...
---
Mark Your Calendar!

Eleventh Annual Back to School Bash
When: August 9, 2014,10:00 a.m. - 2:00 p.m.
Where: Ed Croskey Center, 1510 NW 4th Street, Ocala 34475

Thousands of parents and school children attend this family fun day event! School-aged children receive free backpacks loaded with school supplies and have access to free immunizations, school physicals, vision and hearing screening and child IDs.

Jazz for Justice
When
:
October 1, 2014, 6:00 p.m. - 9:00 p.m.
Where
: Leu Gardens,

1920 North Forest Avenue,

Orlando 32803



Save the date for the annual Jazz for Justice event taking place this fall. Information on ticket prices, registration and sponsorship opportunities coming soon.
---
Free Legal Advice Clinics throughout Central Florida

CLSMF's Volunteer Lawyers Project hosts a variety of legal advice clinics throughout Central Florida.Participants are able to receive free legal advice regarding foreclosure prevention, family law issues, landlord-tenant disputes, and consumer issues. For a detailed list of dates, times and locations visit the CLSMF calendar page.

---
Fourth Year of Funding Cuts for Legal Aid in Florida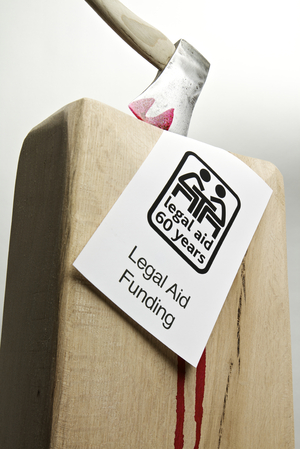 Despite national recognition that legal aid has a positive impact on major societal problems and the communities we live and work in, Florida funding for legal aid organizations has been vetoed again. The two articles below draw attention to the consequences that Governor Scott's veto has had across the state.

Editorial: Shortchanging legal aid — again
Ocala Star Banner - Successful outcomes that result from adequate representation in court routinely preserve families, prevent violence and avoid unnecessary bankruptcies. In a state the size of Florida, there are millions of reasons for the government to invest in legal aid. Read more…

Scott's veto cuts legal aid for civil cases​
Tampa Tribune - State lawmakers passed a law in 2002 to "enhance the availability of civil legal assistance to the poor." But for the past four years, Gov. Rick Scott has decided against funding it — bringing to $7 million the total amount in legal aid he has cut from state appropriations. Read more…
---
Support CLSMF by Becoming a Sustaining Law Firm
If you are a private attorney or law firm, the best way to support access to equal justice in Central Florida is to donate to CLSMF. By making a contribution, you are joining a valued group of supporters who are affirming that equal justice should be a reality for everyone in Central Florida, regardless of their income. Find out more...