CLSMF Celebrates and Honors the Lifeblood of Civil Legal Aid: Pro Bono Attorneys
CLSMF celebrates our volunteer attorneys in October, during National Pro Bono Month, who help ensure that all Central Floridians receive equal access to the justice system.
"If the motto 'and justice for all' becomes 'and justice for those who can afford it', we threaten the very underpinnings of our social contract." - Chief Justice Ronald George, California Supreme Court
A Message from CLSMF Board President and Pro Bono Attorney, Taras Rudnitsky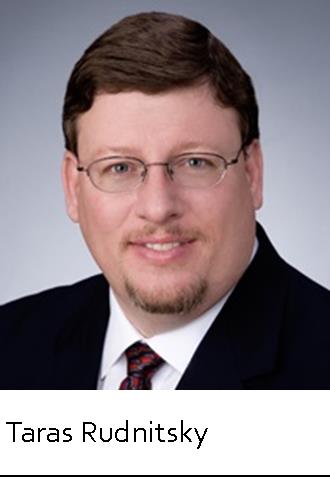 Most low-income Americans cannot afford a lawyer to defend their legal interests, no matter how urgent the issue. Unless they are in a criminal case, most have no access to help from government-financed lawyers either. While the Constitution requires that defendants in criminal cases be provided a lawyer, there is no such guarantee in civil cases.

As lawyers, we are often faced with the reality of spending too much time working and not enough time engaged in the many other demands of an active, well-rounded lifestyle, such as spending time with our families, exercising, vacationing, or engaged in social activities. After balancing the demands of work and personal lives, many attorneys simply do not have the time to provide pro bono legal services.

However, we as lawyers should strive to overcome any obstacles to providing ongoing and meaningful pro bono service, not only because we have a recognized ethical obligation to do so, but also so that we can engage in valuable learning experiences and seize the opportunity to utilize our skills to serve those in need. We should see this need in the gap of justice as a challenge that we overcome together.

The most important reason to do pro bono work is to provide benefit to the community that might otherwise not be available. You have legal and other skills that are in short supply and are in great need. The cost of skilled legal services is very high and beyond the reach of many. The system of public-funding is incomplete. CLSMF is always looking for help from those with legal training. Please consider joining us in standing in the gap for those in need of justice.

Click here to help stand in the gap for justice
---
CLSMF

is Standing in the Justice Gap!
There's a huge gap today between the legal needs of low-income people and the capacity of the civil legal assistance system to meet those needs. There's also severe inequality in funding among states. Without the services of a lawyer, low-income people with civil legal problems may have no practical way of protecting their rights and advancing their interests.

Read more and see why pro bono is more than just the right thing to do. It makes business sense for lawyers and law firms and helps our communities.
---
A Victory for Renters' Rights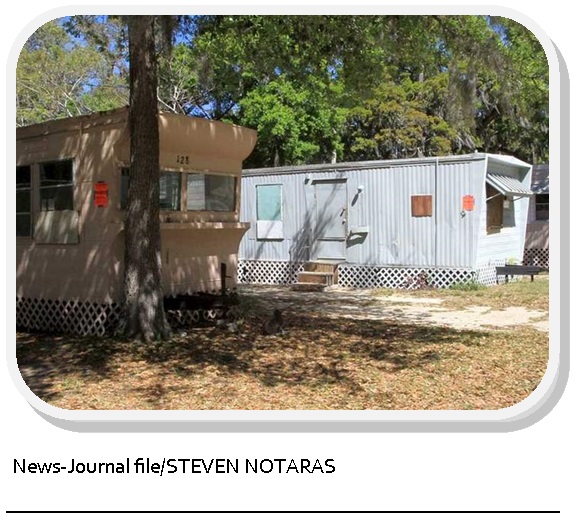 Aloha Mobile Home Park was a 30-unit complex with dilapidated mobile homes, broken windows and doors, compromised electrical and plumbing systems, raw sewage, and rat and insect infestations. The park had deteriorated to a point where the Daytona Police Department targeted it for code enforcement inspections, and called CLSMF's Affordable Housing Project attorney to work as their partner for tenants' right to safe and secure housing.

Through the collaboration between CLSMF and Code Enforcement—a partnership that continues to this day—the City of Daytona assessed over $300,000 in liens against the property to bring the owner into compliance with the law. When he would not, CLSMF's attorney negotiated settlements for the tenants to relocate, including utility transfers, security deposits, and cash settlements that amounted to over $35,000. CLSMF's vital work with this mobile home park helped to protect the rights of dozens of citizens in Volusia County and help them relocate to safe and affordable housing.

Click here to read the full story
---
Central Florida Attorneys Honored at Jazz for Justice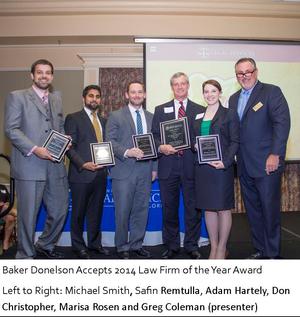 Renowned Orlando Sentinel columnist Scott Maxwell kicked off the 2nd annual Jazz for Justice celebration which brought together over 220 jurists, members of the state bar, business leaders and other guests to honor attorneys who provide free legal services to those in need in Central Florida. With great October weather, guests enjoyed cocktails and hors d'oeuvres on the veranda overlooking Lake Rowena. Guests also enjoyed musical performances by Linda Cole, jazz legend Nat King Cole's niece, and the Greg Parnell Trio, musicians who have shared the stage with many jazz greats.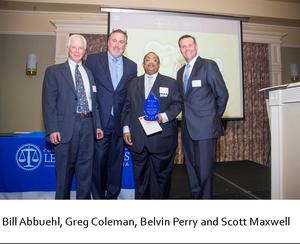 A high note of the evening was the presentation of a Legacy of Justice Award to the recently retired, Honorable Chief Judge Belvin Perry, Jr. of the Ninth Judicial Circuit. During his career his name was synonymous with fair interpretation of the law and ensuring justice was served in our communities. In his role as Chief Judge, Perry's opus is full of milestones and all are reasons worth celebrating.

---
Justice Matters to Me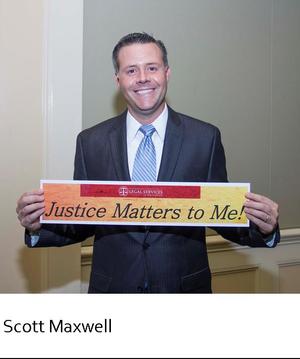 Studies of the ability of low-income people to use the legal system to obtain fairness - to resolve the basic problems that affect their lives - show that 80% of the time they proceed without legal help. People are unable to maintain a place to live, keep their family intact, or keep food on their tables.
Justice matters to CLSMF. Now is the time for action, we want nothing less than to significantly improve the reach and impact of the legal aid services provided by CLSMF, so that more citizens are able to resolve basic legal problems that are profoundly impacting their lives. Because legal aid makes our society more fair, more stable and less costly for tax payers, we need to redouble our efforts to ensure that families are given access to CLSMF's services. Please consider joining us by becoming a volunteer attorney.
Read why "Justice Matters to Me" in the words of CLSMF's Pro Bono Attorney Award winners from Orange, Osceola and Seminole Counties.

Spread the message and tell us Why Justice Matters to YOU on our Facebook page.
---
Why It Is So Hard to Say No to Pro Bono Manager Lena Smith
"The world is moved along not only by mighty shoves of its heroes but also by the aggregate of the tiny pushes by each honest worker." ~Helen Keller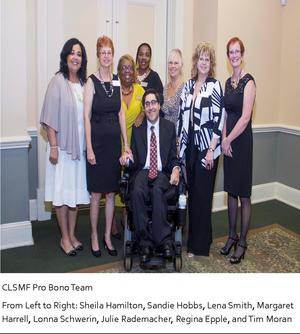 If you are an attorney in Central Florida, chances are that you have received a phone call or an email from Lena Smith, CLSMF's Pro Bono Manager, asking you to take a pro bono case on behalf of a CLSMF client. If you have received one of these requests, most likely you said "yes, of course I'll do it!' Across Central Florida, attorneys say "yes" to Lena's plea for help, not just because they recognize the importance of providing legal services to those who cannot afford it, but because Lena's compassion and commitment is infectious.
Lena's mission is singular – to see the day when no one who reaches out to CLSMF is denied the legal services that they need because there are not enough attorneys to help. As the Pro Bono Manager, Lena coordinates volunteer attorneys in CLSMF's 12 county region. Her work includes connecting attorneys with special skills or interests with the right clients and conducting workshops to train attorneys how to handle typical legal aid cases. Recently, with demand greatly outpacing the number of attorneys who can help, Lena's work has been focused on recruitment and finding creative ways to serve clients more efficiently. For example, Lena partners with law firms to run clinics where attorneys from a law firm are trained on a particular topic, such as drafting wills, and then participate in clinics where they can help numerous clients in one day.

If you are interested in becoming part of Lena's team of talented volunteer attorneys, or if your law firm is interested in developing a pro bono project, email Lena now.
---
"Equal justice under law is not just a caption on the facade of the Supreme Court building. It is perhaps the most inspiring ideal of our society . . . It is fundamental that justice should be the same, in substance and availability, without regard to economic status." - U.S. Supreme Court Justice Lewis Powell, Jr.
---
Forbes Magazine -

The legal profession has long held the professional standard that the pursuit of justice and the practice of law must include providing legal services to those who can not afford to pay. Law firms manage pro bono practices to varying levels of success. But all lawyers understand this underlying ethic to their profession.

In the legal profession, providing legal services to people struggling with criminal legal issues as well as foreclosures, evictions, domestic violence or a variety of civil legal matters, hones the skills of any attorney and provides invaluable service to people in crisis. Expanding on this traditional legal services paradigm, providing legal services to meet the organizational needs of a non-profit has a ripple effect. Read More
---
The Importance of Pro Bono Work in Professional Development
American Bar Association - [T]aking on pro bono matters provides young litigators with the opportunity to do some good in the world. Beyond that, though, there are important benefits to be had that are generally not available to young litigators through traditional work in law firms of any significant size. The strategy of using pro bono work to develop and perfect one's craft as a litigator was established over a century ago. A broader understanding of the law and society can help strengthen an attorney's ability to effectively counsel and be a better advocate for their paying clients. Read More
---
Free Legal Advice Clinics throughout Central Florida

CLSMF's Volunteer Lawyers Project hosts a variety of legal advice clinics throughout Central Florida.Participants are able to receive free legal advice regarding foreclosure prevention, family law issues, landlord-tenant disputes, and consumer issues. For a detailed list of dates, times and locations visit the CLSMF calendar page.
Annual
Free Walk-In Clinic For Civil Matters
When: October 29, 2014,1:00 p.m. - 7:00 p.m.
Where: 128 Orange Avenue, Daytona Beach, FL 32114
In honor of pro bono month,
CLSMF
Volunteer Lawyers Project in partnership with the Volusia County Bar Association will host an Annual Walk-In Legal Advice Clinic at the
CLSMF's
Daytona Beach office
. During the clinic attendees will be able to receive FREE legal advice on most civil matters.
---
Support CLSMF

There are so many ways to support legal aid work. From one-time gifts, recurring gifts, stock gifts, bequests, workplace giving and so much more, let CLSMF help find a giving plan that is right for you! Y
ou can donate to CLSMF's general fund or, if you prefer, you can make a donation to a particular project to help CLSMF with a specific need. Find out more about how we can put your dollars to work to benefit your community through our
tailored giving programs
.
If you are an attorney,
another great way to support access to equal justice in Central Florida other than pro bono work is to donate to CLSMF.
You can donate as an individual or become a Sustaining Law Firm!
Find out more...
Another easy way to support CLSMF is to shop on Amazon Smile. If you already make purchases on Amazon.com, then check out the version of the site that gives for every dollar you spend. Now that's shopping smart! Visit the website today and
get started.
By making a contribution, you are joining a valued group of supporters who are affirming that equal justice should be a reality for everyone in Central Florida, regardless of their income and it is one more way to show that Justice Matters to YOU !