Celebrating Fair Housing Month
"Injustice anywhere is a threat to justice everywhere," famous words by the great Dr. Martin Luther King Jr. that still resonate in our society today. King's ideals inspired our nation to take action, move forward and to promote equality in all aspects of life for all Americans. His legacy has become the foundation in which civil rights and equal justice are built upon. At Community Legal Services of Mid-Florida (CLSMF) equal justice is at the heart of our mission.
"Each April, the U.S. Department of Housing and Urban Development (HUD) uses Fair Housing Month to mark the passage of the 1968 Fair Housing Act, the landmark law passed shortly after the assassination of Dr. Martin Luther King, Jr. which prohibits housing discrimination based on race, color, national origin, religion, sex, disability, and family status." (U.S. Department of Housing and Urban Development (HUD). HUD Marks Fair Housing Month. Hud.gov)
Like HUD, CLSMF celebrates Fair
Housing month every April. Our organization's dedicated advocates and attorneys honor this month by participating in a variety of community outreach events across Central Florida. These events are intended to inspire us to continue on the path to end discrimination through education and taking action.
One such event is the statewide Florida Fair Housing Summit that will be held in Orlando on April 29th at the Rosen Center Hotel. This year's theme is One Community for All: Creating Inclusive Communities for Diverse Abilities and Cultures. During the one-day Summit members of the community, local government administrators, local housing providers, property managers, attorneys, real estate agents, mortgage lenders, and fair housing advocates will come together to experience a conference intended to educate, engage and motivate them. The conference is filled with intense workshops and features two innovative keynote speakers, Matthew Dietz, civil rights Litigation Director of Disability Independence Group in Miami, and Colleen Starkloff, co-founder of the Starkloff Disability Institute in St. Louis Missouri. All of the workshops are free and open to the public.
In Marion County, CLSMF is co-hosting the first annual Real Estate Expo at the Ocala/Marion County Association of Realtors (OMCAR) Auditorium and Grounds on April 26th. This Expo will be a one-stop event where residents can meet with lenders, credit counselors, and agencies that can assist prospective home buyers with financial assistance. This event is also free and opens to the public to feature educational sessions on topics that will inform attendees about the home buying process. CLSMF's Fair Housing Unit will present information on Fair Lending, predatory loans and the Fair Housing Act. Other sessions will focus on understanding credit, rebuilding credit and the realtor's role in buying a home.
For more information download the Real Estate Expo event flyer.
---
More Community Outreach Events in April



For a full list of CLSMF events including ongoing free Legal Advice Clinics click here



Help for Homeowners



Date: April 8, 2014
Time: 1:00 p.m. – 8:00 p.m.
Location: Hilton Orlando
Address: 6001 Destination Parkway, Orlando, FL

Do you know someone struggling to pay their mortgage? We can help!
Help for Homeowners Community Event provides a supportive space for homeowners to discuss their financial challenges with affording their homes and to identify options. Participants will have the opportunity to meet one-on-one with their mortgage company to see if they are eligible for the federal Making Home Affordable (MHA) program or another mortgage solution. Participants may also meet with key resources from FHA, Fannie Mae, Freddie Mac and HUD-approved housing counseling agencies like Community Legal Services of Mid-Florida's Housing and Foreclosure Counseling Unit.
Download the event flyer




Veterans Stand Down



Date: April 12, 2014
Time: 9:00 a.m. – 1:00 p.m.
Location: Seminole County Health Department
Address: 400 West Airport Boulevard, Sanford, FL 32773
The Veteran Advocacy Unit of Community Legal Services of Mid-Florida (CLSMF) will be participating in the Seminole County Veterans Stand Down on April 12 from 9:00 a.m. to 1:00 p.m. at the Seminole County Health Department. This is a one-stop event where veterans can access legal services, employment assistance, emergency housing, VA medical care, and other community programs. Veterans can also get haircuts, a hot meal, clothing and camping supplies, etc.
Download the Seminole County Stand Down Flyer




Citizenship Day



Date: April 26, 2014
Time: 9:00 a.m. – 1:00 p.m.
Location: Volusia County, FL
Every April, at sites across the country, American Immigration Lawyers Association (AILA) attorneys and other stakeholders provide assistance to lawful permanent residents eligible for naturalization. This year CLSMF has partnered with the Law Office of David Vedder to participate in this national event. During the workshop, legal permanent residents will be able to obtain assistance in completing their application for naturalization and have the opportunity to meet onsite with an experienced immigration attorney to review their documents.
Registration is required to attend this event and must be completed by April 21st. To register and to get information on what documents to take to the workshop call 800-984-2919 ext. 2117.
Download the Citizenship Day Flyer
---
CLSMF Service Spotlight: Fair Housing and Fair Lending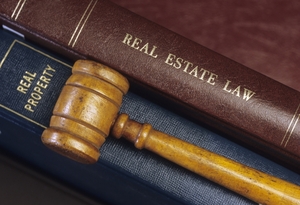 Continuing in this month's theme, the CLSMF service spotlight for April is on the Fair Housing, Fair Lending and Community Reinvestment Units which promote equal opportunity in housing for all persons through education, investigation, and enforcement.
To that end, the programs educate borrowers and lenders on their rights and responsibilities under the Fair Housing Act; take complaints and assist victims of discriminatory practices; issue public comments on bank performance subject to the Community Reinvestment Act; and analyze mortgage lending practices to ensure that mortgage lenders and brokers are in compliance with fair lending laws.
Read more about CLSMF's Fair Housing Unit or Fair Lending Program
---

Pro Bono Attorney of the Month: Tanner Andrews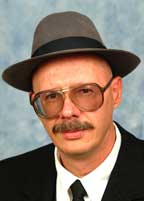 Tanner Andrews started his professional career as a self-proclaimed "computer guy". He worked for many years in the technology field until a slump in the industry inspired him to fulfill his lifelong dream of becoming an attorney.
Andrews was admitted to the Bar on April 25, 2006 and accepted his first pro bono case for full representation five months later. In the five years that he has been volunteering with Community Legal Services of Mid-Florida (CLSMF) he has donated an astonishing 700 hours of pro bono time to help low income clients.
Andrews assists residents who find themselves in private landlord/tenant legal issues, but due to income restrictions are unable to afford an attorney to represent them or provide advice. He is committed to making sure their rights are protected and landlords follow the letter of the law regarding evictions, prohibited practices, and security and deposit issues. In addition to accepting cases, he volunteers at CLSMF's Foreclosure Prevention Workshops in Volusia and Putnam counties and monthly legal advice clinics in DeLand.
Read more about Tanner Andrews' service and commitment to equal justice