On October 1, Wise Woman OB/GYN became the 200th participant of HealtheConnections. Located in Watertown, the office is run by Nanci Hawkins, MD and her five staff members (pictured below). Congratulations to Wise Woman OB/GYN and Provider Engagement Specialist Sara Weldin!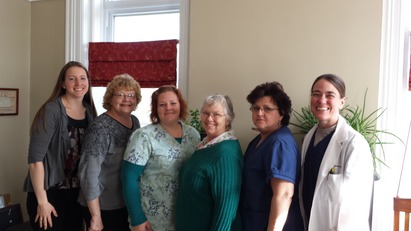 HIE Highlights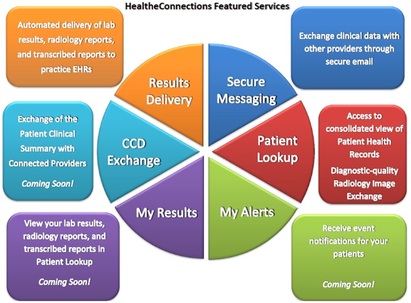 Secure Messaging is now available! This feature allows providers to exchange clinical data with other providers through a secure email system.
To sign up, contact our Provider Engagement Services team at: 315.671.2241 x310

"The RHIO, available through HealtheConnections, has provided our Care Managers with instant access to up-to-date medical records that they would have previously received days later. This has helped us provide better coordination of care.
HealtheConnections gives our Care Managers the opportunity to access treatment information, allowing them to help plan for better coordination of care.
HealtheConnections has provided our Care Managers with a resource that allows us to meet the needs of individuals being served, but eliminating the stress and time traditionally associated with getting medical records from various providers.
The resource of the RHIO made available to our Care Managers by HealtheConnections has helped our program better meet the needs of those we serve.
One example from our Care Management team: 'We were providing services to an individual who returned from the ER Department. Accessing the RHIO allowed our staff to receive accurate information on the treatment he received, which was different than what he communicated to our staff.'"
Brooke Knickerbocker
Catholic Charities of Cortland
Director of Administrative Services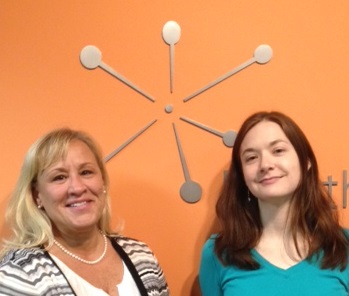 HealtheConnections welcomes new team members Tamie Kiniry (L), Provider Engagement Specialist, and Laura Jones (R), Operations Support Specialist.
Kiniry earned her Bachelor's degree in Business Administration from Empire State College and is an AHIMA Certified Healthcare Technology Specialist for Practice Workflow & Information Management Redesign. She has a background in project management, implementation, software training and analysis for a multitude of disciplines, ranging from facilities software to electronic medical records. Most recently, Kiniry served as Upstate's EHR Incentive Program Coordinator.
Jones received her Bachelor's degree in Anthropology from SUNY Oswego. Her previous experience includes administrative work in the Clinical Pathology, Surgery, and Radiology departments at Upstate University Hospital.